To My Readers:

For years now, you have been asking me for audios of my novels, and for years my reply has been, "I wish the publishers would do it!" Well, someone is finally launching this rocket - BLACKSTONE AUDIO! I am excited to announce ALL OF MY NOVELS (including MEG: NIGHTSTALKERS & MEG: GENERATIONS) will soon be audio books. And BLACKSTONE AUDIO is the BEST! As soon as I hear the launch dates, I will let you know.
Enjoy your update - and be careful lighting those fireworks!
Steve
MEG MOVIE UPDATE:

The casting of the movie is nearly complete and the production is set to begin on August 29, 2016! In case you missed it:
Read Now
A very special thanks to producer BELLE AVERY who worked for 7 long years to make the MEG MOVIE possible!
THIS JUST IN -- MEG BULLIES PREDATOR!

Well, we suspected this would happen after Warner Bros. announced the release date for the giant killer shark movie Meg as March 2, 2018.
Read more here
.
Are You Coming to Shark Con 2016?

I'll be there as a special guest speaker, and I will also be signing books. I'll be on stage with Wendy Benchley, Peter Benchley's wife, and many more great speakers. The dates are Sat. & Sunday, July 9-10, the event is being held at the Florida Fairgrounds in Tampa, Florida . Check out the event at:
Shark Con 2016
MEG: Nightstalkers - The Reviews are in...
Check out WI
CKED HORROR's review now.
MEG: Nightstalkers- 1st editions limited?

MEGheads and reviewers are saying that NIGHTSTALKERS could be the BEST of the 5 novels. If you haven't purchased a copy yet, GRAB ONE FAST! I just learned that there were only 10,000 first editions printed. YES, they will print more, but 1st editions are worth more to collectors. Get your copy
now
!!!
MEGhead congrats:

To Robert Gibbons and the Gibbons family on the birth of his niece Luna Beatrice Gibbons.
WRITING COACH PROGRAM: Launching new writers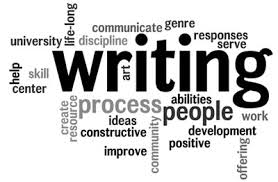 Over the last 12 years I've worked with individuals who had a great idea for a book but lacked the experience and skills to turn it into a sell-able finished manuscript. All new writers experience this - I had to hire my own writing coach after finishing the first draft of the manuscript that would become MEG. Was the $6,000 investment worth it? Fifteen books and a movie deal later, I'd say yes.


If you feel you have what it takes but need help, then I'm offering my services to two candidates. We'll develop your story, create a beat sheet, then I'll edit your work, making sure the writing is tight. When the manuscript is finished I'll help you find an agent and publisher. Cost of the program: $3,599.


The catch: I need to spend an hour on the phone with each potential candidate, brainstorming your idea while deciding if you are coach-able. The call is free, but it's important as we could be working together for a year or more.


If you have the desire, an idea, and the necessary funds email me a one paragraph synopsis at Meg82159@aol.com SUBJECT: Writing Coach Submission.
MEG: Nightstalkers - The Book Trailer:
MEG: 20th Anniversary Hardbacks - Going, going...
Soon to be gone. At the American Library Association event, I offered librarians a chance to purchase the last 670+ books. Every copy is numbered and signed. And with the MEG movie set for March 2018, these hardbacks are already a collector's item.
Order in July and you'll receive a MEG expanded edition mass market paperback with the hardback - FREE OF CHARGE!
Click here to order.
Living Tips - A simple way to guard against cancer

This excerpt was taken from Natural News website. By their very nature, baking soda and lemon are a powerful food science combination that works against chronic disease, inflammation and cancer. Once inside the body, these two therapeutic food agents begin to help create a more alkaline environment, creating the cellular conditions necessary for nutrient assimilation and making way for greater ATP energy production in the mitochondria of cells.

Click here to read more.
Joke of the Month:
A classic scene from FAMILY GUY (yes, we laugh because we've done this ourselves).

IF YOU HAVE A JOKE OR VIDEO YOU WOULD LIKE TO SHARE, please e-mail to me at
MEG82159@aol.com
Put JOKE in the subject line.
Recipe of the Month: Creamed Brussel Sprouts

Ingredients:
2 tablespoons of butter
3/4 cup heavy cream
1 pinch of nutmeg
Salt and freshly ground pepper to taste.

Instructions:
Put water into a medium pot, add a pinch of salt and bring to a boil. Put the brussel sprouts into the boiling water and boil for 6 to 8 minutes. Drain the brussel sprouts thoroughly. Butter the bottom of a casserole dish large enough to hold the brussel sprouts in a single layer. Pour the heavy cream over them, season with nutmeg, salt, and pepper. Bake covered in a preheated 350F (180C) oven for 20 minutes. Serves 4.

Thanks to Erin Suchoski, Product Consultant at
www.realhealthproducts.com


*IF YOU HAVE A RECIPE YOU WOULD LIKE TO SHARE, please e-mail to me at
MEG82159@aol.com
Put RECIPE in the subject line.
Finally...
Jon Stewart closes The Daily Show with his moment of Zen, I offer you my moment of Curly... (I defy you to watch this and not smile).

Stay well, stay safe... and know this author really appreciates you.
Sincerely,