A heartfelt message to my readers:


It's not easy these days making a living as a full-time author. Advances are a fraction of what they used to be, and while there are writers out there that can churn out 3-5 books a year, I may spend a year or more on a single title, getting the research right and the plot perfect. It's very important to me that each Alten novel is a page-turner and the reading experience special. I've heard back from many of you who believe UNDISCLOSED is my best novel to date... and that's nice to hear...and appreciated.

I also appreciate the bookstores and book sellers who have been so kind to me over the last 20 years, with a special shout-out to Barnes & Noble, who are featuring UNDISCLOSED on their New Fiction table.

In the last 20 years and sixteen thrillers, I've been published by BIG houses like Bantam/Doubleday, Kensington, and TOR/FORGE as well as four independent publishers. I am now with A&M Publishing, a small pub house that I founded two years ago with five talented and dedicated partners. The re-release of MEG (surfer cover) was our first book, printed under the VIPER PRESS label. DARK ASSOCIATIONS, by Marie Sutro was our first original paperback, and it is a great read. UNACKNOWLEDGED, by Dr. Steven M. Greer (and edited by yours truly) was our first hardback and hit stores in May - a must-read for all UFO fanatics and non-believers seeking the TRUTH.

UNDISCLOSED is my first original hardback with our new company, and its success will determine the release date of MEG: GENERATIONS and is vital to our company's future.

Why invest time AND my own money to open a publishing company? Believe me, I sometimes wonder that myself. It's risky, and in two years, I've yet to draw a check.

I started A&M Publishing for 3 reasons:

For my readers, to whom I owe so much. Over the years, you've shared your frustrations in having to wait so long between books (7 years between MEG: Hell's Aquarium & Nightstalkers). Big houses need 12 to 18 months to publish a new title. I suppose I could have self-published, but I didn't like that idea. A&M is a full service company - of our first five releases, TWO were in Ingram's top ten best-seller list (UNACKNOWLEDGED # 4, MEG was #9,) and the first edition of UNDISCLOSED sold out to stores a week BEFORE it launched.
I needed artistic control. Take cover art. For years, I've fought my publishers, sometimes winning, sometimes losing. Just look at the original Bantam MEG paperback cover (black MEG on black cover) or The TRENCH & PRIMAL WATERS hardbacks (yeech) compared to Erik Hollander's surfer cover, the PW paperback, or his Hell's Aquarium & Nightstalkers covers...the guy is a genius. And the UNDISCLOSED artwork is no exception.

I created A&M to give deserving first time authors a venue to launch their careers. Marie Sutro is a writing coach client; so is Mike Hale, whose book NORTH WIND will debut in 2017.
With A&M and sales of
UNDISCLOSED
, I can release MEG: GENERATIONS in 2017 vs 2018.
Humbly, I ask for your help.
If you would be so kind to purchase a hardback of
UNDISCLOSED
between July 1st and 10th; I will send you the first 50 pages of MEG: GENERATIONS for free - simply email me at meg82159@aol.com with proof of purchase during these dates....
And if you purchase a second copy between July 16 and July 31, I will send you a personalized bookplate (if you are giving the book as a gift, I will sign it to the recipient, with B-Day wishes!

If we can sell out the first editions (prior to July 10) and second editions (after July 16) we can launch MEG: GENERATIONS in November - right around the time a certain shark movie will have trailers in theaters.

On behalf of my family, my partners... and myself - THANK YOU!
Steve Alten Book Signings
Thursday July 20 at 7:00 PM to 8:00 PM

Barnes & Noble
10500 Forest Hill Blvd

Wellington, Florida 33414

Sunday, August 6 at 1:00 PM to 2:00 PM

Barnes & Noble
4801 Concord Pike

Wilmington, DE 19803

(302) 478-9688


Bethany Beach Books
- the date to be determined between August 1-9 (will be listed in the August newsletter and posted on facebook and twitter @Meg82159 in the coming weeks).


As always, I'll sign every book you bring.
Living Tips - How to safely remove a tick

Joke of the Month: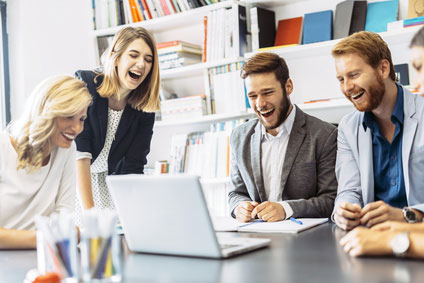 Dolly Parton and Queen Elizabeth went to the Pearly Gates on the same day. They both met with an Angel to find out if they would be admitted to Heaven. The angel said, "Unfortunately, there's only one space in Heaven today so I must decide which one of you will be admitted." The Angel asked Dolly if there was some particular reason why she should go to Heaven.
Dolly took off her top and said, "Look at these, they're the most perfect breasts God ever created and I'm sure it will please God to be able to see them every day, for eternity." The Angel thanked Dolly, and asked Her Majesty, Queen Elizabeth the same question.


The Queen walked over to a toilet, pulled the lever and flushes it without saying a word. The Angel immediately said, "OK, your Majesty, you may go into Heaven." Dolly was outraged and asked, "What was that all about? I showed you two of God's own perfect creations and you turned me down. She simply flushed a commode and she got admitted to Heaven!
Would you explain that to me?
"Sorry, Dolly," said the Angel, "but even in Heaven, a royal flush beats a pair - no matter how big they are.


Sent by Jerome Dudek Jr.
IF YOU HAVE A JOKE OR VIDEO YOU WOULD LIKE TO SHARE, please e-mail to me at MEG82159@aol.com Put JOKE in the subject line.
Recipe of the Month:
World's Best Cheeseburgers for July 4th!

Ingredients:
1/4 cup shredded cheddar cheese

2 tablespoons cream cheese, softened

2 tablespoons minced fresh parsley

3 teaspoons Dijon mustard, divided

2 green onions, thinly sliced

3 tablespoons dry bread crumbs

2 tablespoons ketchup

1/2 teaspoon salt

1/2 teaspoon dried rosemary, crushed

1/4 teaspoon dried sage leaves

1 pound lean ground beef (90% lean)

4 hamburger buns, split


Optional toppings: lettuce leaves, onion, bacon, and tomato slices.


Directions:

In a small bowl, mix cheddar cheese, cream cheese, parsley and 1 teaspoon mustard. In another bowl, mix green onions, bread crumbs, ketchup, seasonings and remaining mustard. Add beef; mix lightly but thoroughly. Shape mixture into eight thin patties. Spoon cheese mixture onto the center of four patties; top with remaining patties, pressing edges firmly to seal. Grill burgers, covered, over medium heat or broil 4 in. from heat 4-5 minutes on each side or until a thermometer reads 160°. Serve on buns with toppings as desired. Yield: 4 servings.
*IF YOU HAVE A RECIPE YOU WOULD LIKE TO SHARE, please e-mail to me at
MEG82159@aol.com
Put RECIPE in the subject line.
_____________________________________________________________
Jon Stewart closes The Daily Show with his moment of Zen, I offer you my moment of woob woob woob -- Curly...
(I defy you to watch this classic short and not smile).
Stay well, stay safe... and know this author really appreciates you.
Sincerely,
PS: THANK YOU AGAIN FOR PURCHASING COPIES OF UNDISCLOSED!