To My Readers:
It's always exciting to launch a new book, and on June 6 my 16th thriller, UNDISCLOSED will debut in stores. Be sure to call your local store first - there may be a 3-4 day delay in some areas. If you enjoyed DOMAIN & The SHELL GAME, you'll love UNDISCLOSED. Both books are what I call a "Trojan Horse," they come off as fiction but written into the storyline are the real FACTS... in this case dealing with UFOs, extraterrestrials, and super top-secret programs called Unacknowledged Special Access Projects that have black shelved incredible energy technologies ...and, in some cases, murdered eyewitnesses threatening to reveal these forbidden truths. My guide in this dangerous arena has been Dr. Steven M. Greer, a former emergency room doctor who, over the last 30 years, has become the foremost authority on the subject. Dr. Greer has briefed two sitting presidents, CIA directors, members of congress, the Joints Chiefs. He has also interviewed hundreds of eyewitnesses in the military, intelligence agencies, and private defense contractors. Dr. Greer made all of these testimonials available to me as the editor on his non-fiction book, UNACKNOWLEDGED, allowing me to use what I needed to pen UNDISCLOSED.


UNACKNOWLEDGED debuted on April 25.
UNDISCLOSED debuts on June 6.

PLEASE buy a copy for yourself and... heck, if there's a birthday coming up, grab multiple copies (if you email me their name, I'll sign a Happy Birthday bookplate for you). After you read the book, please post a review on amazon.

I promise you'll love the book.
As always, your support means the world to me. Thank you.
--Steve Alten
Did you sign up to be a V.I.P. Member?
For the last twenty years and sixteen thrillers, I've had the privilege and honor of being in direct contact with my readers. By personally answering every email at Meg82159@aol.com I've gotten to know many of you, and through monthly newsletters I've offered character contests where my fans can become part of my next book. As the MEG movie approaches, I realize that millions of new fans will be introduced to the MEG series and my other works, and that I may not have the time to answer every email. Before that happens, I want to ensure that my superfans (MEGheads) always have direct access to reach me and that their years of loyalty are duly rewarded. And so, I've decided to offer something special - a
Steve Alten V.I.P.
access pass. Membership is free (simply sign-up), but future access will be limited prior to the movie release on August 10, 2018.
Steve Alten V.I.P.'s receive:


F.A.B.s

Fan Appreciation Books


First edition hardbacks are considered collector editions. A signed first edition from a NY Times best-selling author is valuable; a personalized and signed first edition happens only when the author participates in a special book signing event. Because of Parkinson's, my appearances at bookstores are becoming even more rare.


However, prior to each new release, I will set aside a limited number of first edition hardbacks and spend 2 days signing these FABs.


SILVER FAB: A SIGNED collector's FIRST EDITION hardback. RETAIL PRICE plus S&H.

GOLD FAB: A SIGNED & PERSONALIZED collector's FIRST EDITION hardback, sealed in a PROTECTIVE PLASTIC COVER with a stamped FAB Gold Seal. RETAIL PRICE plus $9.99 & S&H.
Books will be shipped ON or BEFORE the official publication date. Only GOLD FABs will be personalized.


If you already ordered your GOLD FAB, I am signing your book and shipping them THIS WEEK. Same for SILVER FABs.


I expect to have about 70-80 extra signed silver books. If you would like one, they will be made available at the V.I.P. link at
www.SteveAlten.com
on a first come - first served basis starting JUNE 2, 2017.
Again, a silver is a signed hardback. The price is the retail list price of $27.95, plus S&H.
UNDISCLOSED Book Trailers

Are you a CHARACTER in UNDISCLOSED?

Robert Gibbons, Jr., Mohammad Mallouh, Juande Lara, Don Thompson, Brent Snowden, Jonathan Wade, Khrys King, Aaron Rahn, Jeff Elrod, Suzanne Tomas, Sam Mannino, Kelly Kishel, Wade Snuggerud, Ken Spencer, Duane Saylor, Teresa Hurtienne, Domenik Davis, Ryan Skinner, Angel Bartolotta, Sarah Mayhew-Reece (and Alton), Lukas Dominic, Adrian Reeve, Peter Niedzinski, Chris Mull, Michael Kemp, Andrew Grabowski, Ian Concannon, Rachel Barry, Lois Stern, Jeffrey Emmette, Sophia Pregadio, Herschel Eugene Evans, Richard Gatenby, Angela Hatzileris, Scott Muse, Randy Hall, Kyle Knori, Kariane Phillips, Logan Remy LaCombe,
Joyce & Josh LaCombe, Ronnie Rahn, Barry Zuckerman, Brian Coker, Jordan Denny, Edward Canup, Jr., Sunny Pillay, Jack Stack, Elizabeth Hull, Kirsty Brunt, Xavier Solis, Neale Manley, Tom Price, Al Marulli, Jessica Marulli, Joseph Williams, John Green, Jonathan La Barbera, Sara Jernigan, Sandy Lynn Bagwell, Stuart Martin, Matthew DeVictor, Lydia Gagnon, Paul Sova, Erin Driscoll, Nick Mastramico, Jared Betz, Sasha Moulder, Michael Andrew-Sutterfield.
MEG MOVIE Q & A:

Steve - when will the movie be in theaters?
AUGUST 10, 2018.

Steve - when will we start to see movie trailers?
CHRISTMAS 2017... with some very cool social media trailers around October.

Steve - when will MEG 6: GENERATIONS be in bookstores?
POSSIBLY AROUND LATE OCTOBER - DEPENDING HOW WELL UNDISCLOSED SELLS. (The better it sells, the sooner MEG: GENERATIONS will be published!)

Steve - how different will the movie be to the MEG book?
THERE WILL BE SOME NEW CHARACTERS... SOME OF WHOM I'LL INTRODUCE IN MEG: GENERATIONS.

Steve - Will we LOVE the movie?
HELL, YES!

Writing Tips - So You Want To Write A Book...

Joke of the Month: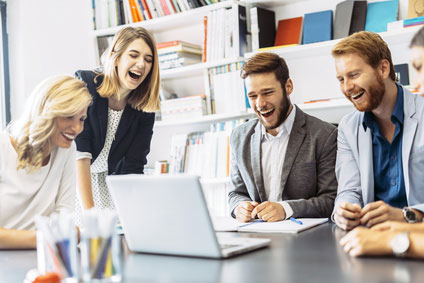 A guy walks into a sperm bank wearing a ski mask and holding a gun. He approaches the nurse on duty and demands she open the vault. "But sir, it's a sperm bank... there's no money inside." "I don't care, open it now!" She opens it, revealing vials of containers holding sperm. "Now, I want you to take a few of those samples... and drink it." "Drink it?" "Yes! Do it now." So the nurse drinks two of the samples. When she finishes, he removes his mask. "See honey, it wasn't so bad."
IF YOU HAVE A JOKE OR VIDEO YOU WOULD LIKE TO SHARE, please e-mail to me at MEG82159@aol.com Put JOKE in the subject line.
Recipe of the Month: World's Best Smoothie!

Combine 1 banana, 2 oranges, 6 pineapple slices, a strawberry yogurt, 1 cup of orange juice, and a cup of whole milk in a blender.
Great on a hot summer day by the pool... reading a new hardback by your favorite author!
*IF YOU HAVE A RECIPE YOU WOULD LIKE TO SHARE, please e-mail to me at
MEG82159@aol.com
Put RECIPE in the subject line.
_____________________________________________________________
Jon Stewart closes The Daily Show with his moment of Zen, I offer you my moment of woob woob woob -- Curly...
(I defy you to watch this classic short and not smile).
Stay well, stay safe... and know this author really appreciates you.
Sincerely,