MEG: GENERATIONS - MAJOR ANNOUNCEMENT!

To My Readers:


The hardback edition of the 6th MEG book will NOT be sold in stores OR on Amazon, it will only be available for those MEGheads who PRE-ORDER the book from February 1st at 12 am EST thru March 15, 2018 at www.SteveAlten.com. The first 100 orders will receive a bonus! ONLY THOSE WHO PRE-ORDER BETWEEN FEB. 1st and MARCH 15 WILL RECEIVE THE FIRST EDITION HARD BACK. This is the only chance you'll have to purchase it.

Books will be printed in late April, then packaged and sent directly to you sometime in May, along with a few special gifts from me as a thank you for 20 years of support.

Yes, there will be an e-book available everywhere for $9.99 sometime in May.

But no books in stores or Amazon?
No. I want this one to be something very special for my MEGheads... a very real, very valuable collector's edition, something you can sell on e-bay after May for $100 or more and get it, because after March 15, there will be no where to purchase it except from a MEGhead who bought it Feb. 1st thru March 15th.

Let me be clear - I LOVE bookstores, I support bookstores, and eventually, down the road a year there might be a paperback of MEG: GENERATIONS sold in stores and on Amazon. This, however, is a one and done, special arrangement with A&M Publishers solely because I have a special bond and fondness for YOU - my loyal readers.

My advice: Buy one copy for yourself, buy multiple copies and sell them at a huge profit. Because when the MEG trailer hits theaters in March and the movie is a runaway summer blockbuster, millions of new readers will flock to the MEG series... and they'll want Book 6 in hardback to add to their collection.

Finally...

I know receiving a signed copy of a book like this adds to its value. To do that, I'd literally have to fly to Arkansas and spend a week signing books in A&M Publishers' warehouse. That is very hard on me physically - see the last time I did it for the MEG 20th anniversary: (fun stuff).

So I'll make you a deal - if you help spread the word and we pre-sell $5,000 books (allowing A&M to acquire a volume discount) I'll sign them all... no charge!

With love and appreciation,

Steve Alten

MEG comic sneak peek:

The first comic book episode adapted from MEG will be on sale in March from Dabel Bros. Here's a sneak peak!
My heartfelt thanks. Jason Statham excited about MEG:

Living Tips - A Proven New Protocol for Pancreatic & other Late Stage Cancers
Three years ago, a close friend of mine was diagnosed with Stage-4 Pancreatic Cancer which had spread into his liver. His presenting CA 19-9 was 268. Three months earlier, the microbiologist who was supplying me with extract to combat my Parkinson's symptoms had made a breakthrough in treating cancer. After using the new cancer extract for about 6 weeks, my friend's tumor in his pancreas had shrunk by 50% and the 32 tumors in his liver were down to two! The oncologist was shocked. Within 9 months his cancer was undetectable.
I know what many of you are thinking - if this was real it would be in every medical journal and newspaper. Unfortunately, that's not how the medical industry works in the U.S of A. It takes tens of millions of dollars and many years to get something like this through human trials.


This isn't a drug and there are no harmful side-effects. The good news: It works against the worst stage-4 cancers. The bad news: It's not covered by insurance. Relatively speaking, it is not expensive for a treatment that has saved hundreds of lives, but it's not free either. Monies go to fund a non-profit lab to fund their research. In memory of my father (who died of cancer six years ago), in gratitude for saving m friend's life... and for you, my extended family - I offer this video to send to those who may need it, and my personal email address so they can request more info as to why this works, the costs, and actual video testimonials from people who were cured. I receive nothing but the warm feelings that come with sending the info that can SAVE A LIFE.
Joke of the Month: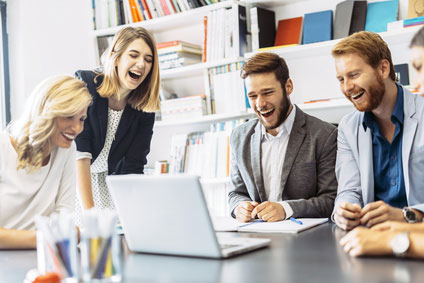 A woman brought a very limp duck into a veterinary surgery. As she lay the duck on the examination table, the vet pulled out his stethoscope and listened to the bird's chest. After a moment or two, the vet shook his head sadly and said, "I'm so sorry, but Cuddles has passed away."

The distressed owner wailed, "Are you sure?" "Yes, I am sure. The duck is dead." the vet replied.

"How can you be so sure?" the woman protested. "I mean, you haven't done any tests on him. He might just be in a coma, or something like that." The vet rolled his eyes, turned around and left the room. He returned a few moments later with a Labrador Retriever. As the duck's owner looked on in amazement, the dog stood up on his hind legs, put his front paws on the examination table and slowly sniffed the duck from top to bottom. He then looked at the vet with sad eyes and shook his head. The vet patted the dog and took it out.

He returned a little later with a beautiful Persian Cat. The cat jumped up on the examination table and also sniffed delicately at the bird. The cat then sat back on its haunches, shook its head, meowed quietly and then jumped off the table and strolled slowly out of the room.

The vet turned to the woman and said, "I'm sorry, but as I said before, this is most definitely, one hundred percent certifiably, a dead duck." Then the vet turned to his computer terminal, hit a few keys and produced a bill which he handed to the woman. The duck's owner, still in shock, took the bill and looked at it. "$950!", she cried. "$950 just to tell me that my duck is dead?"

The vet shrugged his shoulders. "I'm sorry, madam, but if you'd taken my word for it, the bill would have been just "$20." "It was the Lab Report and the Cat Scan which made it so much more expensive."


IF YOU HAVE A JOKE OR VIDEO YOU WOULD LIKE TO SHARE, please e-mail to me at MEG82159@aol.com Put JOKE in the subject line.
Recipe of the Month: 10 Minute Soy-Ginger Salmon
Serves 4
Ingredients:
4 skinless fresh wild salmon fillets (6 ounces each and about 1-inch thick)

Sauce

3 tablespoons wheat-free soy sauce (or coconut aminos)
3 tablespoons olive oil
3 tablespoons water
1 teaspoon arrowroot powder*
1 2-inch piece fresh ginger, grated
½ teaspoon red pepper flakes (adjust to taste)

Toasted sesame seeds and chopped scallions for garnish

*arrowroot powder acts like cornstarch


Bring the water to a gentle boil in a large saucepan and drop in the salmon.

Cook for about 3 to 5 minutes, depending on size.

It can cook very fast so watch it carefully as it is best to err on the side of undercooking rather than overcooking. If it is undercooked, you can always throw it in for an extra minute or two.

Fish is done when the flesh has turned from translucent to opaque and, rather than feeling squashy to the touch like raw fish, it feels slightly springy. It should still be juicy. Fish that is resistant and flaky is overdone.

In the meantime, in a small saucepan combine all sauce ingredients and cook for 2 minutes or until it starts to thicken and coats the back of a spoon. Set aside.

Using a wide slotted spatula, remove salmon from water place on a plate, spoon sauce on top, sprinkle with toasted sesame seeds and chopped scallions.
*IF YOU HAVE A RECIPE YOU WOULD LIKE TO SHARE, please e-mail to me at
MEG82159@aol.com
Put RECIPE in the subject line.
_____________________________________________________________
Jon Stewart used to close The Daily Show with his moment of Zen. I offer you my moment of woob woob woob - Curly, to put a smile on your face.
Stay well, stay safe... and know this author really appreciates you.