That's right... the MEG movie is scheduled to hit U.S. (and global) theaters in 365 days! Am I excited? Absolutely. But before I line up to buy popcorn, there are a few BIG releases to come... beginning with UNDISCLOSED, my 16th thriller, set to be released on June 6, 2017.


Will it be a good one? Check out the first review:


" No living author weaves fact and fiction like Steve Alten. 'Undisclosed' is an energy-driven page-turner thrumming against the siren call of today's technological opium for the masses. Alten's newest offering to the canon of smart science fiction could be the most compelling book you'll read this year. Cinematic in scope - it will be the most exciting."


- Tom Mayer, Mountain Times (Boone, N.C.)


See the amazing Erik Hollander cover and a sneak preview below.


Thank you.


Signed and Numbered MEG 20th Anniversary Hardbacks!

UNDISCLOSED: Some incredible background information (all 100% true!)
On Saturday December 14, 2013 at approximately 11:10 PM, my wife, Kim and I were returning home from dinner and a movie. As we drove through our neighborhood, I noticed something bizarre moving toward us in the night sky - pale amber lights like nothing I had ever seen. There were eight to twelve of them flying in staggered pairs, approaching from the south less than a thousand feet (estimated) above Route 441/State Road 7 in Palm Beach County. They were far too silent and smooth to be helicopters and they were definitely not planes. As they came closer and passed almost directly overhead we could see the outline of a... well, their saucer-shaped vessels.
By this time I had parked the car. Kim and I stood and watched them, the two of us incredulous as they moved north through a cloudless night sky... until, pair by pair, they simply faded into the ether. Let me be clear here, they didn't move out of range or shut off their lights or disappear into a cloud bank, they slipped out of existence.


My wife and I were both fifty-three at the time, and neither one of us in our combined one-hundred-plus years on this planet had ever seen a UFO. Far from being scared, we felt exhilarated, like we had just been treated to something very special.


Three days later, we drove to Miami Beach and had dinner with Dr. Steven M. Greer and his wife, Emily - the first time the four of us had ever met.


I discovered Dr. Greer's work in 2010 while writing my eleventh novel, Phobos: Mayan Fear. I write "faction" - fictional thrillers woven in fact, and I sweat the details. Extraterrestrials played a small part in the story line I had been working on and during my research I had come across a YouTube video of The Disclosure Project. I was blown away by both the encounters and integrity of these eyewitnesses, many of whom held top security clearances in the military. I emailed Dr. Greer seeking permission to use excerpts of these testimonials between chapters as a means of entwining fact with fiction. The Greers generously agreed. I thanked them in the acknowledgment and sent a signed book when the novel was published a year later.


In August of 2013, I received an email from Emily. She loved the book and said Steven would like to meet me - perhaps we could have dinner together when they came down to Miami Beach in mid-December.


Of course, the first thing we spoke about was our UFO experience three nights earlier. Dr. Greer explained that these close encounters happen to many of the people he is going to meet for the first time, the ETs "checking us out." I've since learned that advanced species communicate through consciousness; it was during meditation that Steven Greer discovered how to initiate his own close encounters.


Having spent several hundred hours with Dr. Greer, a thousand more researching his work, and a few startling moments in the presence of far more intelligent (and peaceful) life forms not from our planet, I can tell you without a shadow of a doubt that the public is being lied to. UFOs and extraterrestrials exist - that is fact, not fiction. It took an emergency room medical physician to figure out how to communicate with them, and the path led him down a dark rabbit's hole. This is his story and it is ours, told in the hopes that, by awakening the masses we can veer humanity off our current path - a path purposely intended to lead us to Armageddon - and instead usher in an era of universal peace.


--Steve Alten, Ed. D.
INTRODUCING A NEW AUTHOR & FANTASTIC DEBUT NOVEL:
Marie Sutro is an incredible writer; her debut novel
DARK ASSOCIATIONS
reminded me of Thomas Harris's Silence of the Lambs.
Following the discovery of her protégé's mutilated corpse, SFPD Detective Kate Barnes vows to capture an infamous serial killer known as the Tower Torturer. The sick psychopath taunts the detective, viciously torturing young women who are close to her, and displaying their bodies in macabre tableaus. Despite her best efforts, the predator always seems to be two moves ahead of the rookie investigator. As the body count rises, Kate struggles to apprehend the brutal mastermind before he resurrects history's most insidious form of torture upon her.
Living Tips - How to Regenerate Brain Cells

UNDISCLOSED... Prepare to be blown away!

The novel debuts on June 6, 2017... the 72nd anniversary of D-Day (WWII). That anniversary is significant in that UFOs were first seen by American, British, and German bomber pilots during World War II. Air Force pilots and intelligence officers flying over Germany, and particularly the Rhine Valley reported seeing red or orange lights that seemingly dropped in and out of linear space time to circle their planes and yet never appeared on any radar screen. Sometimes they flew in formation besides military aircraft; other times they raced across the sky at fantastic speeds. Described as "energy drones," the objects often disrupted electronics aboard the warplanes while affecting gravity. Occasionally one would actually pass trans-dimensionally through the bomber, freaking out the crew. These objects became known as "Foo Fighters," which translates as "fire" in French and German (and yes, the rock band took the name decades later).
Only 5,000 first edition hardbacks will be printed. Check for pre-sales on Amazon and the other on-line stores!
Joke of the Month: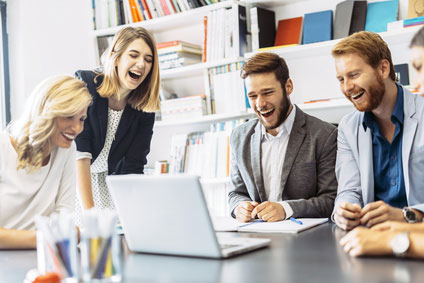 A pretty woman walked up to a guy in a bar and suddenly yelled, "No, I won't sleep with you tonight, you pig!" Everyone in the bar stops and stares. Completely embarrassed, the guy slinks back to his table with a red face. After a few minutes, the woman walks over to him and apologizes. She smiles and says, "I'm sorry if I embarrassed you. I'm a graduate student in psychology, and I'm studying how people respond to embarrassing public situations." To which the guy responds as loudly as possible, "What do you mean $200 for a BJ?"
IF YOU HAVE A JOKE OR VIDEO YOU WOULD LIKE TO SHARE, please e-mail to me at MEG82159@aol.com Put JOKE in the subject line.
UNDISCLOSED: Sneak Peek
"Zero-point-energy will not just replace fossil fuels; it is the game-changer that will eliminate hunger and poverty, pollution and climate change, disease and war... it will skyrocket the global economy and place every nation on an even playing field. Free, clean energy unlocks the door to humanity's evolution as a species and we've possessed the key for 70 years, only the gatekeepers refused to allow us to use it in order to protect the oil oligarchs and the military industrial complex. It is the new physics that allows us to explore the galaxy and beyond."
"Wait... Are you saying we have the means to travel faster than the speed of light?"

"Yes, Mr. Undersecretary. Only we didn't invent it. We reverse-engineered it."

"Reverse-engineered it? From who?"

Recipe of the Month: Chicken & Rice Soup
Ingredients:
1 tablespoon extra-virgin olive oil
1 medium yellow onion chopped
2 garlic cloves minced
2 medium carrots chopped
2 celery ribs, cut into 1/2 Inch thick slices
4 fresh thyme sprigs
1 bay leaf
2 quarts chicken stock or broth (we use low sodium)
1 cup of water
1 cup long grain white rice
2 cups shredded cooked chicken (can use rotisserie chicken)
kosher salt and freshly ground black pepper to taste


Instructions:
Place a large pot over medium heat and add olive oil. Add onion, garlic, carrots, celery, thyme and bay leaf. Cook and stir for about 6 minuets untile the vegetables are softened but not browned. Pour in the chicken broth and water and bring to a boil. Add in the rice and chicken. Season with salt and pepper. Cook on medium-low heat until the rice is tener about 25-30 minutes. Serve warm.

Note for the shredded chicken you can use rotisserie chicken or leftover chicken and shred it. To cook the chicken for the soup, bring a pot of water on the stove and add two chicken breast, that have been cut into large pieces. Boil the chicken until it is cooked all the way through and there is no pink left. This will take about 7 minutes or so. Drain the water and shred the chicken once it is cooled. I use 2 forks to shred the chicken. You can also use leftover turkey in this soup recipe.
*IF YOU HAVE A RECIPE YOU WOULD LIKE TO SHARE, please e-mail to me at
MEG82159@aol.com
Put RECIPE in the subject line.
Jon Stewart closes The Daily Show with his moment of Zen, I offer you my moment of Curly...
(I defy you to watch this classic short and not smile).
Stay well, stay safe... and know this author really appreciates you.
Sincerely,