Dear Readers:




There's a long line of dominoes that have been stacked and aligned over the last 20 years of my life, and (God-willing) as soon as that darn lead domino topples some incredible things will happen. The MEG movie, NIGHTSTALKERS, The LOCH Movie, and many of my other projects will suddenly be in play... but I just need that one darn domino...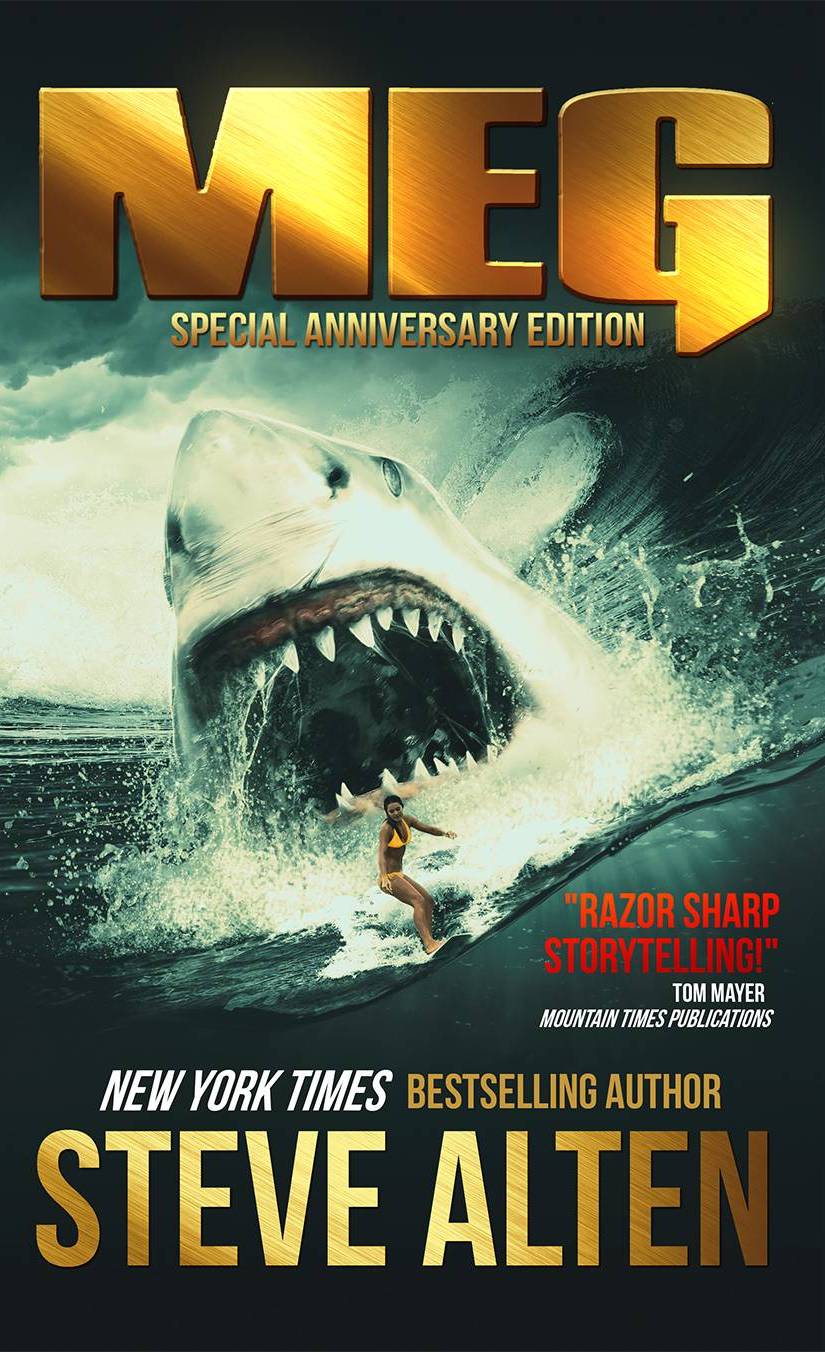 It's beginning to wobble. And when it falls, all of you who had the intelligence, wisdom, and $24.95 to purchase a MEG 20th anniversary special edition hardback will benefit as well. Each of the 5,000 hardbacks that were printed back in January are numbered and it is my goal to see that these books increase in value. There's still a few hundred available at www.RebelPress.com .

With that, here's your update.
--Steve Alten
Was President Obama Warned Off An Investigation into UFOs?

Former Obama Advisor John Podesta recently revealed his biggest regret was "keeping the UFO issue a secret." VOSTOK, a thriller by NY Times bestselling author Steve Alten, has blown the lid off those secrets. The author's source - Dr. Steven Greer, the world's foremost
authority on Extraterrestrial Intelligence who provided UFO briefings to the Clinton and Obama Administrations. VOSTOK reveals CIA Director William Colby was murdered after he decided to cross the Cabal that controls UFO technology; Obama was warned in Oslo when a satellite weapon lit up the night sky.
VOSTOK is available in bookstores and on
Amazon
Add Dan Aykroyd to list of UFO Believers
Click To Watch
New Magma chamber discovered
Click on the picture above to learn more
Four years AFTER I included the image in PHOBOS; MAYAN FEAR
Here's what happens if it erupts...
Final chance at the WRITING COACH program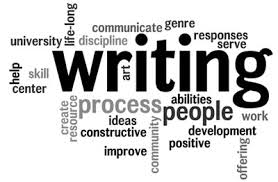 Final chance at the WRITING COACH program
With the MEG movie drawing closer and demands on my time increasing, I realize this will probably be the last opening for my WRITING COACH program, a one-on-one opportunity to help new writers to become published authors. I help each client develop their story and characters, then we write the story chapter by chapter. The result - a novel worthy of being published (eight students and counting!)
I have ONE LAST SPOT to be filled, but it has to be a concept that excites me to commit a year or more of my time. Cost of the program was $3,750, but I lowered it to $2,995. To be considered email me a short synopsis at Meg82159@aol.com. If I see potential I'll arrange a free call to brainstorm the idea. If we both like the direction I'll send you a contract that commits me to working with you at your schedule.
Living Tips - Eat these foods for healthy eyes

Click on the Picture to read more...
Recommended Reading: PREHISTORIC by Mike Esola
Click here to purchase PREHISTORIC
A giant boardwalk has been resurrected high up in the Indonesian rain forest canopy, offering guests stunning, spectacular, and unparalleled views of the rain forest. However, the boardwalk is incomplete and in need of more funding. The creator, John Corstine, assembles a group of potential investors for a weekend tour of the boardwalk. Little do they know that high up in the rain forest canopy, they are being watched, but more importantly, they are not alone.
Laugh of the Month

A teacher is teaching a class and she sees that Johnny isn't paying attention, so she asks him, "If there are three ducks sitting on a fence, and you shoot one, how many are left?" Johnny says, "None." The teacher asks, "Why?" Johnny says, "Because the shot scared them all off." The teacher says, "No, two, but I like how you're thinking." Johnny asks the teacher, "If you see three women walking out of an ice cream parlor, one is licking her ice cream, one is sucking her ice cream, and one is biting her ice cream, which one is married?" The teacher says, "The one sucking her ice cream." Johnny says, "No, the one with the wedding ring, but I like how you're thinking!"
IF YOU HAVE A JOKE YOU WOULD LIKE TO SHARE, please e-mail to me at
MEG82159@aol.com
Put JOKE in the subject line.
Recipe of the Month: PIZZA MARGHERITA
Ingredients for dough:
1 (1/4-ounce) package active dry yeast (2 1/4 teaspoon)
1 3/4 cups unbleached all-purpose flour, divided, plus more for dusting
3/4 cup warm water, divided
1 teaspoon salt
1/2 tablespoon olive oil

Ingredients for topping:
1 (14-to 15-ounces) can whole tomatoes in juice
2 large garlic cloves, smashed
2 tablespoons olive oil
4 basil leaves plus more for sprinkling
1/4 teaspoon sugar
6 ounces fresh mozzarella, cut into 1/4-inch-thick slices

Preparation:
Make dough - stir yeast together, 1 tablespoon flour, and 1/4 cup of warm water in a large bowl. Let stand until surface appears creamy, about 5 minutes. Add 1 1/4 cups of flour and 1/2 cup of water, salt and oil, stir until smooth. Add flour until dough pulls away from sides.Knead on a floured surface, lightly reflouring when dough becomes too sticky, until smooth, soft, and elastic, about 8 minutes. Form into a ball, put in a bowl, and dust with flour. Cover with plastic wrap or a kitchen towel (not terry cloth) and let rise in a draft-free place at warm room temperature until doubled, about 1 1/4 hours.

Make tomato sauce while dough rises: Pulse tomatoes with juice in a blender briefly to make a chunky purée. Cook garlic in oil in a small heavy saucepan over medium-low heat until fragrant and pale golden, about 2 minutes. Add tomato purée, basil, sugar, and 1/8 teaspoon salt and simmer, uncovered, stirring occasionally, until thickened and reduced to about 3/4 cup, about 40 minutes. Season with salt and cool.

Heat pizza stone while dough rises:
At least 45 minutes before baking pizza, put stone on oven rack in lower third of electric oven (or on floor of gas oven) and preheat oven to 500°F.
*IF YOU HAVE A RECIPE YOU WOULD LIKE TO SHARE, please e-mail to me at
MEG82159@aol.com
Put RECIPE in the subject line.
Finally...
Jon Stewart closes The Daily Show with his moment of Zen, I offer you my moment of Curly... (I defy you to watch this and not smile)
The Three Stooges Episode 57 (An Ache In Every Stake)
Stay well, stay safe... and know this author really appreciates you.
Sincerely,