November 6, 2017 Newsletter
Last month, no one noticed that I had mistakenly posted the October newsletter as November's... my apologies.

In this month's newsletter, I'll give you a MEG movie update, a MEG-Generations update, and an important Living Tip if you know anyone diagnosed with stage 3 or 4 cancer. I'm also passing on info about a social networking contest that has the potential to earn participants and those who refer them a serious income.


With love and appreciation,

Steve Alten
A few weeks ago, several Entertainment sites reported the name of the movie had been changed to The MEG. My thoughts are ... well, you KNOW what my thoughts are! Look, I understand the rationale - the studio is worried MEG sounds like a girl's name. But once the movie poster is out and the previews are out, I seriously don't think there will be a problem. A lot of publicity will be coming soon, and the word is spreading fast that MEG will be THE big release of 2018! By this summer, when someone says, "Did you see MEG?" no one will be thinking of Meg Ryan or Meg from FAMILY GUY (I can't wait for Peter Griffin to say, "Shut-up, The MEG!") So I'm betting this gets resolved, sort of like they did with FACEBOOK. The creators were originally going to call it THE FACEBOOK until someone suggested they drop the THE. That worked out pretty well in the end, didn't it? As for the movie itself.... buckle up, MEGheads.
MEG: Generations: Hardback Release Date
The sixth book in the MEG series will be released in late February 2018 if all goes well. I am still writing the manuscript, which delves deeper into the characters in Part One, leading to non-stop action in Part Two. Erik Hollander and Tan Ngo are hard at work on the artwork, which should debut in December, allowing us to offer a special Holiday Gift a mind-blowing 24 x 36 inch frame-worthy MEG-GEN poster!..
Living Tips - Hope for Pancreatic & other Late Stage Cancers
It will be seven years this February that we lost my father - a true saint of a human being, to Stage-4 Melanoma. Three years ago, a close friend of mine was diagnosed with Stage-4 Pancreatic Cancer which had spread into his liver. His presenting CA 19-9 was 268. Three months earlier, the microbiologist who was supplying me with extract to combat my Parkinson's symptoms had made a breakthrough in treating cancer. After using the new cancer extract for about 6 weeks, my friend's tumor in his pancreas had shrunk by 50% and the 32 tumors in his liver were down to two! The oncologist was shocked. Within 9 months his cancer was undetectable.

I know what many of you are thinking - if this was real it would be in every medical journal and newspaper. Unfortunately, that's not how the medical industry works in the U.S of A. It takes tens of millions of dollars and many years to get something like this through human trials.
However, this isn't a drug and there are no harmful side-effects, it's actually a combination of a number of cancer-fighting substances found in certain veggies. Add to that a very real threat on alternative medical practitioners - and you realize why this info is kept in tight circles.

In memory of my father, in gratitude for saving my friend's life... and for you, my extended family - I offer this video to send to those who may need it, and my personal email address so they can request more info as to why this works, the costs, and actual video testimonials from people who were cured. I tried to share this on cancer forums, but it would be easier to convince them that Megs inhabit the deep trenches (sorry, the Megs) than there is something natural available that redeploys the P-53 gene which causes a cancer cell to self-estruct.
Are you a SNAG? Do you know a SNAG?

Joke of the Month: It ain't easy getting older...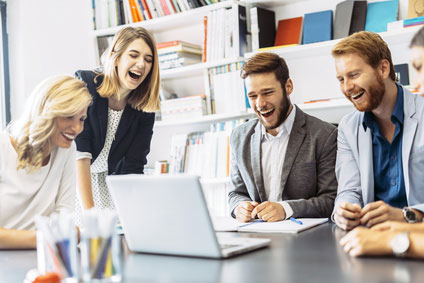 I feel like my body has gotten totally out of shape, so I got my doctor's permission to join a fitness club and start exercising.
I decided to take an aerobics class for seniors.
I bent, twisted, gyrated, jumped up and down, and perspired for an hour.
But, by the time I got my leotards on, the class was over.
____________________


An elderly woman decided to prepare her will and told her preacher she had two final requests.

First, she wanted to be cremated, and second, she wanted her ashes scattered all over Wal-Mart.

'Wal-Mart?' the preacher exclaimed.

'Why Wal-Mart?'

'Then I'll be sure my daughters visit me twice a week.'
IF YOU HAVE A JOKE OR VIDEO YOU WOULD LIKE TO SHARE, please e-mail to me at MEG82159@aol.com Put JOKE in the subject line.
Recipe of the Month:
Caramelized
Banana Pudding
Ingredients:
1/2 cup firmly packed light brown sugar
1/4 cup butter
1/4 teaspoon ground cinnamon
4 large ripe bananas - sliced
1 cup granulated sugar - divided
1/3 cup all-purpose flour
2 large eggs
2 cups milk
4 large eggs - separated
2 teaspoons vanilla extract
48 vanilla wafers


1. Cook first 3 ingredients in a large skillet over medium heat, stirring constantly, 2 to 3 minutes or until bubbly. Add bananas; cook 2 to 3 minutes or until thoroughly heated. Remove from heat.

2. Whisk together 3/4 cup granulated sugar, next 3 ingredients, and 4 egg yolks in a heavy saucepan. Cook over medium-low heat, whisking constantly, 8 to 10 minutes or until a pudding-like thickness. (Mixture will just begin to bubble and will hold soft peaks when whisk is lifted.) Remove from heat, and stir in vanilla.

3. Divide half of banana mixture, pudding, and wafers among 8 (1-cup) ramekins or ovenproof glass dishes. Layer with remaining banana mixture, pudding, and vanilla wafers.

4. Beat 4 egg whites at high speed with an electric mixer until foamy. Add remaining 1/4 cup granulated sugar, 1 Tbsp. at a time, beating until stiff peaks form and sugar dissolves (2 to 4 minutes). Spread meringue over ramekins. Place ramekins on a baking sheet.

5. Bake at 325° for 15 to 20 minutes or until meringue is golden. Let cool on a wire rack 30 minutes.
*IF YOU HAVE A RECIPE YOU WOULD LIKE TO SHARE, please e-mail to me at
MEG82159@aol.com
Put RECIPE in the subject line.
_____________________________________________________________
Jon Stewart used to close The Daily Show with his moment of Zen. I offer you my moment of woob woob woob - Curly.
Stay well, stay safe... and know this author really appreciates you.