September 2017 Newsletter

The following PRESS RELEASE describes a bizarre criminal act that took place from July 14 through August 18 and you may be among the victims:



Amazon's CreateSpace Blatantly Violates Copyright Law


Self-Pub Entity Has Been Illegally Selling Bestselling Author's New Release



A&M Publishing was very excited about the June hardback release of UNDISCLOSED, NY Times bestselling author Steve Alten's sixteenth thriller, a page-turner revealing the truth about UFOs, blacks ops programs and new clean energy technologies that should have replaced fossil fuels. Preorders sold out their first print of 5,000 hardbacks weeks before the release date and a second print was ordered. Hardbacks arrived in bookstores and were being sold on Amazon by the third week of June, with a major publicity campaign planned in July and August.

Sales were steady through the first week of July, and then mysteriously flat-lined, despite solid reviews, print coverage, and the author's appearances on dozens of radio shows. On Friday, August 4th, Alten did an hour on the Kate Dalley Show, a syndicated broadcast with 1.4 million listeners, then checked Amazon's ranking, expecting the number to drop, indicating higher sales. Instead of dropping, the ranking didn't move.

Distraught, Alten clicked on the SEE ALL FORMATS link and was shocked to find an UNDISCLOSED trade paperback being sold illegally under a completely different ISBN for $14.99, discounted to $13.14 -- less than half the price of the A&M hardback! And the low ranking indicated the book was selling well.

Obviously, this was not A&M Publishing... who then?

The publisher was listed as CreateSpace, a self-publishing, print-on-demand entity owned by Amazon. Without Alten or A&M's knowledge or permission, they had copied the book and cover art - a clear violation of copyright law - and had been selling it since July 14.

When he learned what had happened, Tim Schulte, A&M's managing partner, said he was incensed. "A lot of time, effort, and money went into this release... the exterior artwork, the interior images and layout. For Amazon's own company to deliberately steal it and make money at our expense... it's mind-boggling. We lost all of Steve's interviews and reviews... it all went to support CreateSpace's cheap print-on-demand book, which looks terrible. We ordered copies to prove this had really happened. The spine and back cover are blank, there's no copyright or intro pages, the print is enlarged and horribly formatted... This damages our company's profit and loss and our reputation."

Adds Alten, "I have a very loyal fan base, so they weren't complaining... until I announced what was happening. Then I learned that many readers had actually thought they were purchasing the hardback and received this subpar trade paperback. It took me eighteen months to write UNDISCLOSED, another four months to develop the cover art and get every detail right. And if they did it to me, who knows how many other established authors they've been stealing from?"

A&M Publishing has engaged legal counsel but it still took two weeks before the trade paperback was taken down. A lawsuit is pending.

HOW DOES THIS AFFECT YOU?

Please let me know if you purchased one of these cheap imitation trade paperbacks and whether you thought you were ordering a first edition hardback by emailing me your name at meg82159@aol.com - SUBJECT: I WAS RIPPED OFF!

AMAZON has taken down the link, but the damage was severe, costing A&M Publishing tens of thousands of dollars in publicity that fed the sale of this pirated book. THIS AFFECTS THE PUB DATE OF MEG: GENERATIONS.

In an attempt to sell out our remaining stock of 5,000 books and release MEG: GENERATIONS sooner, I have initiated the following offer to my loyal 12,000+ facebook followers and 20,000 newsletter recipients.

Special UNDISCLOSED HARDBACK OFFER:
GOAL: 5,000 books sold

ANYONE WHO CONTRIBUTES TO THIS GOAL BY PURCHASING AN UNDISCLOSED HARDBACK between August 1 - September 30th. 2017
SHALL RECEIVE A MEG: GENERATIONS 20 x 30 inch POSTER ($25.95 value) For FREE!

TERMS & CONDITIONS:
At least 5,000 books must be sold from 8-1-17 thru 9-30-17 as tracked by bookscan. Please email Steve your Proof of Purchase and mailing address at meg82159@aol.com. When the goal is reached, you will be sent a paypal invoice to cover shipping and handling - NO CHARGE on the poster. One poster sent for EACH HARDBACK PURCHASED!

ABOUT THE MEG: GENERATIONS POSTER:
I have an image in mind that will make GENERATIONS the most MIND-NUMBING cover in the entire series!

For readers who have only read the MEG series, I promise you will LOVE Undisclosed. Or just think of this as buying the poster and receiving the book for FREE! If every person reading this newsletter simply purchased one UNDISCLOSED hardback by Monday, September 11, you'd have your poster displayed in your frame in October...

With love and appreciation,


Steve Alten
Houston: Our Hearts & Prayers are with you...
New CHARACTER CONTEST
Oh yeah... I almost forgot. When you purchase a copy of
UNDISCLOSED
in August thru September, I will enter your name in a character contest for the next thriller I'll start writing after
MEG: GENERATIONS
. Winners will be announced on
OCTOBER 15, 2017
.
Many thanks to all who participated in my August 26th FACEBOOK LIVE event, posted at https://www.facebook.com/SteveAlten . As you can probably figure out, it was my first event and the questions were coming in so fast I couldn't keep up - which is why I said UHHH about 500 times between being attacked by my 100 pound, 10 month old German Shepherd... aptly named BELA.
Winners announced in the UNDISCLOSED trailer contest!

Congrats to Jordan Bittel, Matt Simendinger and Kellly Devlin for placing in the top three - you will be immortalized in MEG: Generations!

Living Tips - All Disease begins in the Gut... so this is important!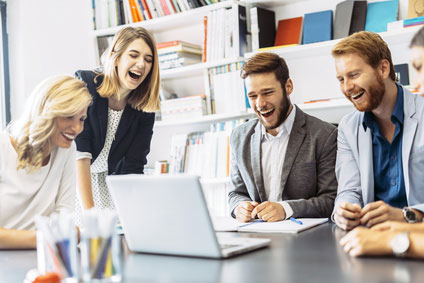 A stick.


What's brown and sounds like a bell?

DUNGGG.


Texan: "Where are you from?"

Harvard Graduate: "I come from a place where we do not end sentences with prepositions."

Texan: "Okay- where are you from, jackass?"

A panda walks into a bar. He asks the bartender how he can get a little action for the night. The bartender motions to a young woman. She talks to the panda, and they go back to her place. After having sex, the panda abruptly leaves. The next night, the woman goes to the panda's house.
"You owe me money," she says.

"For what?"

The woman rolls her eyes and explains, "I'm a prostitute."

The panda pulls out a dictionary and looks it up: "Prostitute: Has sex for money."


The panda says, "I don't have to pay you. I'm a panda -- look it up." She is about to protest when the bear hands her the dictionary.

The woman looks up "panda" in the dictionary. It says, "Panda: Eats bush and leaves."
IF YOU HAVE A JOKE OR VIDEO YOU WOULD LIKE TO SHARE, please e-mail to me at MEG82159@aol.com Put JOKE in the subject line.
Recipe of the Month: Green Tea Smoothie- loose 6 pounds in 8 weeks

Ingredients:




3/4 cup strong green tea, chilled
1/8 teaspoon cayenne pepper
Juice of 1 lemon (2-3 TBSP)
2 teaspoons agave nectar
1 small pear, skin on, cut into pieces
2 tablespoons fat-free plain yogurt
6-8 ice cubes





Directions:


Put all ingredients in blender. Blend until smooth.


*IF YOU HAVE A RECIPE YOU WOULD LIKE TO SHARE, please e-mail to me at
MEG82159@aol.com
Put RECIPE in the subject line.
_____________________________________________________________
Recommended reading: HYBRID by Mike Esola
Fresh off an expedition to the wilds of Indonesia, Bick Downs returns home to his beloved San Francisco. It isn't long before he learns that an ancient species of predator has been released and is running amok in the city. He joins forces with others in an attempt to capture the mysterious creature, only to learn that up north, in the sleepy agricultural town of Santa Rosa, California, something even more terrifying and sinister has been created.
Jon Stewart used to close The Daily Show with his moment of Zen. I offer you my moment of woob woob woob -- Curly... (This one is for the people of Houston - don't hire these guys to fix your home!
Stay well, stay safe... and know this author really appreciates you.
PS: THANK YOU AGAIN FOR PURCHASING COPIES OF UNDISCLOSED!