I hope everyone had a Happy Easter!

By now, I expected the MEG movie trailers to be out and going viral with millions of views. I've actually seen the two trailers and they are excellent. The powers-that-be decided it would be best to delay their launch from late March until April. The reason has to do with analytics and if the viewing audience sees a trailer too early and then the movie comes out much later, they are left with a false impression that the movie had already been out. (Personally, I never expected to see a trailer until June, but with huge movies like MEG the studios like to get the juices flowing early).

What is important is that the trailers are finished and they WILL come out in April to whet the public's appetite... at least, that is what I am being told. Also debuting in April will be the movie poster. I've seen the mock-up and I really like it. It features an angle of the MEG that has never appeared on one of my MEG covers... once it is finalized I will post it on my social media sites.

This brings me to a very important announcement regarding MEG: GENERATIONS.

When it comes to writing MEG books, I have always made a personal pledge to end the series BEFORE I "Jump the Shark." Jump the Shark is slang for not knowing when to stop, tarnishing your legacy with a story that was one too many. In the TV series, HAPPY DAYS, the writers decided to have The FONZ jump a penned shark on water skis. That signaled the plots had taken a turn for the worse.

When I wrote MEG: NIGHTSTALKERS (book 5),
I intended to end the story and series with a huge bang. But a funny thing happened - new ideas energized me and I wanted to write a 6th and final story. MEG: GENERATIONS brings our heroes full circle while introducing a few fun new characters. It was definitely going to be a wrap... until about a month ago when ideas started flying...really wild new ideas and plot lines that involve the Panthalassa Sea. And so I decided to let the writing take me wherever the story was intended to go...the result necessitating me to write a 7th installment of MEG, entitled MEG: PURGATORY.

To set up PURGATORY, I needed to extend GENERATIONS. This means, instead of finishing the novel the first week, of April, I won't finish until late April/early May. That means your SIGNED hardbacks of MEG: GENERATIONS won't arrive until June as it takes about 4-5 weeks to print and deliver hardbacks, but I didn't think you would mind.

As you can see on SteveAlten.com, I also pushed back the last day to pre-order a hardback of MEG: GENERATIONS from March 15 until April 22. As that date approaches and I receive word as to the launch date of the MEG MOVIE trailer, that cut-off may move back a week or so. That's for everyone's benefit. We want to surpass 10,000 pre-ordered books - when that happens the first 2,500 readers who order will receive a FREE 24 x 36 inch MEG: GENERATIONS poster (a $24.99 value).

To reach 10,000 pre-ordered books requires a bigger audience, and we should get that gust of wind in our sails/sales when the trailer hits. If you have not ordered your hardback, please do so ASAP at www.SteveAlten.com as the hardback will NOT be sold in bookstores or on Amazon - in fact, the only version of GENERATIONS available after April 22 will be the e-book. Why? Because I wanted GENERATIONS to be a collector's item for my MEGheads. Yes, the e-book will be sold in June, but the hardback must be pre-ordered.



With love and appreciation,


Soon to be a major motion picture and based off New York Times best-selling author Steve Alten's novel "MEG".


The comic will feature Navy deep sea submersible pilot, Jonas Taylor as he finds himself face-to-face with the largest and most ferocious predator in the history of the animal kingdom. The sole survivor of the mission, Taylor is haunted by what he's sure he saw but still can't prove exists - Carcharodon megalodon, the massive mother of the great white shark.


* The Standard Edition comic issue of "MEG" will ship as 6 part monthly comic series, starting April 2018.
Living Tips - New Treatment for Advanced Cancers:
I have recently been given permission to discuss a breakthrough cancer protocol that had cured two of my friends from stage-4 cancers, including one with stage-4 pancreatic cancer that had spread into his liver (he was given 3 months to live, 4 years later he is alive and well! The microbiologist responsible for creating this natural extract is the same genius who makes my Parkinson's formula that allows me to stay off the harmful PD drugs and returned my ability to play the drums (see video). He recently saved the lives of some very generous individuals who just donated a sizeable amount of money to his research. He is willing to use some of these funds to offset most of the costs of the protocol IF the cancer patient agrees to pay it forward after they are cured by providing a video testimonial as well as spread the word and help raise funds for future patients.


This protocol is completely under the radar, so I must vet each patient. If you are interested, email me at Meg82159@aol.com and I will send you links to video testimonials, before and after images, and support materials. Once I feel comfortable and you are ready to move forward, I will put you in touch with the doctor.

How the extract works:

This highly concentrated formula is derived from certain vegetable extracts that have been proven to alter the cancer cell's DNA, causing the P-53 cancer-killing gene (which the cancer shuts down) to work again and cause the cancer cell to self-destruct... without side effects! Instead of weakening your immune system like chemo, it rejuvenates it.

NOTE: I receive NOTHING for this other than the joy of helping someone in need. My father died of cancer 7 years ago, so I have skin in the game.
Congrats to author Mike Hale on the release of his debut novel

Mike is the newest addition to a growing list of WRITING COACH clients who have been published. His novel, NORTH WIND is a page-turner that follows four close friends who are on a trip in the Canadian wilderness when nuclear war breaks out. The book, which just came out last week, is already garnering 5-star reviews.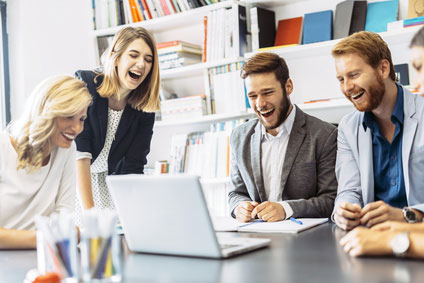 Is it okay to take Viagra on Shabbat?


One Rabbi says that Jewish law forbids the ingestion of Viagra on Shabbat, lest one violate the infraction of erecting a structure on the Sabbath. But another Rabbi says that as a medication that adds pleasure to the Sabbath (not to mention the rest of the week), it is permissible. But it is banned during Pesach (Passover) - along with all other agents causing things to rise.


And what baracha (blessing) does one say before taking the Viagra pill?


There is a choice of three blessings:


1. Boruch Atah HaShem zokeif k'fuffim - bless you God for straightening those who are bent;

2. Ya'aleh v'yavo - arise and come;

3. Boruch Atah HaShem mechayei hameitim - bless you God for raising the dead.


IF YOU HAVE A JOKE OR VIDEO YOU WOULD LIKE TO SHARE, please e-mail to me at MEG82159@aol.com Put JOKE in the subject line.
Recipe of the Month: Best Barbeque Chicken Ever!

Ingredients:
2 Teaspoons Butter
1 Cup Heinz Ketchup ( A Must For Us)
1/4 Cup Packed Brown Sugar
1/4 Cup Chili Sauce ( Heinz Is A Good One)
2 Tablespoons Worcestershire Sauce
1/2-3/4 Tablespoon Celery Seed
1 Tablespoons Prepared Yellow Mustard
1/2 Teaspoons Salt
2 Dashes Hot Pepper Sauce
8 Large Chicken Breast Halves, Bone-In With Skin ( A Large Family Pack Will Usually Have About 7-8 Breasts.)

Directions:

In a saucepan, saute the garlic in butter until tender. Add the next 8 ingredients. bring to a boil, stirring constantly. Remove from heat and set aside. Grill the chicken, covered over medium heat for 30 minutes, turning occasionally. Baste with sauce. Grill 15 minutes longer or until juices run clear. Continue basting and turning during the last 15 minutes of cooking. Serve with any extra sauce you set aside for dipping. (The sauce is just that delicious!)

*IF YOU HAVE A RECIPE YOU WOULD LIKE TO SHARE, please e-mail to me at
MEG82159@aol.com
Put RECIPE in the subject line.
_____________________________________________________________
Jon Stewart used to close The Daily Show with his moment of Zen. I offer you my moment of woob woob woob - Curly, guaranteed to put a smile on your face.
Stay well, stay safe... and know this author really appreciates you.