To my readers:


Happy Memorial Day... and a heartfelt THANK YOU to all our veterans and men and women who wear the uniform.


Back on Feb. 1st when I officially started pre-selling the sixth and anticipated FINAL chapter in the MEG series, I calculated finishing the novel in time to ship in late May. That was a guesstimate only. As I worked on the book, my imagination sparked an amazing alternative ending that will lead to a 7th novel called MEG: PURGATORY. This pushed back the delivery date of the MEG: GEN's manuscript to my team of editors to just last week. Was the delay worth it? Hell, yes! Simply put, GENERATIONS is the BEST MEG novel to date.


In addition, our creative team at A&M Publishing wanted to do add some really unique and special extras to the finished book. You will get your money's worth - and beyond. And the hardbacks, as promised, will be the rarest of the rare - only 3,000 will be printed. And NO HARDBACKS will be sold in stores or on Amazon. If someone wants a copy, they'll have to contact you (I'd start with Alton Reece, who bought about 50 copies).


| | |
| --- | --- |
| | |
| | Click Here to Pre Order by May 31st To Get Your Copy |
Now, because we didn't come close to the goals of 5,000 (signed copies) or 10,000 (free posters) which would have given A&M Publishing a price break on printing, we'll be launching the MEG: GENERATIONS ebook around June 1st. To those who purchased hardbacks, that may seem unfair. To make it up to you (drum roll please) I'll be signing EVERY BOOK... That's right, all 3,000 will bear my sloppy PD affected signature.
To do this without keeping me locked in a warehouse for 3 days, which plays havoc with my Parkinson's Disease, A&M Publishing has designed a special autograph page which the printer will print separately, then send all 3,000 inserts to my home for signing. I'll sign and send them back and they'll be inserted into the novel's binding. This costs a lot more money to do...but you are worth it. This will also increase the value of your books, allowing those of you who want to sell your extra copies to sell at a higher price. (Don't settle for less than $50.00 a book... as time passes and the movie is a runaway hit, there will be collectors who will want what you have, and frustrated new readers who will have to come to you to purchase a copy.)


The pre-sale ends on May 31st, 2018 at midnight EST. Any books purchased today will buy you a chance to win a signed MEG MOVIE POSTER and a Meg tooth fragment from a real Megalodon tooth.


Expect your copies of MEG: Generation delivered in early July; we'll post updates as we get them.


The new movie covers or the MEG 20th anniversary will be delivered in June, unless you wanted to save a few bucks on postage and have us deliver it with GENERATIONS.
With love and appreciation,
The first TV trailer for The MEG movie!

This commercial debuted during game 7 of the Cleveland Cavaliers v Boston Celtics game.
MEG: 20th anniversary edition with MEG MOVIE cover art!
To help raise money to support the Adopt-an-Author teen reading program, Warner Bros. has allowed us to print special Collector Edition MOVIE POSTER dust jackets for the remaining MEG 20th Anniversary edition hardbacks.
These books:

Are numbered
Signed by me
Come with both the original cover AND the movie art.
If the hardback of MEG: GENRATIONS is considered a rare collector's item, then these 1,700+ hardbacks with the movie customers will be considered even rarer. As I compose this email we are below 950, so don't wait. On sale only at
www.SteveAlten.com

Cover art is below

MEG COMIC Now On Sale!

Soon to be a major motion picture and based off New York Times best-selling author Steve Alten's novel "MEG".
The comic will feature Navy deep sea submersible pilot, Jonas Taylor as he finds himself face-to-face with the largest and most ferocious predator in the history of the animal kingdom. The sole survivor of the mission, Taylor is haunted by what he's sure he saw but still can't prove exists - Carcharodon megalodon, the massive mother of the great white shark.


* The Standard Edition comic issue of "MEG" will ship as 6 part monthly comic series, starting April 2018.
The full cover art for MEG: Generations

Free Prehistoric Mag for Alten fans
Take advantage of our Jurassic June offer simply by typing MEGHEAD into the name box followed by your email below. This will give you a FREE subscription to Prehistoric Magazine in 2018 and you will receive the magazine electronically three times this year. Click here to claim your FREE subscription.
Joke of the Month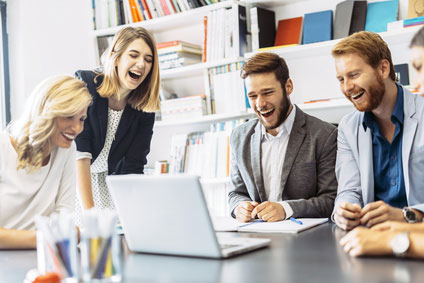 After a long illness, a woman died and arrived at the Gates of Heaven. While she was waiting for Saint Peter to greet her, she peeked through the Gates. She saw a beautiful banquet table. Sitting all around were her parents and all the other people she had loved and who had died before her. They saw her and began calling greetings to her - "Hello" "How are you! We've been waiting for you!" "Good to see you." When Saint Peter came by, the woman said to him, "This is such a wonderful place! How do I get in?" "You have to spell a word," Saint Peter told her. "Which word?" The woman asked. "Love." The woman correctly spelled "Love" and Saint Peter welcomed her into Heaven. About six months later, Saint Peter came to the woman and asked her to watch the Gates of Heaven for him that day. While the woman was guarding the Gates of Heaven, her husband arrived. "I'm surprised to see you," the woman said. "How have you been?" "Oh, I've been doing pretty well since you died," her husband told her. "I married the beautiful young nurse who took care of you while you were ill. And then I won the lottery. I sold the little house you and I lived in and bought a big mansion. And my wife and I traveled all around the world. We were on vacation and I went water skiing today. I fell, the ski hit my head, and here I am. How do I get in?"
"You have to spell a word," the woman told him.


"Which word?" her husband asked.


"Carcharodon megalodon."


(Would you have nailed it?)


IF YOU HAVE A JOKE OR VIDEO YOU WOULD LIKE TO SHARE, please e-mail to me at MEG82159@aol.com Put JOKE in the subject line.
Recipe of the Month: Eggplant Parm
Ingredients:
4 tablespoons olive oil
2 large eggplants sliced lengthwise (about 3 pounds, 16 slices)
kosher salt & pepper
1 ½ cups of marinara sauce
2 large eggs
one 15 ounce container of ricotta
2 teaspoons dried oregano
2 cups (8 ounces) of grated mozzarella
½ cup of grated Parmesan


Step 1: Heat oven to 450° F. Divide the oil between 2 rimmed baking sheets. Dividing evenly, arrange the eggplant slices in a single layer on the baking sheets and turn to coat in the oil; season with ½ teaspoon salt and ¼ teaspoon pepper.

Step 2: Bake the eggplant, rotating the baking sheets halfway through, until soft and beginning to brown, 12 to 15 minutes; let cool. Reduce heat to 400° F.

Step 3: Meanwhile, in the bottom of a 9-by-13-inch or some other 3-quart baking dish, spread ½ cup of the marinara sauce. In a large bowl, whisk together the eggs, ricotta, oregano, 1 cup of the mozzarella, and ¼ teaspoon each salt and pepper.

Step 4: Place about 3 tablespoons of the ricotta mixture on one end of a slice of eggplant, roll it up, and transfer it to the prepared baking dish. Repeat with the remaining eggplant slices and ricotta mixture.
*IF YOU HAVE A RECIPE YOU WOULD LIKE TO SHARE, please e-mail to me at
MEG82159@aol.com
Put RECIPE in the subject line.
_____________________________________________________________
Jon Stewart used to close The Daily Show with his moment of Zen.I offer you my favorite Three Stooges moments of woob woob woob - Curly, guaranteed to put a smile on your face.

Stay well, stay safe... and know this author really appreciates you.