March Newsletter - 4 MEGnificent Announcements
To My Readers:

For Steve Alten readers, and especially my MEGheads, March 2018 is a huge month.

3 MAJOR ANNOUNCEMENTS:

MAJOR ANNOUNCEMENT #1: MEG: GENERATIONS

First and foremost, last month I announced that the hardback edition of MEG: GENERATIONS - the 6th (and possibly last) MEG book will NOT be sold in stores OR on Amazon, it will only be available for those readers who PRE-ORDER the book from February 1st at 12 am EST thru March 15, 2018 at www.SteveAlten.com

Let me repeat: ONLY THOSE READERS WHO PRE-ORDER BETWEEN FEB. 1st and MARCH 15 WILL RECEIVE THE FIRST EDITION HARD BACK. This is the only chance you'll have to purchase it.

Books will be printed in late April/early May (I'm still writing the novel and it will be your FAVORITE MEG BOOK!), then packaged and sent directly to you sometime in late May, along with a few special gifts from me as a thank you for 20 years of support.

Yes, there will be an e-book available everywhere for $9.99 sometime in June.

But no books in stores or Amazon?
No. I want this one to be something very special for my MEGheads... a very real, very valuable collector's edition, something you can sell on e-bay after May for $100 or more and get it, because after March 15, there will be no where to purchase it except from a MEGhead who bought it Feb. 1st thru March 15th.

Let me be clear - I LOVE bookstores, I support bookstores, and eventually, down the road in a year or so there might be a paperback of MEG: GENERATIONS sold in stores and on Amazon. This, however, is a one and done, special arrangement with A&M Publishers solely because I have a special bond and fondness for my MEGheads - my most loyal readers.

My advice: Buy one copy for yourself, buy multiple copies and sell them at a huge profit. Because when the MEG trailer hits theaters and the movie is a runaway summer blockbuster, millions of new readers will flock to the MEG series... and they'll want Book 6 in hardback to add to their collection.

SPECIAL BONUSES:

If 5,000 books are sold, EVERY HARDBACK WILL BE PERSONALLY SIGNED BY YOURS TRULY... not a machine... ME! That, in of itself, will make it a collector's item.

If 10,000 books are sold, the first 2,500 individuals who order will receive a FREE 24" x 36" poster of the incredible cover art, created by master MEG artist Erik Hollander. (to receive the poster in a heavy-duty cardboard tube, there will be a charge to cover shipping and handling -no charge if you want it folded and placed in the box with the book - but it's worth a few bucks to keep it pristine for framing). This is a $24.95 value, heck, the book is only $26.95!

For MEGheads in the UK & EUROPE:

Postage is incredibly expensive. A few days ago, we finalized a special arrangement for you, thanks to the generosity of MEGhead Kirsty Brunt. By shipping Kirsty pre-paid boxes of 20 books, we save a ton of money, which means you save .

UK orders: £36 Europe orders: £46. These prices includes a book and all shipping & handling.

SPECIAL INSTRUCTIONS (only if you live in the UK or Europe):
Do NOT place your order at SteveAlten.com, you must place them with Kirsty by emailing her at kirstybrunt@hotmail.com - subject MEG: GENERATIONS. Provide her with your name, address, and quantity of books. Kirsty will then invoice you via paypal. When the books are printed, A&M Publishing will ship out boxes to Kirsty, who will repackage them and ship to you.

MAJOR ANNOUNCEMENT #2: MARCH = MEG TRAILERS!

Two movie trailers are being released in theatres and on the Internet by Warner Bros. I do not yet know the dates, but I will send you a special newsletter and links when they appear.

MAJOR ANNOUNCEMENT #3: MARCH = Adopt-an-Author fundraiser:

Adopt-an-Author is a FREE reading program being used by over 10,000 teachers to motivate their reluctant readers to read. Using email, skype, speaker phone calls, and personal visits, I add to the students' reading experience.

To raise money to support the teachers and schools involved so we can keep the program free, we hold sales every spring, with a percentage of the profits going to the AAA program.

MARCH SPECIALS at the www.SteveAlten.com store

A first-edition hardback of UNDISCLOSED Reg: $27.95 On sale now (while supplies last) $12.95 plus S&H.

If you have never read UNDISCLOSED, prepare to have your mind blown. The story is a thriller that exposes the government cover-up involving UFOs ad Extraterrestrials, woven around the actual testimonials from members of the Intel community, NASA, the armed forces, and the military industrial complex. The book was released last summer and while I was doing a big radio interview in Chicago, the station was hit twice by an electromagnetic impulse from a particular agency that didn't want this information exposed to the public.

SPECIAL INSTRUCTIONS:

Do NOT order UNDISCLOSED with MEG: GENERATIONS as they are shipped at two completely different times. Order one book, close out the order, then go back and order the other book.


MAJOR ANNOUNCEMENT #4: MARCH = MEG COMIC BOOK ISSUE #1 debuts.

With love and appreciation,

Steve Alten

Living Tips - IMPORTANT if you or a loved one were recently diagnosed with Cancer:
I have recently been given permission to discuss a breakthrough cancer protocol that cured two of my friends from stage-4 cancers, including one with stage-4 pancreatic cancer that had spread into his liver (he was given 3 months to live, 4 years later he is alive and well!) The microbiologist responsible for creating this natural extract is the same genius who makes my Parkinson's formula that allows me to stay off the harmful PD drugs and returned my ability to play the drums (see video). He recently saved the lives of some very generous individuals who just donated a sizeable amount of money to his research. He is willing to use some of these funds to offset most of the costs of the protocol IF the cancer patients agree to pay it forward after they are cured by providing a video testimonial as well as spread the word and help raise funds for future patients.


This protocol is completely under the radar, so I must vet each patient. If you are interested, email me at Meg82159@aol.com and I will send you links to video testimonials, before and after images, and support materials. Once I feel comfortable and you are ready to move forward, I will put you in touch with the doctor.

How the extract works:

This highly concentrated formula is derived from certain vegetable extracts that have been proven to alter the cancer cell's DNA, causing the P-53 cancer-killing gene (which the cancer shuts down) to work again and cause the cancer cell to self-destruct... without side effects! Instead of weakening your immune system like chemo, it rejuvenates it.

NOTE: I receive NOTHING for this other than the joy of helping someone in need. My father died of cancer 7 years ago, so I have skin in the game.
REWARD: To anyone who can get this video to NEIL DIAMOND!
The legendary singer was diagnosed with Parkinson's Disease, which forced him to retire. I had to give up playing the drums ten years ago - until the last few years when I started taking the natural PD extract (see above). I want to help Neil Diamond in a similar way, but I have zero connections.
Be the one who gets this video link to Neil and you will be rewarded with major characters and personalized signed copies of my books, including GENERATIONS!

Joke of the Month: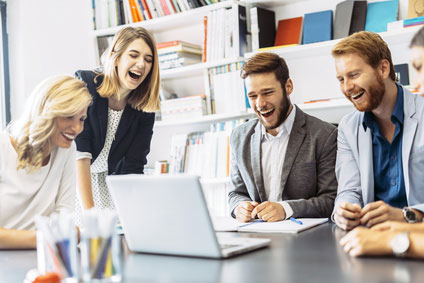 A woman married to her third husband took him on a honeymoon cruise to the Bahamas. One night the husband got drunk, stood on the rail like the king of the world and fell overboard. The authorities searched but could find no body. The wife was assured she'd be notified when they had news. A week later the Coast Guard called. "Ma'am, we found your husband's body - it was lodged in a giant clam, and inside was a pearl worth $30,000. What do you want us to do?" "Send me the pearl and rebate the trap!"


IF YOU HAVE A JOKE OR VIDEO YOU WOULD LIKE TO SHARE, please e-mail to me at MEG82159@aol.com Put JOKE in the subject line.
Recipe of the Month: MEGhead Rick's Seafood cakes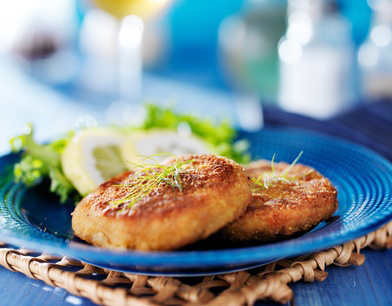 Ingredients:
2 cans of Geisha (OR?) crab meat 4.25 OZ drained
1/3 cup each - chopped celery, chopped red onion & chopped scallions ...sautéed
2 X-L eggs whipped
2 Tblsp sweet red peppers fire roasted (Pampa brand $1 per 8.3 OZ jar at Dollar General, and other stores)
1 Tblsp Boar's Head mustard or equivalence
½ Tsp cumin
½ Tsp Adobe seasoning
1 Tblsp thyme leaves
1 Tsp ground thyme (Bahamian saying: "Only ting time good for, mon, is boiled fish.")
1 Tsp sea salt
1 Tsp cayenne pepper
1 box Jiffy Corn Muffin Mix

1 cup pancake mix

¼ cup (give or take) milk
Directions:

Mix the above together in a bowl-then add 1 box Jiffy Corn Muffin Mix & 1 cup pancake mix. Stir well then slowly dribble in ¼ cup (give or take) milk until a stiff batch results. Cover and put in fridge for 1 hour for the spices and dead fish to become acquainted. Olive-oil a hot skillet or griddle and ladle on the cakes, then turn down the heat and cook for about 5 minutes...peek to see if they're golden brown...if no, then cook longer...when they are, turn the heat back up and flip 'em...turn the heat back down and plate 'em when they are golden brown...great with sour cream-or mustard sauce-your favorite topping-or just your teeth.

*IF YOU HAVE A RECIPE YOU WOULD LIKE TO SHARE, please e-mail to me at
MEG82159@aol.com
Put RECIPE in the subject line.
_____________________________________________________________
Jon Stewart used to close The Daily Show with his moment of Zen. I offer you my moment of woob woob woob - Curly, guaranteed to put a smile on your face.
Stay well, stay safe... and know this author really appreciates you.