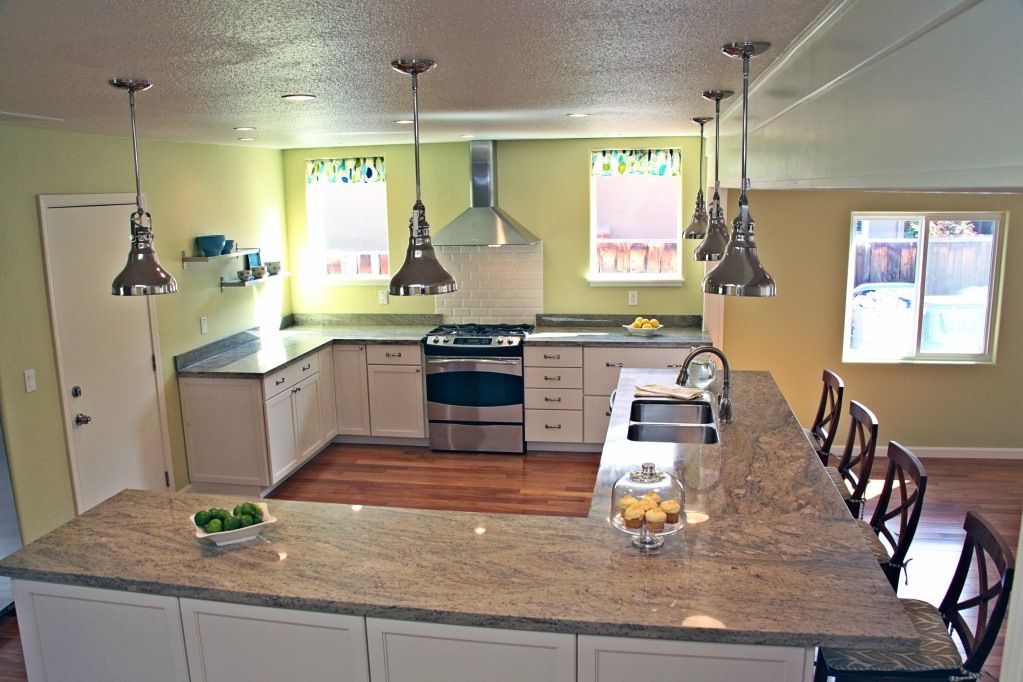 THE BEST REMODELING PROJECTS
To Clinch That Sale In the First Week!
Whether the housing market is up, down or bouncing around, knowing how to grow the value of your home is one of the biggest challenges.
According to a recent survey by Remodeling Magazine, residential clients are spending most of their money in the kitchen, master bedroom and bathrooms. People are spending approximately $55,000 on kitchen remodels and $15,000 to renovate a bathroom. For more information click here. Note: Many of these projects have an initial "Return on Investment" in the range of 65-80%, however based on a typical home appreciation market of 10%, you would be the "break-even" mark after about 5 years. After that it would become positive cash flow upon selling.
Kitchen Remodeling
A great return on investment is a kitchen remodel. You don't have to shell out major cash to add space. Instead, look to expand what you already have. Create a "prep-eat-play" triangle, providing flexibility and casual living as key ingredients.
Gone are the days of the formal dining rooms and living rooms. Walls are being knocked down to join the two rooms to create an open floor plan. Parents want to be able to cook while watching kids do homework or entertaining guests. Kitchen islands most often serve as the main division between kitchen and living space, and are the entertainment centers within a kitchen.
If You're Planning A Kitchen Redo, Here Are Some Of The Latest Design Trends:-
Contemporary Kitchens are in.
Specifically, they're getting simpler and more modern, with less elaborate detail and trim. In fact, the National Kitchen and Bath Association reports that in its annual survey of kitchen designers, "transitional" design -- meaning a simple, more modern aesthetic -- has surpassed "traditional" as the preferred design for the first time in the association's history.
Kitchen Cabinets are dark, or white.
Darker, furniture-like finishes are popular, but so is pure white. The middle ground -- think natural oak -- is going away. Dark finishes help the kitchen integrate into the overall scheme; pure white is the ultimate accent color that readily complements the rest of the living area.
Islands Rule.
Kitchen islands are becoming more multi-dimensional, serving as food-prep areas, snack stations, wine storage and display cabinets for objects of art. Also, they're essential for directing traffic flow within an open floor plan, channeling guests toward comfy seating areas, for example. Small kitchen? Go with a rolling cart that's there when you need it.
Countertop Favorites.
Granite:
Granite countertops are perfect for all homes because they strike the perfect balance between function and style.
Quartz:
Quartz is one of the hardest substances on earth and is practically maintenance free. It doesn't need to be sealed like many other stone countertops and is extremely durable.
Vetrazzo:
Recycled glass countertops create pizazz. Vetrazzo countertops are all about expressive design and environmental responsibility. It's fun, yet durable and practical.
Express Yourself!
An eye-catching extra gives a kitchen a blast of personality. Cool sinks and high-tech faucets are au courant. Other possibilities include:
* Stylish vent hood.
* Colorful pendant lighting.
* Espresso machine.
* One-of-a-kind accent tiles throughout the kitchen
and backsplash.
Glass Finishes.
Glistening glass is popping up everywhere in the kitchen, especially glass tiles installed as a backsplash. Glass tile backsplash combined with traditional natural stone give a deep sheen that harmonizes with today's contemporary looks. Bonus: It's easy to clean.
Grab Some Fresh Air.
Americans are spending more time in their kitchens - and outdoor kitchens have become a natural extension of the trend toward home entertaining. Anything that brings the family together seems to be the big thing right now and what do we do when we get together - we eat!
Bathroom Remodeling
Buyers are also looking at the bathrooms and what they are looking for is a more pampering atmosphere i.e. they want more of a spa-like feeling, to create a room that is a retreat for over-worked homeowners.
These details aren't necessarily cheap, but if there's room in your budget, they can help turn a good bathroom remodel into a great one:
Radiant flooring.

This heating system will not only keep your floors warm underfoot on cold mornings, it will accelerate drying, reducing the risk of slips and falls. (Approx cost $2,000)
Stain-resistant grout. Though it costs more than traditional grout, stain-resistant formulas cut down on tedious cleaning. Thinner, darker grout lines can also help. (Approx cost $200)
Sunlights. Natural light is desirable in any room, but for bathrooms located deep within a home, windows may not be an option. A skylight is an excellent way to flood a room with sunlight, assuming it's on the top floor of your home. (Approx cost $850) See our video corner for some inventive ideas!
Heated shower mirror. A fog-free mirror makes it easy to shave or remove make-up in the shower. That's particularly helpful in master bathrooms with a single vanity. (Approx cost $950)
Heated Towel Bar.

There's nothing like pampering yourself with a warm and cozy towel as you exit the shower. Some of the more common finishes include chrome, white and brushed-nickel. (Approx cost $900)
Master Bathroom Trends:-
As the buyer now views the master bath as a retreat, a remodel should fit it accordingly. One can incorporate ideas from luxury hotels or sophisticated spas. Such places would indulge in door-less showers and mirrors with integrated TVs. The showers are generally large. In small bathrooms, homeowners are tearing out the tub to expand the shower. Not only is the stall getting larger, it's getting more airy, with much more glass, using hinged doors and heavier glass instead of the sliding glass. People want luxury in their master bathrooms. They want to feel like they're going into a spa.
CAR GUY CORNER
Hello Fellow Car Enthusiasts. You may remember that last year I completed Phase I on Walt, my '73 Camaro. Phase I was "body and paint".
This year is Phase II.... "Interior Modernization". My goal for the car when complete is to have a classic "muscle car" with all the
amenities
, performance and reliability of a modern car. (I.E., fuel injection, overdrive transmission, modern suspension, reasonable gas mileage). Walt will have AC, power steering, power brakes, power windows, power door locks, navigation, nice stereo, heated seats,
tilt steering wheel, etc...
I am partially finished with Phase I. Progress so far: Very nice sounding AM/FM/XM stereo with blue-tooth for Pandora and cell phone. It also has Navigation with real-time traffic and a back-up camera. Finally, I have installed the power door locks and tilt steering. I still need to do the power windows, air conditioning and heated seats. Stay tuned!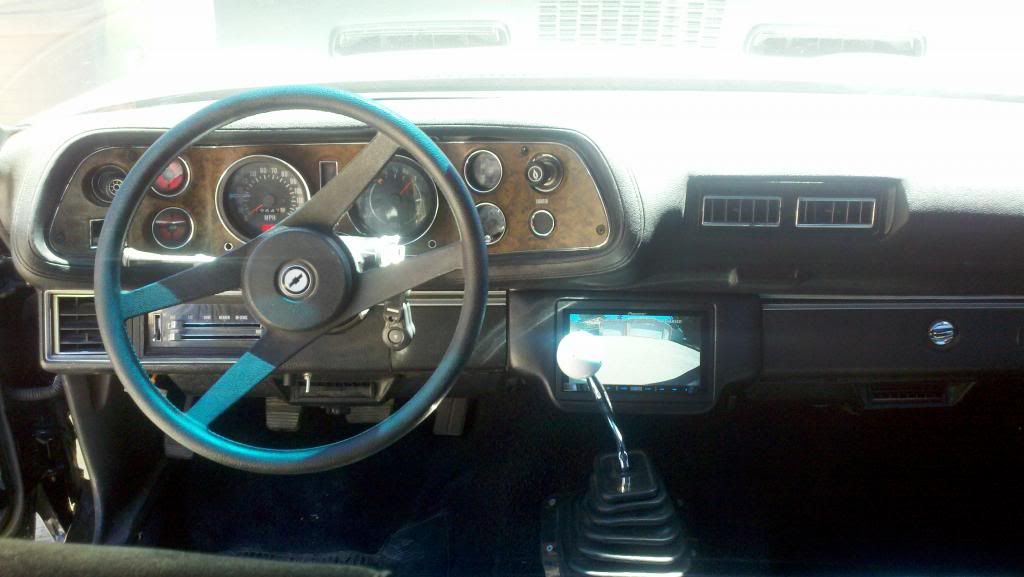 VIDEO CORNER
Check out our recent time-lapse video of a kitchen remodel in San Jose.
Sunlights
Studies have shown that people exposed to natural light are more productive, achieve a better sense of well-being, and are more positive. Until recently, the technology to deliver natural light to interior spaces like closets, bathrooms, offices and corridors simply didn't exist. That's no longer the case.
Smarthome - US Sunlight Solar Skylight Tube
Tubular daylighting devices are affordable, high-performance lighting solutions that bring daylight into interior spaces where traditional skylights and windows simply can't reach. They are an ideal solution for lighting interiors in a cost-effective, energy-efficient and eco-friendly way because they significantly reduce the need for electricity.
ABOUT D.R. DOMENICHINI CONSTRUCTION
Remodeling your home is a long-term investment. You want to choose a general contracting firm that will stand behind its work and materials for years to come.
At D. R. Domenichini Construction, we transform homes, foster great relationships, and build clients for life.
Call us today to discuss your next remodeling project!
408-691-3283
D. R. Domenichini Construction

P.O. Box 1430

San Martin, California 95046
We enjoy sharing videos with you, so if you have any videos to share feel free to send a link to Dave at
dave@drdcon.com