Our Weather & Tides page shows the tides for Ninigret Pond and Channels, a live, user controlled video camera in Matunuck, RI showing similar sea conditions to the current sea state of the Charlestown Breachway, and the weekly marine forecast by the National Weather Service.
THE NAME GAME:
How to Give Your Boat Its Name
Personalizing a boat by giving it a name is a tradition as old as sailing itself. The ancient mariners of Greece, Phoenicia, and elsewhere named their vessels, usually after one of the Gods, as a way of asking for favorable conditions and a long life at sea.

These days, the naming conventions are more secular, and there's a lot of room for all kinds of names.
NOW HEAR THIS:
The Best Marine Audio System
Technology moves at the speed of light, and that's especially evident in the area of sound. Just in the last 15 years, we've moved from CDs to streaming, digital to Bluetooth, over-the-air to on-the-phone…

In the marine world, audio systems are an important selling point for many new boats. The aftermarket in audio is brimming with companies and products designed to provide you with the highest quality of sound and the greatest possible selection of sources for your musical entertainment.
DO'S AND DON'TS FOR
A CLEAN SCREEN
Most boats these days are equipped with the latest touch-screen devices on your helm. You may have a fish-finder, a GPS locator, radar and weather, engine controls, and even access to music and videos… all at your fingertips.

That's the good and bad news all in one! Because, while it's convenient to be able to control so many operations and apps from your helm touch-screens, it also means that you need to clean those screens on a regular basis.
A VISIT TO THE CITY BY THE SEA - NEWPORT, RI
Mariners have been visiting Newport since the 1600s, and the enclosed, protected harbor is still a favorite transient destination for pleasure boaters today. Not only can visiting boaters enjoy all of Newport's rich history, excellent dining and wonderful shops, but Newport is the gateway to exploring Narragansett Bay, which extends all the way up to Providence and connects to Mount Hope Bay and the Sakonnet River.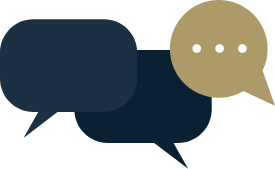 Ocean House Marina Testimonials
Your feedback is very important to us.
Please leave us a review on one of these sites.