Dear Friends & Families of The Epiphany School Foundation,
Just a few weeks of the school and Foundation year to go. I urge you please to make a contribution to The Annual Fund. The Annual Fund is the part of The Foundation that 100% of your money goes straight to the bottom line and we are behind on the number of families who have donated. Through hard work by Catherine Coluzzi and Kevin Greaney the fund is up on last year so we are ahead in dollar amount but from less families.
As the Foundation continues to evolve we have some changes to the team. Kevin Greaney is stepping up as the Chair. Having served a year longer than is mandated, I am happy to pass the baton to Kevin who I know will do an excellent job. I will remain on the board for one more year. I also would like to thank all my fellow Board Directors for their hard work and diligence in supporting the Foundation, which is the financial backbone of the school. Those stepping down this year are Joanne Rodgers, Claire Pezeu, Jennifer Bradley and Kristin Shea. Please thank them for all they have done which is far too numerous of a sum to mention here.
After eight years of dedication to The ESF, Francesca is now looking for her next career challenge. At all of our events Francesca has been a charming and warm host to all of us, from freezing ticket sales for the Mercedes raffle to delivering refreshments on a hot golf day Francesca has been there! Planning events and working in the Not for Profit world is a vocation and one that Francesca excels at. I know I speak for the entire community in thanking her for her work and wishing her the best in her future. She has a double connection as an alum and friend of Epiphany. I know she will continue to support us and I look forward hearing of her continued success.
On top of that I thank Msgr. Ivers for all the help he has given us while he has been our Parish priest. Letting us sell raffle tickets around the holidays and being an Ex-Officio Trustee of The Foundation as well as a spiritual guide for the Board is much appreciated and we will miss him.
Thanks to all of you who have helped us through the year. The five major efforts that we put on take the whole Epiphany community from volunteers to donors please take a pat on the back, drop some cash in The Annual Fund and go enjoy your summer before returning to do it all again.
Best,
Patrick D. C. Williams
Another Great Day for the 21st Annual Golf Outing!
On May 18th, our 21st Annual Golf Outing was once again held at the lovely Wykagyl Country Club in New Rochelle, NY. The rain held out and the players enjoyed a clear day out on the links. The night continued with cocktails and hors d'oeuvres, dinner, a live auction and fun raffles. Once again, Epiphany was given the opportunity to have Hyundai as a sponsor for our outing. They offered great prizes and giveaways for our players, including a full expense paid trip for the top two players in our tournament to attend the Hyundai Invitational National Final in Las Vegas at Cascata. Very exciting! Our big thanks must go out to Chair Ed Pinter and his committee, John Sowarby and Anthony Rapillo. They have continued to keep the magic alive for this longest running event at our school. On a sad note, Ed's twins Sophia and Lucas will be graduating this year, so this will be Ed's last year as Chair of the Golf Outing. We can't thank him enough for his tireless efforts to make this such a fun and wonderful event. We also must thank our dedicated alumni volunteer - Joe Malewich - for his help in making this another successful event. Here's to another fabulous outing next year!
Make Your 2014-2015 Annual Fund Donation Today!
The Annual Fund is the key component for overall fundraising and success of the Foundation, and is considered a top priority. The Annual Fund provides funding for many programs that benefit our children--over and above the cost of tuition. This year that subsidy amounts to over $1,200 per student. The Annual Fund runs from July 1, 2014 until June 30, 2015 and the goal is to have 100% of our families participate in this initiative. Last year as a school, we had roughly 54% participation, with the average gift being about $875. This year our participation has dropped significantly to about 30%, so we need your help to get both our participation rate and average gift higher! Participation is a reflection of the strength of the Epiphany School community, and Annual Fund donations by our parents help to increase outside donor support.
Donations can be made right here online, and make sure to click "Annual Fund" in the drop down window! Thank you so much in advance!
The Epiphany School Class of 2015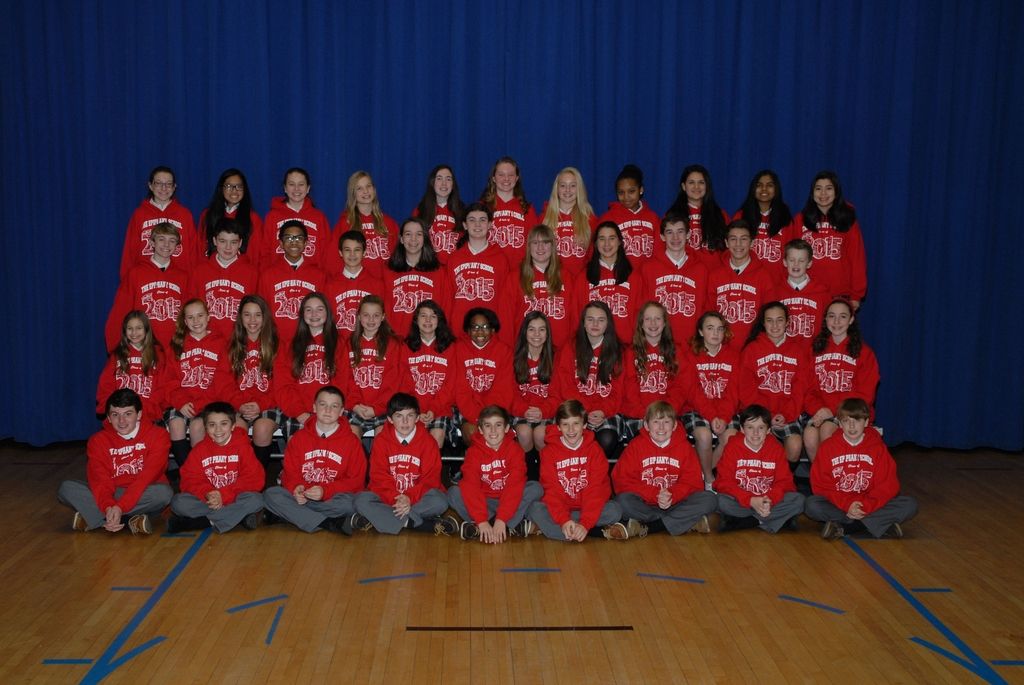 Our 8th graders are about to leave the halls of The Epiphany School and move on to the next steps of their lives. Many spent their entire education to date within these walls. They have earned $1.4 million in scholarships and were accepted at the best schools; at an average rate of 3 schools per student - Catholic, private and public - that New York has to offer. The breakdown of their high school choices are as follows:
Cardinal Spellman High School- 1
Clinton School for Writers and Artists- 1
Convent of the Sacred Heart- 6
Dominican Academy- 3
Fiorello LaGuardia High School- 2
Fordham Preparatory School- 3
High School for Math, Science and Engineering at City College- 1
LaSalle Academy- 1
Life Sciences for New Students at Life Sciences Secondary School- 1
Loyola School- 2
Marymount School of New York- 4
Nest+M- 1
Notre Dame School- 3
Poly Prep Country Day School- 2
Regis High School- 1
St. Vincent Ferrer High School- 4
Stuyvesant High School- 1
Xavier High School- 7
The new honorees have been selected!! Please join us on Saturday, November 7, 2015 at the Yale Club when we officially induct three new outstanding individuals into The Epiphany School Hall of Fame. This year we are privileged to add to the Hall of Fame's esteemed roster: Michael J. Tierney, '65, Founding Board Member of The Epiphany School Foundation; Mary Jane Maher Higgins, '80, Epiphany School Vice Principal and Educator; and Philip J. McManus, Esq., Founding Board Member of The Epiphany School Foundation. Look for the Save the Date which will arrive in your mailbox shortly. Journal ad opportunities will become available beginning this summer. Come celebrate our wonderful school and these impressive people while catching up with old friends and keeping the Epiphany spirit alive!
We are also pleased to announce that our recently reestablished Alumni Association has a new leader. Brad Buonasera, '90, has been appointed President of the organization and has taken on the responsibility of fostering a greater connection between our alumni and the school. Brad already has an advantage in this regard as his family has strong ties to Epiphany. Not only did his brother also graduate from the school in 1985, but his mother did as well in 1960. We look forward to the growth of the Alumni Association under Brad's leadership and we continue to encourage our alumni to become more involved. Other leadership positions are available as are Class Representative roles. For more information about these opportunities, please contact John Link at JLink@EpiphanySchoolFoundation.org.
Plans are already underway for other fall alumni events including a Westchester reunion at Pete's Park Place Tavern in Bronxville and an Estate Planning Seminar. Have a wonderful summer and thank you for all of your support this year!
Save The Date, 6th Annual Walk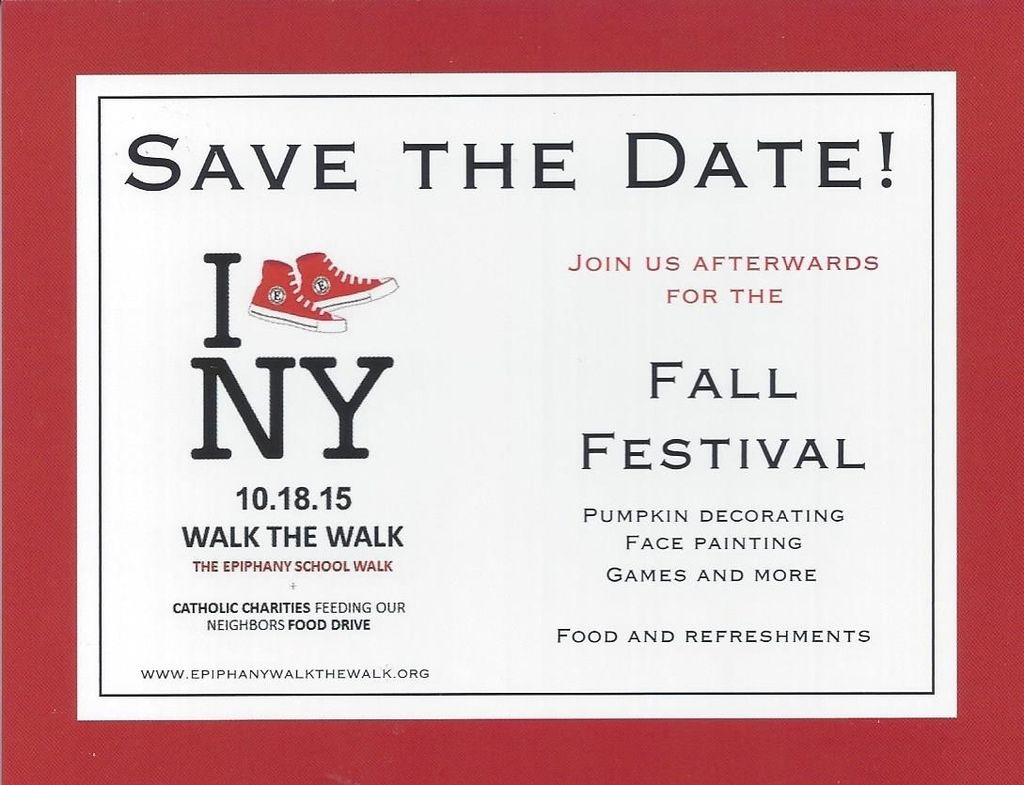 Save the Date for Sunday, October 18! We will be having our 6th Annual Epiphany School & Catholic Charities Feeding Our Neighbors food drive. For the third year in a row, we will also be having the Fall Festival at the 22nd Street campus immediately following the Walk. This is our school's first family event in the fall!

There are many ways to get involved. You can participate by signing up a team of family and friends ($25 per Epiphany family), being a sponsor (sponsor logos will be featured on website and in social media), helping to secure financial and in-kind sponsorship, donating non-perishable goods, volunteering or joining one of our committees. Also, you can participate by recruiting NEW teams and inviting family, friends and neighbors. This Walk is a great family day that ends with a wonderful Fall Festival celebration that is fun for all ages!

Sign up today to participate, sponsor or learn more about the Walk at: www.epiphanywalkthewalk.org. All are welcome, the more the merrier!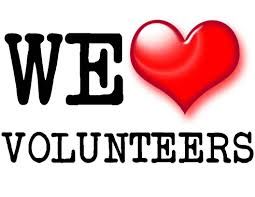 It's not just about the money! There are many different ways to support the Foundation and make a difference at Epiphany. Volunteering your time not only helps our events to run smoothly, it keeps Foundation costs down and more money flowing directly into school programs. You can choose to help work on one of our Foundation events! We will have lots of volunteer opportunities for the Walk, Hall of Fame event, Spring Auction, Golf Outing, or with day-to-day office activities such as stuffing envelopes, labeling, organizing, etc. Whether you can provide assistance for one event, one day, ongoing help, your time will be VERY MUCH appreciated and will have a direct impact on helping the Foundation support your children's education. Please contact us at 212-473-6158 or email jlink@epiphanyschoolfoundation.org to sign up to help or learn more about volunteering for the Foundation.
Matching Gifts

With the always expanding Epiphany School and searching more ways to make our students more competitive and obtain more opportunities, we want to get more bang from our bucks! When you are making donations to the Epiphany School Foundation for the Annual Fund, Golf Event or Spring Auction please check with Human Resources at your company to see if they have a Matching Gift Program. By filling out a Matching Gift form you can often double, even triple your donations! These Matching Gifts are easy to receive, and can go a long way. If you have any questions about Matching Gifts, or would like to learn more, please contact the Foundation Office at 212-473-6158, or email at jlink@epiphanyschoolfoundation.org.

Planned Giving


Love The Epiphany School forever, leave a bequest! Many people wonder about the mark they will leave on the world. Will the world be a better place because of our efforts? When you include a legacy in your estate plans for the benefit of The Epiphany School Foundation, you provide essential resources that will shape the future of The Epiphany School and ensure its strong tradition looking towards the future. When you create or revise your estate plan, we hope you will include The Epiphany School Foundation among your beneficiaries. If you know any alumni, friends of the school or anyone that might be interested, please let them know about the 1888 Society and to contact the Development Office. Please call John Link in the Development Office (212-473-6158) for more information.
All of us at The Epiphany School Foundation wish you and your family a great summer!