A Message from Renee...
We are so excited about our upcoming, 3
rd
Annual ANDYZ Awards Celebration Event.
ANDYZ celebrates the best of the best in design, so c
ome celebrate with us
on July 30th, opening day of Las Vegas Summer Market. The event will be held in the World View Ballroom on the 16th floor of building B from 4 -6 pm.
We have a fabulous CEU planned on Sunday, as well, from 1:45 - 3:45 pm. The class is offered by our fabulous ANDYZ MC, Chris Ramsey, on "Laws of Luxury for Interior Designers". Join us in Building B, WorldView on Sixteen,

before the Celebration

.



We are also hosting an Industry Partner Tour that includes luncheon and a CEU on Monday of Summer Market. We hope to see you there to learn more about trade programs that are available to you.
Our incoming 2017-18 Chapter board members are gearing up for ASID's annual Leadership Experience this July, in San Diego. We'll get training, guidance and inspiration from our National Leaders on how to better serve you, our members.
We're looking forward to our continued service, and hope you will join us for
future events, as you, our members are what keep us going!
ASID California Central / Nevada Chapter
President-Elect
2017 Fellows and Honorary Fellows
Congratulations to our own
Kerrie Kelly
,

we are so proud of you!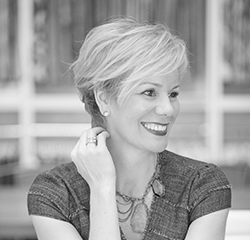 Kerrie Kelly, ASID, NKBA, CAPS
CREATIVE DIRECTOR
KERRIE KELLY DESIGN LAB, SACRAMENTO, CALIFORNIA
Kerrie Kelly's contribution to the field of interior design is witnessed through her body of work and the many ways she has utilized her expertise to give back. She has served ASID at both the local and national levels, including as president of the CA Central Nevada Chapter. Her service has extended to the greater community via disaster and humanitarian relief initiatives to provide homes to victims of Hurricane Katrina and to student success programs. She has shared her knowledge and passion for design both as an instructor and as director of Interior Design for The Art Institute, and is a recipient of the Nancy Vincent McClelland Merit Award. Kelly is a Certified Aging in Place Specialist and has chaired the ASID Aging in Place Council. She has written books on design and created product lines for a variety of companies including rug, furniture, and fabric designs.
https://www.asid.org/press-releases/asid-announces-2017-fellows-and-honorary-fellows-inductees-to-be-honored-at-celebration-the-asid-awards-gala
Join us at the
ASID Gala
in San Diego, on July 15th, to celebrate with Kerrie!
2017 ANDYZ AWARDS CELEBRATION
You are invited to celebrate with us, as we honor
the 2017 ANDYZ Awards Winners.
We invite you to attend the
2017 ANDYZ Awards Celebration
on Sunday, July 30th, 2017
in the World View Ballroom B-16
at Las Vegas Summer Market
We are pleased to announce Christopher P. Ramey as MC, &
Celebrity Host, Dann Foley as Presenter.
Chris Ramey specializes in helping service providers, retailers and manufacturers penetrate premium and luxury markets. His consultancy is Affluent Insights where he owns and manages The Home Trust and The Luxury Marketing Council Florida. Ramey travels the world speaking and consulting with business executives who desire to increase their sales to the affluent.
Ramey is a highly sought-after speaker, and the most often quoted expert in the luxury segment. He is a member of
National Speakers Association
and Florida Speakers Association. Ramey also writes a column for a Hearst business publication, and he sits on the
Retailwire
.com Brain Trust Panel. His first book will be released later this year. Ramey has earned the 'Leadership-Top 5%' appellation from Gerson-Lehrman for his work with private equity firms investing in the home furnishings and luxury industries.
Interior Designer Dann Foley has built a reputation for great style, taste and quality through his namesake firm DANN Inc. For more than 25 years, he has honed his interior design craft with clients in the U.S., Canada, Europe, Asia and the Middle East.Television shows like NBC's American Dream Builders and Showtime's The Real L Word have proven Dann to be as entertaining as he is inspiring. Beside television and personal appearances, Dann continues to work for clients throughout North America and Asia as he designs multiple home and lifestyle products with his licensing partners.
Dann has a passion for living well and teaches his clients how to do the same through great design and making the right choices.
ASIDCANV and LVDC Sponsored
CEU on Sunday at
Sunday July 30th
1:45 pm - 3:45 pm
Building B, WorldView on Sixteen

by Christopher P. Ramey of Affluent Insights
"Laws of Luxury for Interior Designers"
Laws of Luxury for Interior Designers assists designers in the marketing of their firms. The course reviews what is luxury and what is not, and how an Interior Designer fits into the mix including how best to market their brand in a world where everyone claims to be luxury. It also bring interior design into context as the affluent judge Interior Designers against their collective experiences rather than other Interior Designers. The presentation includes the nuances of best prospects and then teaches the trends and necessary messaging to successfully market your design firm. The course ends with key tips to managing your relationship and ensuring a long and profitable relationship. It also makes a strong case for Interior Designers and the entire design industry to work together and support each other.
Sponsored by:
Monday at Market
ASID IP Tour and
ASIDCANV Sponsored CEU
Tour 10 AM - 11:30 AM
CEU 12 PM - 2 PM
Tour begins in the Global Views Showroom A-153
Our IP's are essential to the design process as they provide the excellent products that support our visions!
ASID members are invited to join us for a fabulous tour of our Local and National Industry Partner showrooms. Get to know your representatives and their trade programs.
Join us at 10 am in the Global Views Showroom, Building A -153
*Lunch is provided after the tour, an

d followed by a
CEU class in

Bldg C - 1340
by Terri Taylor.
"Managing Jobs, How to Finish Happy and Profitable"
The course explores the profound changes in the business side of residential interior design due to the influence of the internet, media, and changes in client preferences. Designers will see how applying Blue Ocean Strategies and "thinking inside the box," of their design business' can result in new income streams, new systems for client acquisition and job management and a new larger client pool to work with.

IDCEC Approved CEU.
*Lunch provided, sign up here:
Las Vegas Market
July 30 - August 3
Register here:
The American Society of Interior Designers Foundation (ASIDF) works to advance the profession and communicate the impact of interior design through research, scholarships, and education.
Your donations will contribute to the work that has been transforming lives through design for more than 40 years. Help ASID spread the word that Design Impacts Lives. Support the foundation by bidding at the auction, or

donating directly

.
The ASID Foundation has curated a diverse collection of auction items offering unique experiences, vacation packages with excursions, sporting event tickets, and luxury outings. Be Ready to bid when the auction opens on July 10.
or
ASID and The Insurance Exchange Introduce New Insurance and Medical Product Offerings
The American Society of Interior Designers (ASID) and The Insurance Exchange are pleased to offer ASID members a new range of insurance and medical care products at significantly discounted rates. ASID is able to offer its members below market rates on business liability, health, and supplemental insurance products.
ASID has offered its members professional liability insurance, also known as errors and omissions (E&O) insurance, business owner's policies, life insurance, short-term disability, and long-term care policies for many years. New for 2017 are accident, cancer, indemnity, and critical care insurance. The most significant addition to the program is EnhancedcareMD
SM
Smarter Choices, a comprehensive medical services product that offers telemedicine with board certified physicians 24/7, a prescription discount program, and more.
Learn more
about the ASID insurance and medical care products.