Greetings to all!
See below for news about:
**Off The Mat Intensive Online - for those of you who have not been able to make the 5 day, this is a great alternative! ~ Starts July 7
** Wild Nature, Wild Soul workshop/sing/dance party with DJ Tasha Blank at Laughing Lotus Brooklyn! ~ July 12
**Off The Mat Intensive in Squaw Valley! ~ July 20-24
**Be the Change Workshops and Concert at Moksha Yoga Chicago! ~ August 14-16
**Off The Mat Intensive at Omega Institute! ~
August 24-28 and more...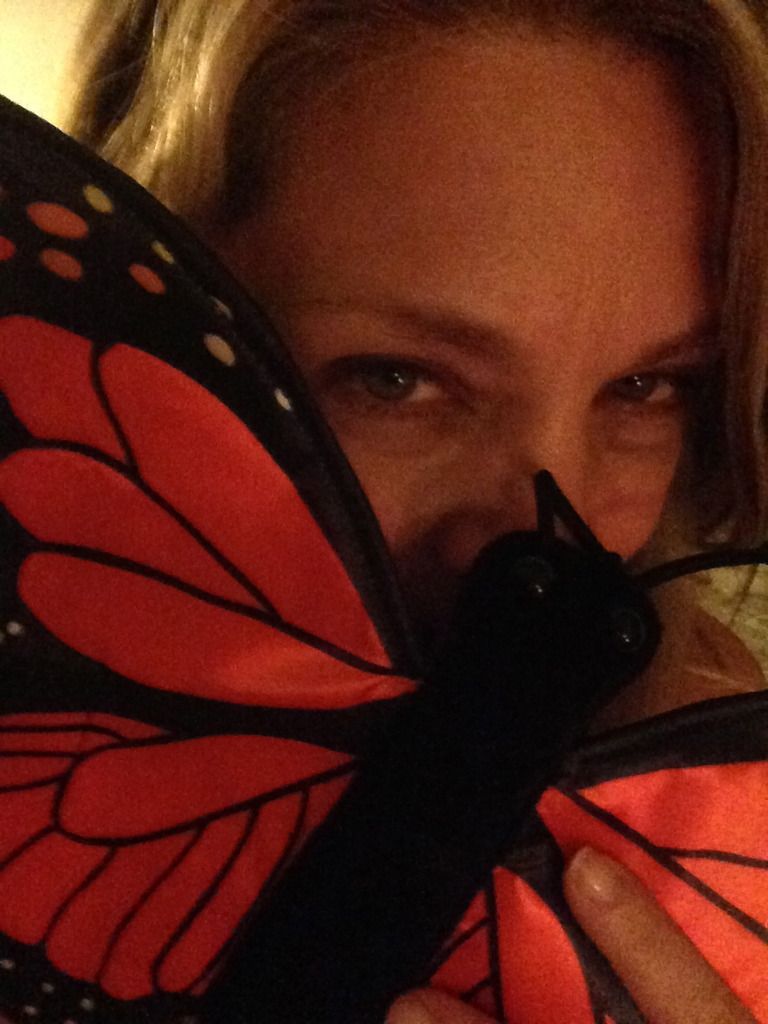 Happy Summer....hope your summer is bright and sweet so far! As some of you know already, I have been doing some deep healing and have been sharing some of that process on social media. Many people have been emailing and texting to see if I am alright and I cannot even begin to tell you how much that means to me....to know that I have community that will hold me through the difficult times.
As a woman with no children or partner, the people and communities I love and am part of become my family...and since there are more and more of us in this culture who have chosen to create different lives outside the box of the nuclear family model, we must actively create ways to support each other through life passages: heartbreaks, deaths, illness, as well as joys, triumphs and creativity! Thank you for this reminder that we are all interconnected and can skillfully care for each other.
There were also those who wondered if I am just being a drama queen or wallowing in my own pain when "we all have pain". To that I say, I am fully aware that we all have pain (and in fact spend my life facilitating the healing of personal/cultural pain) and it is precisely because of that that I made a conscious decision to share some of my pain in this very public forum. I started to realize that in using FB and other social media to share my art and work I was putting forth an image of myself that was always "together" and seemingly without vulnerability or challenge and so was giving the wrong impression altogether.
In my work I am constantly asking others to be vulnerable and started to see that I was not sharing that aspect of myself. I want to show that although my life is amazing, it is also filled with doubt and fears and heartbreaks....and that those experiences are just as important, perhaps even more growth filled than the joyful ones.
I just launched a new aspect of my life work called Voice of Change, while at the same time I am healing a broken heart from a painful breakup. It is probably no accident that the two are happening simultaneously. I have declared that I will be and am a VOC and so I am being asked to step into new levels of truth telling and integrity. I am also looking at who I have been and allowing old habits and patterns of being to fall away so that I can be present and available to more profound levels of service and joy. It feels like a snake shedding skin (ouch) and I am in the midst of it right now. I thank Goddess for the many wonderful healers, coaches and friends who I deeply rely on.

I know that many of you are also feeling the intensity of personal shedding concurrent with the intensity of the times we are living in. So...deep breaths and songs of courage and a commitment from me to you that I will keep showing up in this way and asking for help when I need it and ACCEPTING that help and offering it to you when you are courageous enough to ask it of me.
Let's walk with each other through this crazy time with our hearts open and our tears flowing and our feet solidly planted in the soil of community.
Thank you thank you thank you 13 thank yous!
"We might feel that somehow we should try to eradicate these feelings of pleasure and pain, loss and gain, praise and blame, fame and disgrace. A more practical approach would be to get to know them, see how they hook us, see how they color our perception of reality, see how they aren't all that solid. Then the eight worldly Dharmas become the means for growing wiser as well as kinder and more content."
- from When Things Fall Apart
by Pema Chodron
~~~~~~~~~~
It happens all the time in heaven,
and some day
It will begin to happen
again on earth-
That men and women who are married,
and men and men who are lovers,
And women and women
who give each other
light,
Often will get down on their knees
And while so tenderly
holding their lover's hand,
With tears in their eyes,
will sincerely speak, saying,
"My dear,
how can I be more loving to you;
How can I be more kind?"
- from The Subject Tonight is Love
by Hafiz
tr: Daniel Landinsky
~~~~~~~~~~~
How to build community
by Suzanne
from the Wanderlust Book (In stores now)
Be bold
reach out beyond distraction and
the trance of consumption
step out of your comfort zone
Celebrate the life force in each other
Invoke the sacred
Ask deep questions
Magnetize playmates
Risk being silly, boring or even dangerous
create opportunities to work and play together
move beyond self interest, fear, judgement
ask how you might serve
step into play, prayer and support
mark the passages of your lives
build, create or save something
ask for help and ideas
co create
Make rituals that matter and help with real problems
be a poet trust your voice
feel the rhythm
release the inner critic
celebrate diversity
sing, dance, eat and pray together
improvise
create a place to gather
ask more questions
listen to the answers
fix what you can
contribute to the larger vision
hold the ones in pain, dance when the joy comes
breathe life into life
tell your own stories - they are better than the stories on TV
embrace the wild mystery...participate!!