Summer of Mercy 2.0 to Feature "All-Star" Line-Up of National Pro-life Leaders
Germantown, MD - An "All-Star" line-up of nationally-known speakers have confirmed that they will participate in the Summer of Mercy 2.0 pro-life event, scheduled for July 30 through August 7.
The event will focus on abortionist Leroy Carhart, who recently began doing a late-term abortions at clinic in Germantown, Maryland, after Nebraska passed a law that made the grisly abortions illegal in that state last year. A series of rallies and full schedule of prophetic street activism has been planned for the nine-day event.
The kick off rally for the event will be Sunday, July 30, at 7:00 PM at Covenant Life Church, 7501 Muncaster Mill Road, Gaithersburg, Maryland 20877. It will feature Fr. Frank Pavone, National Director, Priests for Life, who is an encouraging and powerful advocate for the pre-born.
Confirmed speakers include:
Father Frank Pavone, National Director, Priests for Life
Joe Scheidler, Director, Pro-life Action League
Star Parker, Columnist and President

of the Center for Urban Renewal Education, (CURE)
Wendy Wright, President, Concerned Women of America
Rev. Patrick J. Mahoney, Director, Christian Defense Coalition
Troy Newman, President, Operation Rescue
In addition, several local Maryland Pastors and leaders are also scheduled to speak.
"We are excited at the overwhelming support for this event in the pro-life community. It promises to be a powerful time of prayer and public witness. We encourage all who can to join me and this all-star line-up of pro-life heroes in Germantown from July 30 through August 7 for nine days of standing in the gap for the babies," said Operation Rescue President Troy Newman.
Ask Obama to Withdraw Pro-abortion Steve Six's Federal Appeals Court Nomination!
We have gathered the evidence that Obama's pro-abortion nominee to the Federal Appeals Court has a history of protecting abortionists and allowing his personal and political biases affect his professional judgment. There is no doubt that he is unfit to serve. (Read more.)
Even both Senators from Six's home state of Kansas, Pat Roberts and Jerry Moran, have said they will not support his confirmation.
Operation Rescue has called on Obama to withdraw Six's nomination.
Please join us in opposition to this nomination by contacting the White House and demanding that Obama withdraw Steve Six's name from consideration for the Federal Appeals Court.
Click here for the White House contact page.
About Us
Operation Rescue is one of the leading pro-life Christian activist organizations in the nation and has become a strong voice for the pro-life movement in America. Operation Rescue is now headquartered in a former abortion clinic that it bought and closed in 2006. From there, Operation Rescue launches its innovative new strategies across the nation, exposing and closing abortion clinics through peaceful, legal means. Its activities are on the cutting edge of the abortion issue, taking direct action to stop abortion and ultimately restore legal personhood to the pre-born in obedience to biblical mandates. Click here to support Operation Rescue.
Operation Rescue
P.O. Box 782888
Wichita, Kansas 67278
800 705-1175
____________________________
Seeking Information from Pro-life Activists!
Operation Rescue is asking pro-life activists around the nation to contact Operation Rescue with the name(s) of known abortionists in their communities for a special research project that is now underway that could help expose the full scope of abortion misdeeds nationwide.
"We have found that information about troubled abortionists is not easily accessible, even with several states providing disciplinary records," said Sullenger. "The worst of the worst often fly under the radar, as was the case with accused murderer Kermit Gosnell, whose horrific late-term abortion/infanticide operation was discovered accidentally when police raided his clinic thinking it was a 'pill mill'.
"We are currently conducting a massive research project to identify every abortionist in the country along with information about discipline, malpractice cases, and other problems. This is a huge project that could have national impact on the abortion cartel, which thrives when shrouded in secrecy. That's why we need help from the pro-life community."
Operation Rescue is asking activists from every community in America to call or e-mail information about abortionists in their areas. We are looking for the names of abortionists and the name of the clinic where they work. We would also appreciate any documentation concerning board discipline, criminal history, malpractice cases, verifiable botched abortions and other similar information. Once compiled, the information will be made available on-line.
Please call 1-316-683-6790 ext. 103 or e-mail the information to contact@operationrescue.org.
We can't do it without
your help!
"Like" Us on Our New Facebook Page!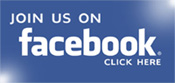 We invite you to "like" us on our new Facebook page. Our old one is due to expire soon, so if you want to get the latest news and updates from us on Facebook, please click this link and hit the "Like" button.
You can help us spread the word by asking your Facebook Friends to do the same!
Learn More About OR's Efforts To End Abortion!