Happy Arbor Day! (April 28, 2017)
Our #1 suggestion to celebrate? Plant a tree.
Check out the
Arbor Day foundation
for more ideas and information.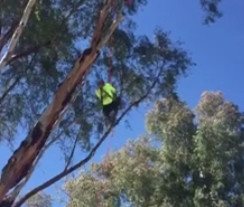 Join us in congratulating the 2017 Arizona Tree Climbing Champion
Living Tree Service owner, Dan Stevens, has once again won the Arizona championship title and we are thrilled. His passions for both climbing and for trees is truly admirable.
Dan's 1st place footlock climb video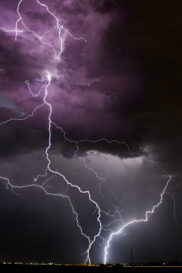 Get ready for summer monsoon season
Summer is coming and our schedule is already filling up. Please contact us to get on the schedule soon so that we can get out to your property and make sure that your trees are ready to withstand the wind and rains that we often see in July and August.
"Usually the trees that are breaking the most have not been pruned properly or not pruned at all," Stevens says. "They have excessive end weight on the tips of the branches." -Dan Stevens in the Arizona Republic in 2013
To schedule a free estimate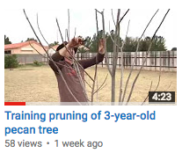 Pruning of newly planted trees
Although it may seem harmless and natural to let newly planted trees determine their own structure, this is actually the most important time for pruning. Immature trees should be trained and shaped to have good structure and growth later on. Watch our demonstration video (right) for a more thorough explanation of the why and how of training pruning.

Watering Schedule
Now that things are starting to warm up, you'll need to start watering your trees more frequently. There is an excellent guide by
Water Use It Wisely
that we continually recommend to people and we hope you are using it. This guide will help you to save water and take better care of your plants, trees and shrubs. Read more >>
Water: Use It Wisely