Hal Leonard Music Technology Retailer Update /
August 2018

Now industry-leading plug-ins
RX, Ozone
, and
Neutron
from iZotope are available through the Hal Leonard Virtual Music Software Vault program. If you are already getting codes via the vault, you can now automatically order iZotope. If you are not on the Vault, see below for details.
---
Virtual Music Software Vault
from Hal Leonard
The software shown above from iZotope and much more are available now through the Hal Leonard Virtual Music Software Vault. Join this free service and expand your sales!
Contact your Hal Leonard sales rep to get started today on the vault!
iD Audio Interfaces
from Audient
Audient is a British-based company that designs and manufacturers professional audio equipment. A strong supporter of independent music dealers, Audient does not sell to certain national chain stores, making their brand a valuable addition to your audio/recording department offerings!
These iD interfaces deliver the audio performance of a large format console in a desktop package. Providing Audient console mic preamps, class-leading converter technology, console style monitor control, JFET D.I and more, these interfaces are a professional but affordable solution.
iD4 (2-In/2-Out Interface)




iD14 (10-In/4-Out Interface)

iD22 (10-In/14-Out Interface)




iD44 (20-In/24-Out Interface)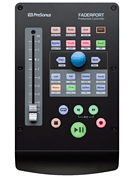 FaderPort
from PreSonus
Although a keyboard and mouse are tried-and-true DAW-control devices, they're far more effective when used in tandem with the FaderPort's precise tactile control over mix and automation functions. A superior solution for anyone who mixes in the box, the FaderPort provides a 100 mm touch-sensitive, motorized fader for writing fades and automation in real-time and 24 buttons covering 40 different functions, all in a compact chassis that easily sits on any desk.
00284896
- MSRP $249.95 - MAP $199.95
---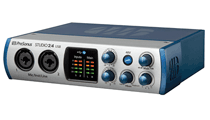 Studio 2|4
from PreSonus
Great for home recording, mobile musicians, guitarists, podcasters, and live streaming, the Studio 24 2x2 USB-C bus-powered audio/MIDI interface can record up to 24-bit, 192 kHz audio. Equipped with PreSonus XMAX-L solid-state preamps and high-end converters, it delivers professional quality audio in a rugged, compact enclosure, allowing you to create your next hit in your studio or on the go. A complete, all-in-one recording solution, the Studio 24 comes with PreSonus' award-winning StudioOne Artist music production software for Mac and Windows.
---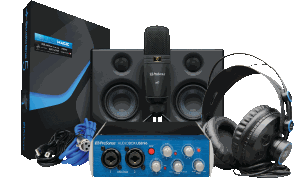 AudioBox Studio Ultimate
from PreSonus
Produce and record like a pro with a single-purchase bundle! The core of this package is the AudioBox® 96 audio/MIDI interface and award-winning StudioOne Artist software. You also get the best-selling Eris E3.5 active media reference monitors and HD7 headphones, allowing you to monitor your work loud and proud or quietly to yourself. Lastly, the M7 dynamic microphone is a superior all-purpose condenser mic ideal for guitar and vocals. We even include all the necessary cables and a desktop mic stand.

Also available separately:
00237319
-
AudioBox 96
- MSRP $129.95 - MAP $99.95
00148962
-
StudioOne Artist
- MSRP $149.95 - MAP $99.95
00279797
-
Eris E3.5
- MSRP $129.95 - MAP $99.95
00125088
-
HD7
- MSRP $79.95 - MAP $59.95
---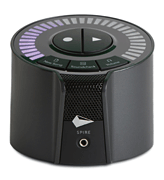 Spire Studio
from iZotope
Spire Studio is a dead-simple recording studio that fits in the palm of your hand so you can record studio-quality tracks any time, anywhere. It includes a

ward-winning sound processing technology plus the convenience of portable recording and push-button simplicity.



Spire companion products are also available:
00284600 - Warrior Recording Device Bundle Pack - MSRP/MAP $499.00
New Wireless System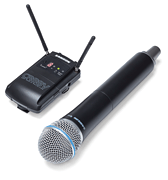 Concert 88 Camera (Handheld)
This professional UHF wireless system brings exceptional audio quality to film and video production. Featuring 16 selectable frequencies for interference-free operation and a camera mountable receiver powered by a removable rechargeable battery, the Concert 88 Camera provides reliable performance and efficient setup.
Gear Video
Gear Up for Performance:
The Other Favorites
featuring Blue Microphones
Hal Leonard continues its series of "
Gear Up for Performance
" videos this month with a video featuring
Brooklyn-based duo "the other favorites" as they discuss using Blue Microphones in their recent recording session.
Other Gear Up for Performance videos available:
New Books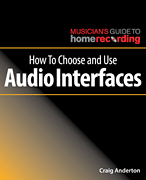 How to Choose and Use
Audio Interfaces
Musician's Guide to Home Recording Series
Along with a computer, an audio interface provides the all-important hardware foundation for computer-based recording. This book by Craig Anderton helps musicians choose, apply, and get the maximum performance from all types of audio interfaces.
---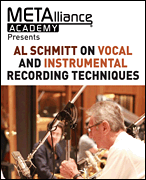 Al Schmitt on Vocal and Instrumental Recording Techniques
from METAlliance Academy
Legendary producer and engineer Al Schmitt takes you into the studio and shares his process of selecting a microphone and shows how to get the best sounds. Considerations such as song style, instrumentation, and the recording space itself are taken into account when making mic choices and determining the best placement for each. Schmitt demonstrates how to achieve the best sounds for a number of instruments - including drums, bass, piano, guitars, organs, and horns - across many genres of music.
00234017
- $24.99

Specials for August & Labor Day
Enjoy temporary price reductions on the items below. Expires 8/31/18.
00214966 - iRig Keys IO 25
-
$199.99
now $169.99 plus free travel bag
00214965 - iRig Keys IO 49
-
$299.99
now $249.99 plus free travel bag
From August 31 through September 7, 2018, enjoy price reductions on:
00128344
-
iRig Keys
- MSRP $129.99 - MAP
$99.99
$69.99 promo price
00153170
-
iRig Keys Mini
-
$79.99
$49.99 promo price
00123353
-
iRig Keys Pro
-
$149.99
$99.99 promo price
00275361
-
iRig Stomp I/O
-
$299.99
$199.99 promo price
---

Get a FREE StudioLive AR Bag
Purchase a StudioLive AR8, AR12 or AR16

through September 30, 2018

and get a FREE StudioLive AR Bag after submitting the mail-in form.
00193866
-
StudioLive AR8
- MSRP $499.95 - MAP $399.95
00193867
-
StudioLive AR12
- MSRP $599.95 - MAP $499.95
00193868
-
StudioLive AR16
- MSRP $699.95 - MAP $599.95


Ask Your Sales Rep About Our Current Specials

!
Sales restrictions to some countries may apply. All prices listed in U.S. funds.
Reproduction in whole or in part without written consent of the publisher is prohibited.