Hal Leonard Music Technology Retailer Update /
February 2020
| | |
| --- | --- |
| Thanks for Visiting Us at NAMM! | |
We had great foot traffic at our booth at the NAMM show last month. Thanks for stopping by, placing orders, and helping to make NAMM 2020 a success!
2020 Catalog Now Available

Over 250 pages of music technology, gear & accessories products available from Hal Leonard are included in our new 2020 catalog.
2020 Manufacturers Line Card
See a summary of all the audio technology manufacturers for whom Hal Leonard distributes their products.
---
PreSonus Named
"Company to Watch"
Every year, a "Best in Show" panel names their winners at the winter NAMM show for the top products showcased that year in a variety of categories. PreSonus was named a "company to watch" this year.
---
Congratulations to
2020 TEC Award Winners!
Hal Leonard is proud to distribute products for the following winners of the 2020 TEC Awards:
Avid
Workstation Technology/Recording Winner
Line 6
HX Stomp - 00284678 - MSRP $839.99/MAP $649.99
Musical Instruments Amplification & Effects Winner
iZotope
Audio Education Technology Winner
---
Hal Leonard Named
"Partner of the Decade"
At the NAMM show, Hal Leonard was awarded by XChange Market for growing our Vault Digital Delivery Service business. We proudly accepted this award on behalf of our retailers who, together with Hal Leonard, have built a new channel that creates more sales and grows the software selling industry at the retail level. Get more details on the Virtual Music Software Vault here.
TASCAM Now Available from Hal Leonard

From the company that invented home recording, all TASCAM products are now available from Hal Leonard in the U.S. It's time to expand your product offering with TASCAM! Some of their top-selling products include:
00334299 -
DP-006
- MSRP $169.99/MAP $149.99
00334314 -
TH-07
- MSRP $149.99/MAP $99.99
Ask your sales rep for details on our special introductory offer
Pro Tools MTRX Studio

from Avid
Get the quality, flexibility, and creative efficiencies of Pro Tools MTRX, optimized for mid-size music and audio post production. Pro Tools MTRX Studio delivers high-quality I/O, extensive routing possibilities, and premium monitoring all in one audio interface. Declutter your studio by connecting all your gear to a single 1U device. Route any input to any output. Customize monitor profiles with integrated speaker tuning for any setup. And outfit sound design, sound editing, and smaller mix rooms for Dolby Atmos, enabling immersive mixing decisions to take place at any point in the post-production process.
---
Pro Tools HDX Thunderbolt 3 Chassis

from Avid
Bring the power of Pro Tools HDX to your desktop or studio rack with the Pro Tools HDX Thunderbolt 3 Chassis, built in partnership with Sonnet. The 1U rack-mountable chassis can house a single HDX PCIe card (not included) and Mac mini, providing portability an
d easy connection to the latest high-performance computers. Or get a ready-to-go HDX system in one easy bundle.
Other

Pro Tools HDX Bundles

:
00339644 - MTRX Studio Desktop System - $9999.00
00339645 - MTRX Studio Rackmount System - $9999.00
00339646 - Omni Desktop System - $7999.00
00339647 - Omni Rackmount System - $7999.00
---
Symphony Desktop

from Apogee
Symphony Desktop packs the legendary sound quality of Apogee's rack-mount Symphony I/O Mk II into an elegant and inspiring 10x14 audio interface that sits on your desk and fits in your bag. With Symphony Desktop, musicians and producers are empowered to record, overdub and mix with the music industry's most respected AD/DA converters and mic preamps.
It combines superior p
erformance with new features like mic preamp emulation, the Apogee Channel FX plugin and ultra low latency recording with hardware
DSP and Apogee native FX plugins
.
---
from IK Multimedia
iRig Pro Duo I/O makes capturing professional-quality recordings easier than ever. It works out of the box with all your devices, with included USB-C, USB and Lightning cables for iPhone, iPad, Android and Mac & PC.
Z-Tone DI is a premium active direct box packed with unique tone-shaping features. Whether you want more flexible routing on-stage or superior tone shaping in the studio, it borrows the input circuits from the Axe I/O interface.
Axe I/O Solo is a 2-in, 3-out USB audio interface that offers revolutionary guitar recording features in a compact form factor, with one PURE mic preamp and one instrument input. An active/passive pickup selector, PURE and JFET input channels, and Z-Tone variable impedance control let guitar and bass players shape their tone in unique ways.
---
from PreSonus
The Quantum 2626 takes advantage of the jaw-dropping speed of Thunderbolt 3 to achieve a barely-measurable round-trip latency of less than 1 ms. Superb high-definition digital conversion and 8 ultra-transparent analog XMAX mic preamps ensure your audio always sounds its best.
Record your audio through two pristine XMAX mic preamps and high-definition 24-bit, 192 kHz analog-to-digital converters with the ioStation 24c audio interface.
Q9U

from Samson
Achieve studio-quality audio for broadcasting, podcasting, streaming and recordings with the Q9U. Easily integrated into any professional or home recording studio, the Q9U features both an XLR output and USB-C connection with stunning 24-bit/96kHz resolution.
Direct Box
from Warm Audio
Every aspect of these direct boxes are designed for maximum sonic integrity, from the custom-wound CineMag USA transformer to the rugged metal knob and switches. You can expect warm, rich tone even after long cable runs, and the extruded aluminum enclosure ensures a long life span.
Intro video
00328980 -
Direct Box Active
- MSRP/MAP $199.00
00328981
-
Direct Box Passive
- MSRP/MAP $149.00
---
BUS-COMP
from Warm Audio
The BUS-COMP is an all-analog, 2 channel, stereo VCA compressor that will perform well on stereo mixes, drum mixes, drum overheads, acoustic guitars, keyboards, piano, orchestral instruments, voice-overs and an array of other sources. It is primarily designed for stereo use, but it can be used just as successfully on individual mono sources.
Getting Started Video
---
Microphone Demo Rack
from Warm Audio
Borrow the ultimate Warm Audio demo rack shown at right for your store! It's free to any dealer with a qualifying stock order. This is a great way for customers to hear the difference and experience the sound of Warm. Hal Leonard will ship and loan this rack to your store for at least 60 days, along with easy-to-follow, color-coded directions. Available on a first come, first serve basis. Contact your Hal Leonard sales rep and get this in your store as soon as possible!
---
from Cre8 Audio
This a moderately sized euro rack case is a great place to start when building a stylish, portable eurorack system. It offers a beefy 2A of cumulative current via its +12v -12v and +5v power rails.
This simple bundle of patch cables ideal for the eurorack enthusiast contains 3 pairs of patch cables of different lengths with 3.5mm mono/ts ends.
This programmable CV touchpad and sequencer can be used as a tactile control interface or an easy way of creating unique sequences. This dual unipolar control voltage generator boasts 16 touch-sensitive pads which can be set to two 12bit values ranging from 0V to 5V.
This chiptune-inspired eurorack synth module is a dual VCO and dual LFO module with each offering sine, triangle, saw, square and noise waveforms.

The NiftyBUNDLE includes all four of the items listed above, plus a NiftyCASE 15v 2.4A PSU and 2x Cre8audio "8" panel blanks.
---
ER2SE
The ER2SE delivers clear, accurate sound using high performance dynamic drivers.
It also features flat frequency response that will appeal to sound professionals and audiophiles alike.
WaveLab 10

from Steinberg
WaveLab is a complete mastering solution, with every tool that you will ever need to cover your workflow from start to finish.

New features of WaveLab version 10 include:
Reference Track (A/B Comparison) -
Video playback support -
Extended external effects support -
External editor support -
Undo/Redo History for Audio Editor -
Montage Inspector -
Audio Montage track list overhaul -
Live input audio stream recording. New feature tutorial videos
WaveLab Pro 10

00327515 - Retail Boxed Edition - MSRP $699.99/MAP $499.99
00327517 - Educational Edition - MSRP $699.99/MAP $279.99
WaveLab Elements 10

00327516 -

Retail Boxed Edition

- MSRP $130.99/MAP $99.99
---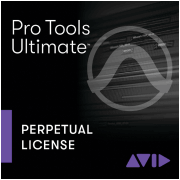 Pro Tools Ultimate Price Change

from Avid
The digital subscription price for Pro Tools Ultimate has now been reduced from $999 to just $799 when you order via the Virtual Music Software Vault!
First 50 Recording Techniques

You Should Know to Track Music
This one-of-a-kind collection of modern, easy-to-understand techniques for recording music in a variety of settings provides tools and information that set you well on your way to capturing high-quality sounds on par with those recorded by seasoned professionals.
Virtual Music Software Vault
Price Reductions
from iZotope
00288153 - Nectar 3 - MSRP/MAP $249.00 $149.00
00288166 - Nectar Elements 3 - MSRP/MAP $129.00 $49.00
00286509 - RX 7 Standard - MSRP/MAP $399.00 $299.00
00284481 - VocalSynth 2 - MSRP/MAP $199.00 $149.00
Ask Your Sales Rep About Our Current Specials

!
Sales restrictions to some countries may apply. All prices listed in U.S. funds.
Reproduction in whole or in part without written consent of the publisher is prohibited.