Hal Leonard Music Technology Retailer Update /
June 2018

The annual Summer NAMM show will take place on June 28-30 in Nashville, Tennessee. Hal Leonard looks forward to showcasing its latest releases, including its wide variety of software, recording and live sound products from top industry manufacturers. Ask your Hal Leonard sales rep for details on our show specials, events at the Hal Leonard booth #611 and more!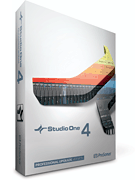 Studio One® 4
from PreSonus
Studio One 4 was designed with ease of use at its core. It seamlessly combines the time-tested and proven recording studio model with today's beat- and loop-oriented production process so you can bring musical ideas to sonic reality more quickly than ever before. An efficient, single-screen interface houses an unlimited number of tracks, intuitive editing tools, and advanced virtual instruments. Spend your precious time creating music instead of wondering what to click next. Studio One doesn't dictate how you work or what you work on.

Studio One 4 is a major update that combines the best of the traditional recording studio model with the modern methods of creating beat- and groove-oriented music. You truly can work better, faster. With Studio One 4, you create music on your terms: Create without boundaries, produce without limits.
00281449 - Professional Edition - MSRP $449.95/MAP $399.95
00281450 - Professional Upgrade - MSRP $199.95/MAP $149.95
00281448 - Artist Edition - MSRP $149.95/MAP $99.95
---
Dorico Pro (2.0) and Introducing Dorico Elements
from Steinberg
Dorico combines the finest engraving of the last millennium with the cutting-edge technology of the next. Dorico is easy enough for anyone to learn, yet has hundreds of advanced notations, features, options and sounds to satisfy the most demanding professionals. Fast, streamlined and effortless - Dorico feels so natural, you'll soon forget you're using software at all.
Dorico Pro
Retail Editions
00280811
- Boxed Edition - MSRP $739.99/
MAP $579.99
00280812
- Crossgrade Edition - MSRP $739.99/
MAP $299.99
Educational Editions

00280815
- Boxed Edition -
MSRP $739.99/MAP $349.99
00280816
- Crossgrade Edition -
MSRP $739.99/MAP $179.99
Dorico Elements
00280813 - Retail Boxed Edition - MSRP $130.99/MAP $99.99
00280817
- Educational Boxed Edition - MSRP $130.99/MAP $66.99
---
Europa VST Plug-In (by Reason)
from Propellerhead
The heart of Europa is its three waveform engines, where wavetable synthesis forms the backbone of three independent oscillato
rs that can be distorted over time and layered for truly powerful sounds.
Epic pads, aggressive biting basses, and everything in bet
ween - Europa is the modern synth capable of polished modern sounds.
00280063 - Available in June for only $99
(see special offer section below for details)

UR-RT2 & UR-RT4
USB Audio Interfaces from Steinberg
The premium UR-RT series provides high-speed USB 2.0 connectivity and comprises the UR-RT2 and UR-RT4 mobile interfaces with switchable Rupert Neve Designs input transformers.
Combined with the onboard, high-quality D-PRE preamps, the Rupert Neve Designs transformers deliver a musical, more expressive sound with rich harmonics, which is especially beneficial for vocals, acoustic guitar and other instruments with a versatile dynamic range.
00279832 - UR-RT2 - MSRP $449.99/MAP $349.99
00279833 - UR-RT4 - MSRP $749.99/MAP $599.99
---

Studio 1810 & 1824
USB 2.0 24-Bit 192 kHz Audio Interfaces from PreSonus
With flexible inputs, outputs, cue mix monitoring, and an onboard DSP monitor mixer that's integrated into both Studio One® Artist and UC Surface, the Studio 1810 & 1824 interfaces deliver superior audio and the features electronic music producers and DJs need. They operate at up to 192 kHz for ultra-high-definition mixing and recording. High-quality converters on every input and output provide 115 dB of dynamic range to capture complex musical harmonics smoothly and naturally with no audible distortion. XMAX Class A microphone preamps deliver incredibly high headroom, deep lows, smooth highs, and a rich overall sound.

SRK Pro Series
Universal Equipment Racks and Rack Accessories from Samson
The Samson SRK Pro 19" universal equipment racks
are constructed of commercial-grade cold rolled steel
with fully enclosed side panels, as well as adjustable
(4-position) front and rear rack rails that offer a highly
accommodating maximum depth of 24". The top and
side panels feature perforations for passive ventilation,
while the top and bottom panels include knockouts
for wiring accessibility.
Pro Series Racks

Plexi Rack Doors

Metal Rack Doors

Rack Shelves
New Book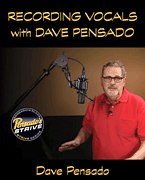 Recording Vocals
with Dave Pensado
Pensado's Strive Education Series
The
Strive
curriculum is the brainchild of online-television sensation
Pensado's Place
and Hal Leonard. It will feature authors who are considered best in class, relevant, and enormously committed to education and giving back.
Price Lists Online
Download the Most Recent MI Price Lists Anytime
A new page on the Dealer Access page under "Resources" called MI Price Lists now features price lists for Recording & Live Sound products available from Hal Leonard, updated every month.

Free Control with Element or Ensemble Purchase

Now through June 30th, when you buy an Element 46, 88 or Ensemble, you get a free Apogee Control (00214947 - a $195 value)! Hal Leonard can ship a free Control at the time of the dealer order or reimburse your stock if you give what you have now away.
00201962
-
Element 46 Thunderbolt I/O Box
- MSRP/MAP $895.00
00201963
-
Element 88 Thunderbolt I/O Box
- MSRP/MAP $1495.00
00231656
-
Ensemble Thunderbolt Interface
- MSRP/MAP $2495.00

Baby Bottle Bundle Pack

This special bundle pack (HL#
00278257
), available until June 29th, is a great deal! For just the price of Blue's
Baby Bottle
(HL#
00214949
), you'll get two add-ons for FREE! It includes the Baby Bottle, plus a
Quad Cable
(HL#
00754511
, retails for $49.99) and the
Pop Filter
(HL#
00754522
, retails for $69.99).

Get Europa for Only $99
Offer valid through June 30, 2018
Propellerhead will be offering a $50 introductory instant rebate for Europa by Reason. Europa (HL00280063) is only available as a download code via the Virtual Music Software Vault dealer program. The instant rebate is given automatically when purchased. Dealers in turn are automatically charged the reduced price during sales in June.


Ask Your Sales Rep About Our Current Specials

!
Sales restrictions to some countries may apply. All prices listed in U.S. funds.
Reproduction in whole or in part without written consent of the publisher is prohibited.