NOTE:
TASK
Workshops Offerings Temporarily Suspended
Due to concerns about the potential spread of the coronavirus, and because we care about the safety of the families we serve as well as our staff, TASK is suspending services in-person from now until April 6, 2020.
This means we will NOT be offering:
Workshops
IEP consultations
Assistive technology labs
AAC consultations
TECH Connection
We will also NOT be accepting walk-ins.
We realize that this may be an inconvenience, but we want to reassure you that we are still here to support you, and we will still be providing assistance and information over the telephone.
If you need an IEP consultation - or if you already have one scheduled - you can make an appointment with one of our Family Support Specialists to consult with you over the phone (you may need to send them copies of assessment results and other IEP documents by email).
Thank you for your understanding during this difficult time. As events change, we will be sure to keep you informed.
Major funding for TASK is provided by:
United States Department of Education, Office of Special Education Programs
California Department of Education
Orange County Social Services Agency
TASK's assistive technology program is supported in part by:
The Disability Communications Fund
In-kind contributions to TASK's TECH Center provided by:
Boardmaker,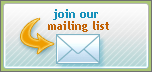 With everything going on with COVID 19, school and work closures, etc., I am sharing information that we have gathered and found to be useful.
Many vendors are giving free trial subscriptions for extended periods in order to help support families with assistive technology, online schooling and other resources.
Below you will find some that I hope will be helpful at this difficult time:
Coronavirus Communication Support Materials
Tobii Dynavox: To help educators, parents, and learners during this time of need, the Tobii Dynavox team has created and gathered free Coronavirus support materials.
Cough Drop AAC
has extended their 60-day trial to four months so AAC users can access their app and have uninterrupted communication. For more information,
visit their blog
.
James Stanfield Company
has a
video
that visually demonstrates the spread of germs. Warning: not for the faint of heart!
Workshops, Videos and Other Important Information Available online:
includes videos, podcasts, and e-packets on a wide variety of topics to help families caring for a loved one with special needs. We assembled them in one place to make it easier for you to find the resource you need, now. With the Parents Helping Parents E-Learning Library, you can gain knowledge of the complex educational, legal, social service and medical systems of care for your loved one of any age, any ability.
The videos and podcasts are sorted into categories to make it even easier for you to find what you need, now. Included is a group of curated videos and podcasts produced by other agencies and private parties. We have previewed them all and believe each offers excellent, accurate information on a wide variety of topics.
The Center for Technology and Disability
has some great videos and resources on all things assistive technology
. Although their funding sadly ended, they were kind enough to leave a legacy website up with all of these extremely useful resources.
Online Learning and Entertainment for the Kids


Khan Academy's
mission is to provide a free, world-class education to anyone, anywhere. They have thousands of subjects for all ages from kid to adult. There are apps available as well for iOS
and Android
.
The Unlikely Home School's Virtual Field Trips
article
lists 50 different places that you can visit, virtually. All you need is the internet! Places include the Empire State Building, Buckingham Palace, the Great Wall of China, many national parks, and much more. Some "field trips" use videos, others use Google Earth. Very interesting!
Boost student engagement and fact fluency with free multiplayer educational games, math games, language arts games, and more!
We will be sending out information
and resources that we think you will find helpful. Check out our Facebook page from time to time, as I will be posting resources there as well.
As always, if you have questions about assistive technology - or if you need specific suggestions for your kiddos or clients - feel free to email me at
LauraSM@taskca.org.
We are here to support you. Hang in there. We will all get through this!
Assistive Technology Program Manager