Texas
Adopt a
Greyhound
Society, Inc.
Spotted at Three Dog Bakery, Slayer using his charming, wile ways to get a bone and win some hearts. Will we soon find out that Slayer is actually the 4-legged Superman? Only superheroes are that photogenic and adorable.


Share your Greyhound Gossip!


TAGS would love to hear about your greyt adventures! Submit

your stories, pictures or updates

for TAGS Tales.

Greyhounds are creatures of habit.



More than 70% of children and 48% of adults confide in their dogs

.



Researchers have found that dogs, as well as humans, experience a runner's high.


Read more articles>>



Wish List:

Heartworm Medication
Frontline Plus
Monetary Donations & Gift Cards
Neosporin
Benadryl
Vet wrap
Pepcid AC


Rainbow Bridge


Remi: 2005 - July 6, 2013

By the edge of a woods, at the foot of a hill,

Is a lush, green meadow where time stands still.

Where the friends of man and woman do run,




Avoid a nervous greyt-down during severe weather and be prepared. Simple planning and forethought can decrease stress in the event of evacuation or disaster.
Need an excuse to eat tacos? Fuzzy's Tacos in Farmers Branch will donate to 10% of what you spend to TAGS...today, Aug. 1, only!
Bring your family, coworkers, friends and dates to chow down on tacos in Farmers Branch...all for a greyt cause! Print the flyer and present it at purchase.
Print Flyer>>
The Simple Dog Project is helping homeless pets one bumper sticker at a time.
Buy a bumper sticker or magnet Aug. 1-Aug. 15, and the Simple Dog Project will donate $5 for every sticker or magnet sold when TAGS is selected at purchase. Simply select Texas Adopt a Greyhound Society from the drop-down menu when you add any bumper sticker or magnet in your shopping cart.
Decorate your bumper (and fridge!) >>
Adopted Greys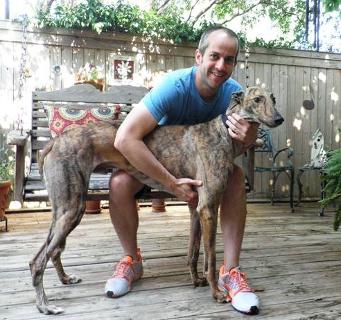 Events & Volunteer Opportunities

Texas Adopt a Greyhound Society, Inc.
PO Box 703782, Dallas, TX 75370-3782
214.368.TAGS(8247) / tagsintx@gmail.com / www.tagsintx.org