Dicamba Online Training Approved
An online option was approved this week to meet the auxin (dicamba) applicator training requirement.
Links to the online training modules for Xtendimax, Engenia, and Fexapan can be found at:
Completing an online training option from any of the providers will meet the dicamba training requirement for licensed applicators. Contacts for questions about the training can be found at the link above.
4R Summit Registration Now Open!
Registration is now open for the 4R Summit, which will be held June 11-12, 2018, at the Embassy Suites in downtown Des Moines, Iowa. The Summit provides opportunities to learn specific details about the 4Rs, implementation on the farm, and how stakeholders across the country are enhancing their adoption across watersheds.


The Iowa location will give attendees the opportunity to hear about efforts in the state from the Iowa Department of Agriculture, Agribusiness Association of Iowa, Iowa Corn Growers, among others.
Register Now!
AgState Discusses Rural Development Challenges in Iowa
Rural Development activities took center stage at the AgSTATE meeting last week in Des Moines. The meeting was hosted by the Iowa Pork Producer's Association. AAI Past Chair Dave Tierney and CEO Joel Brinkmeyer attended the meeting which also drew representatives from nine other commodity and farm organizations, Iowa State University representatives, and Secretary of Agriculture Mike Naig.
The focus on Rural Development activities included discussion of successes and challenges for agribusinesses and producers. One of the primary concerns expressed by agribusiness is the ability to hire qualified local talent for numerous roles, particularly applicators and truck drivers. With a potential changing environment in rural communities, changes may need to be made to incorporate a workforce with different backgrounds, and communities need support and expertise from a number of agencies and specialized organizations.
Related to Rural Development, presentations were provided by Tom Dorr, former USDA Undersecretary of Rural Economic Development, Steve Schulz, President of Northern Iowa Community College, and John Lawrence, Vice President of ISU Extension and Outreach. The Ag Labor Task Force also gave a report.
The meeting ended with updates on Ag Trade issues and potential changes and timelines for the Farm Bill.
AgSTATE meets quarterly and includes 12 ag industry organizations, typically represented by CEO's and organizational leadership.
Safe & Sound Online Training Management Now Available
The Asmark Safe & Sound Online Training Management tool is ideal for organizations seeking a comprehensive training solution. The platform incorporates advanced technologies to help you manage your employee training from start to finish, simplifying and streamlining the process.
View proposal and other info on Safe & Sound
online
.
INREC Receives Updates on Progress Measurement, New Tech
The Iowa Nutrient Research and Education Council (INREC) held their quarterly meeting at the Agribusiness Association offices last week. The INREC board received updates on projects being funded by the organization, welcomed new board members, and elected officers for the coming year.
INREC officers are - Chair Dave Coppess, Heartland CO-OP, representing fertilizer retailers; Vice Chair Craig Hill, Iowa Farm Bureau Federation; Treasurer Dave Struthers, Iowa Pork Producers Association, representing livestock producers; and Secretary Roger Zylstra, Iowa Corn, representing Iowa corn producers. The board also welcomed new member John Weber, a farmer who represents soybean producers in the state, and Zylstra who recently took over the corn producer seat.
The board received updates on the Progress Measurement Assessment Survey from the INREC liaisons, and an update on a management practices mapping project being funded through INREC. Dr. Michael Castellano, Iowa State University Department of Agronomy, shared information about EnGeniousAg, a venture he is part of that is developing an inexpensive instant read nitrate sensor for in season stalk tests, soil samples, and water.
INREC is a private nonprofit organization formed of members representing all facets of agriculture industry. The three core missions of INREC are measuring and demonstrating environmental progress, fostering innovation and development of new technologies, and enhancing crop advisor and ag retailer roles as "change agents" working with Iowa farmers to achieve environmental goals.
Save these Dates! 2018 Summer Golf Tournament Dates and Locations
Our golf tournaments are a great way to network and grow your connections in the agribusiness community.
We host four golf tournaments in the state of Iowa, two in July, one in August, and one in September. Save these dates!
July 24 | Fox Ridge Golf Course - Dike
July 25 | Emerald Hills Golf Course - Arnolds Park
August 9 | The Legacy Golf Club - Des Moines
September 13 | TBD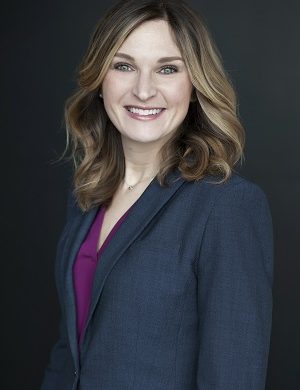 Iowa Secretary of Agriculture Mike Naig announced Julie Kenney will be the new Deputy Secretary for the Iowa Department of Agriculture.
Kenney has been active in the agribusiness industry for 15 years, in marketing and communications, for private industry, agriculture associations, and checkoff programs.
She and her family also own and operate a corn and soybean farm in Story County.
Kenney says it's an honor to serve as Deputy Secretary, "I look forward to working with Secretary Naig and the team at the Department. The Department plays an important role in protecting consumers, improving our natural resources and promoting Iowa agriculture."
Read More
Related Articles:
Ag Partnerships Continue to Demonstrate Water Quality Momentum

by: IDALS
The Iowa Pork Producers Association (IPPA) is partnering with the Iowa Department of Agriculture and Land Stewardship (IDALS) to offer additional cost share dollars to pig farmers installing new nutrient loss reduction technologies.
Through this program, IPPA will provide up to $25,000, throughout the next year, to offset up to 50 percent of costs for pig farmers to install saturated buffers or bioreactors on their farm land. Sites will be selected based on greatest opportunity for nitrate reduction and be geographically dispersed throughout the state to aid in education and demonstration opportunities.
Read More
Grassley Hopes Trade Tensions Between U.S., China Diffuse
by: KMALand
Iowa Senator Chuck Grassley is hoping trade relations between the U.S. and China will smooth out as both countries hurl tariffs at each other.
Stock markets tumbled Wednesday morning in New York on overnight news that China had announced its latest round of tariffs, aimed at nearly $50 billion in annual imports from the U.S. including soybeans and cars. The tariffs are the latest in the recent trade spat between the Trump Administration and the country's largest trading partner. Grassley says there is little Congress can do to ease tensions, as the tariffs come directly from the White House.
Read More
Related Articles
Loss of Foreign Workers Damaging to America's Pig Farmers
by: National Hog Farmer
Every year more jobs are available on American pig farms, however, finding people to fill them is growing challenge. E
mployment in the swine industry grew three times faster than employment in all U.S. industries. Attracting and maintaining employees is a serious problem for the U.S. pork business.
Given a tight labor market, particularly in rural areas, the loss of foreign-born workers would lead to a 3.4-5.5% drop in agricultural jobs, according to a study commissioned by the National Pork Producers Council.
Read More
District 25 State Senate Candidates
by: Grundy Register
The expansive, mostly rural areas of Butler, Grundy, Hardin and Story Counties that comprise state senate district 25 will move into the spotlight next Tuesday as a special election to fill a seat vacated by former Majority Leader Bill Dix could set the tone for November and play a crucial role in determining the balance of power in Des Moines.
Two women with impressive resumes will be on the ballot.
The winner will serve the remainder of Dix's term and presumably run again in six months for a chance at a full four years.
Read More
Research Proves Saturated Buffers Reduce Nutrient Loading
by: Wallaces Farmer
Research proves saturated buffers remove nutrients from tile drainage water.
The Agricultural Drainage Management Coalition member companies and Dan Jaynes with the National Laboratory for Agriculture and the Environment collaborated to quantify the effectiveness of installing saturated buffers on those enrolled in the conservation reserve program to reduce nutrient loading from tile drainage waters. Read More
Strategic Partners Bring Service and Savings to AAI Members

Dicamba/auxin training sessions can be found at:
Upcoming Events
& Meeting
AAI Executive Committee Meeting
10:00 AM
April 10
AAI Board Room
AAI Board Meeting
10:00 AM
April 17
AAI Board Room
Agribusiness Showcase & Conference Committee Meeting
10:00 AM
May 8
AAI Board Room
Office Closures
May 28
Memorial Day Monday
Summer Hours Begin
(M-Th 8-4:30 PM; F 8-12 PM)
July 4
Independence Day
AAI Golf Tournament #1
Co-host: AGP
11:00 AM
July 24
Fox Ridge Golf Course
Dike, IA
AAI Golf Tournament #2
Co-host: AGP

11:00 AM
July 25
Emerald Hills Golf Course
Arnolds Park, IA
AAI Golf Tournament #3

Co-host: USA
Shotgun Start: 10:00 AM

August 9
Agribusiness Showcase & Conference Summer Workshop
Office Closures
September 3
Labor Day Monday
Summer Hours End
WATCH THE AGRIBUSINESS REPORT