LetsGo2PuntaGorda Newsletter
November! Wow! Happy Thanksgiving to all - what a great holiday - a time to relax with friends and family before the craziness to come! As you may know, Realtors rely on repeat clients and referrals to build their business. That's why we work so hard to provide the best possible service, information and advice. I want my clients to feel comfortable relying on me for their real estate needs, and recommending my services to their friends and colleagues. So when you need advice or recommendations from someone who is well connected to the local "home industry", give us a call!
Funny Holiday Days in November? How about Housewife's Day on the 15th, and National Cashew Day on the 23rd! And of course - the all important Veterans Day - a special thanks to all of you!
RE/MAX "Platinum" Club - 2015, 2014, 2013
RE/MAX "100%" Club - 2012
RE/MAX "Executive Club" - 2011
Direct - 941-676-1033
Cell - 941-347-8782

This Month's Facebook Drawing Winner
Congratulations to Kristin Burkey,
the winner of November's Facebook drawing!
on Facebook and automatically be entered for a chance to win a $25 American Express Gift Card during the month of December!
**Please note: We've had problems contacting our winners. Please provide your contact information via email to
Latest PGI Civic Association News
The Punta Gorda Isles Civic Association is a great organization and if you're new to the area, it provides a lot of valuable information about how to become more involved in the community.
You can view a copy of the latest PGICA Commentator here
- a monthly publication where you can find information about our area and the multitude of community activities available to you.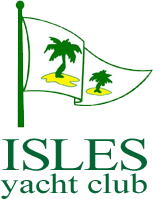 The Isles Yacht Club
The Isles Yacht Club offers a variety of activities and amenities for boaters and non-boaters alike. Membership offers social opportunities, 4 professionally maintained, lit Har-Tru tennis courts, 7 different card and board games, exercise classes, billiards, cruising & kayaking, biking, bocce, a 24-hour state-of-the-art fitness center, award winning dining, golf reciprocity, and much more! There is truly something for everyone!

T
hanksgiving

Decor Ideas to Inspire
Once you have your occasion-worthy Thanksgiving menu and your splurge-worthy desserts set, plan a spectacular Thanksgiving table to coordinate with your fabulous menu.



Natural Elements
Bundle together key elements of fall's bounty and use them as an organic centerpiece on your dining room table.



Well-Placed Pumpkin
Here's what to do with your leftover, un-carved pumpkins from Halloween: insert them into a wide-brimmed container, line with moss, and use as a seasonal centerpiece.
Creative Kids' Table
Around a Thanksgiving table, bored kids can be disastrous. Keep them entertained with white paper tablecloths and pencils.



Practical Plates
Collect china with intricate turkeys, and display them on the wall leading up to Thanksgiving, for a practical cottage décor that doubles as dishes for your Thanksgiving gathering.
Rustic Revival
Embrace your homes rustic feel. Instead of dressing up your rooms in curtains and cloths, use wooden furniture (in all finishes) to bring a warm, homey vibe.

Tiny Table Toppers
If a centerpiece that blocks conversation is your pet peeve, replace the bulky arrangement with miniature arrangements of your favorite fall flowers.

Source:
Missed Our Newsletter Last Month?
Click here
to read it now.