In This Issue... (Quick Links)
7/28: Sarah Beimers
7/28: William Beimers
July Counters
Leota Goodney
Ed Langerak
Worship This Sunday
The prophetic saga continues...
This week, we'll be reading a similar set of stories from the Hebrew Bible (2 Kings 4:38-44) and the New Testament (John 6:1-14, the well-known "loaves and fishes"). The texts, in which Elisha and Jesus miraculously feed hungry people, deal with themes of scarcity and abundance. We'll consider how we bring good things into our bodies and into our lives. And speaking of good things, we'll also be celebrating the baptism of Lorelei Peterson!
See you Sunday!
Abby
Pilgrim Point Family Camp Report
Over 60 First Church members and friends traveled to Alexandria, MN, last weekend for a weekend of renewal, worship, visioning, community, and just plain fun. One of this year's highlights included the large number of kids who played, prayed, and worked with great enthusiasm! Many thanks to everyone who participated, to camp directors Gigi Nauer and Robin Raudabaugh for helping us practice "radical hospitality," and to Phil Kasten for his organizing efforts. To see many great pictures of the weekend, "like" us on Facebook!
Mission Trip Report
As many of you know, this year's intergenerational mission trip took us a bit by surprise. After our original plan fell through, we scrambled to find a meaningful project in a short amount of time. Fortunately, Pilgrim Point took us in last minute and put us to work! We got to Alexandria on a Wednesday afternoon and, as one of our youth put it, "We started working right away--I didn't expect that." Within hours of our arrival, we built an animal enclosure/garden that many of you saw at Northfield's church retreat the following weekend. It quickly became home to goats, sheep, chickens, and rabbits. We also built garden beds, moved huge amounts of dirt to fill them up, gave a fresh coat of green paint to the screen doors on several cabins, and picked up litter from all over the camp grounds. We also ensured the kids (and adults) had plenty of time to swim, kayak, paddleboat, and just hang out in the beautiful weather. Camp co-directors Gigi and Robin expressed that they were impressed with our group's maturity and energy.
Participants included: Nicktae Haslett-Marroquin, Caitlin Kelley, Henry Beimers, Will Beimers, Marcus Moad, Christoph Hodel, Alex Battiste (youth); and Dan Kelley, Jan Shoger, Nancy Johnson-Maloney, and Abby Henderson (adults).
Catch a Classic - "The Music Man"
The Northfield Arts Guild's production of "The Music Man" opens this weekend and runs through August 11! It's directed by our own Rachel Haider and includes many familiar First UCC faces. Click here for show and ticket info!
Minnesota Conference Leadership Transition Updates
It has been a time of transition in the UCC Minnesota Conference. We said goodbye to former Conference Minister Karen Smith Sellers. (Read her farewell sermon from annual meeting here.) We called Rev. Shari Prestemon into that role. Rev. Prestemon is well-regarded in the wider United Church of Christ for her leadership at the Back Bay Mission in Biloxi, Mississippi. Read more about her here.
In addition, this week we say goodbye to one of our Associate Conference Ministers, the Rev. Elena Larssen. She and her husband, the Rev. Mark Pettis, have been called to serve congregations in California. Elena served as Conference liaison for many congregations throughout Minnesota, including this one. The Rev. Dr. Anita Bradshaw will serve as Interim Associate Conference Minister starting August 5.
We are saddened to see these great leaders go, but we are thankful for all they have done and excited for the future ahead of us in Minnesota!
Q2 Giving Statements Sent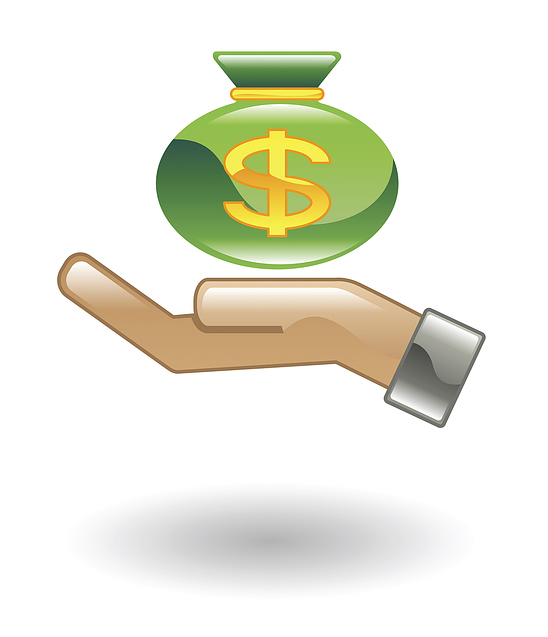 Giving statements for the timeframe 1/1/13-6/30/13 have been sent. If the church has an email address on file for you, it has been emailed to you. If not, it has been mailed to you. Please check the statement carefully and report any discrepancies to the bookkeeper, Andrea Pegram, at
andreapegram@firstucc.org
or 507-645-7532.
***As you consider your gifts for the remainder of the calendar year, please remember to alert the bookkeeper to any checks you send to the church via third party institutions, as often times those checks to not indicate the donor.***
Thank you for your continuing generosity and support of our congregation and its missions!
Northfield Noontime Organ Recitals
Northfield Noontime Orga
n Recitals continue their seventh season this summer, concluding on August 14.
All recitals will be held on Wednesdays from 12:15 to 12:45 p. m. with the following schedule:
Wed. July 31: Rosalie Alcoser (Organist & Choir Director, St. Luke's Episcopal Church, Rochester, MN)
First United Church of Christ, 300 Union St.
Wed. August 7: Bob Henstein (Organist at Northfield United Methodist Church), United Methodist Church, 1401 S. Maple St.
Wed. August 14: Katie Burk (Organ Performance & Music Education St. Olaf Graduate 2013), Boe Memorial Chapel, St. Olaf College
Some recitals will include a free-will offering to defray publicity expenses.
For more information, contact Richard Collman at 507-645-1357 or email him at
rkcollman@msn.com
.
First UCC to host Vintage Band Festival Concerts
The Vintage Band Festival is an exciting 4-day international music event taking place August 1-4, 2013, celebrating the music and the instruments of past eras. First UCC will be the venue for two concerts on Friday, August 2nd - the Dolce Wind Quintet at 1:00 pm, and Mark Ponzo and the Cornet Family at 2:00 pm. On Sunday, August 4th, the Copper Street Brass Quintet will perform during our normal worship service. For a complete schedule or more information, visit the Vintage Band Festival
website
.
Register Today for Vacation Bible School
First UCC is joining with Bethel, St. Peter's, Emmaus, Rejoice and St. John's, in welcoming back the Good Earth Village On the Road Vacation Bible School program to Northfield. VBS will run August 4-8, and will be held at Bethel this year. GEV On the Road is a 5 day program for children who have completed Kindergarten through 4
th
grade. It brings the fun of camp to the camper and provides a great, Christ-centered week filled with games, worship, crafts, Bible study and singing.
The week begins on Sunday the 4th with a 1 1/2 - 2 hour welcome. This time will include worship led by the GEV staff, registration and games. Everyone - campers, parents, siblings, neighbors, grandparents - is invited to join as the week is kicked off. Monday-Thursday the program runs from 8:00am to 5:00pm. Campers can be dropped off anytime between 8:00-9:00am and picked up between 4:00-5:00pm. The main programming for the day happens between 9:00 and 4:00.
Registration for GEV On the Road is done through Good Earth Village . Campers can register by completing an online form or downloading and printing the form at
www.GoodEarthVillage.org
. Once on the main site, click on SUMMER CAMP, and then GEV ON THE ROAD, and scroll down until you find the link for the registration. Questions? Contact Good Earth Village at
info@GoodEarthVillage.org or
507-346-2494
. All Campers must pre-register and space is limited, so please be sure to register as early as possible to insure your spot!
A closing program, open to anyone, will take place beginning at 4:00 pm on Thursday. This is a chance for the campers to share what they did and learned during their time at GEV On the Road! Cost for this program is $65 / camper.
Pastor Abby and Pastor Todd accepted to the UCC's Next Generation Leadership Initiative
Pastor Abby and Todd are excited to report that they have both been accepted into the UCC's Next Generation Leadership Initiative. Pastor Todd will begin in January of 2014 and Pastor Abby will begin in January of 2015. Below are some highlights of the program.
The NGLI: Target 2030 program consists of:

An initial, four-year core educational program that engages participants in transformational leadership skill and gift development:
o Year One focus: Family Systems Theory, with an emphasis on how it applies to differentiated leadership within local church settings
o Year Two focus: Adaptive Leadership, with an emphasis on the changing context of pastoral leadership and its implication for the practice of the art of leadership
o Year Three focus: Personal Leadership Styles, Communication Systems, and Team Building, with an emphasis on invigorating the leader/group dynamic for congregational health
o Year Four focus: Natural Church Development, with an emphasis on applying transformational leadership qualities via the eight characteristics of a missional church
An additional six years of advanced continuing education:

o These years will begin with a time of intentional assessment and evaluation that will lead to the creation of learning goals and a plan of action that will further develop the participant's skills and gifts for transformational leadership.

Participation in two United Church of Christ General Synods, two concentrated learning visits in a congregational setting, occasional webinars, and tools to participate in an ongoing peer support network will also be a part of the NGLI program.
SSR News...


Thank You...
... for your collection and contribution of 70 pounds of food for the Community Action Center food shelf for May, 2013. Because of your generous partnership, CAC can make the promise that "no one goes hungry in Northfield," and no one need even face the insecurity of their next meal. ~ Jim Blaha, CAC Executive Director

St. Olaf Friendship Family Program
Dear members of First United Church of Christ congregation,
I invite you and your family to be a part of the Friendship Family program at St. Olaf College.
This cross-cultural exchange program connects St. Olaf international students and families in the St. Olaf and Northfield communities to share friendship and culture. Being a friendship family for an international student can take many different forms, depending on the interests and availability of the student and family. Students and families generally get together several times during the year.
Here are some activities friendship families might do with their international student:
sharing a meal in your home and giving a student a glimpse of life outside of St. Olaf
accompanying a student to a sporting event, play or concert at St. Olaf or elsewhere in Northfield
taking a student to a coffee shop or Farmer's Market downtown
biking, hiking, skiing, sledding, fishing, camping, canoeing, or apple picking together
giving a student the opportunity to share his/her cooking with you

attending special, culturally significant, events like family gatherings, weddings, graduations, and holiday celebrations
You can find more information about the Friendship Family program here. Also check the "For Families" link in the gray bar on the left.
If you would like to become a friendship family, please complete the St. Olaf Friendship Family Information Form here, by July 31 if possible. This provides me with information about your family and your preferences in a student so I can make the best possible match.
We have 65 new international students starting in the fall, so we are actively looking for new families. Please contact me at middeldo@stolaf.edu if you have any questions.
Kind regards,
Lori Middeldorp
St. Olaf College Friendship Family Coordinator
First UCC
300 Union Street
Northfield, MN 55057
507-645-7532
Visit our website:
www.uccmn.org
(Minnesota Conference of the United Church of Christ website)