Was this forwarded to you?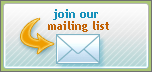 Consulting Services
IT Strategy
Enterprise Architecture Roadmap
Business Process Modeling & Analysis
Enterprise Software Selection
IT Innovation Briefings
IT Due Diligence
Executive IT Seminars
Cloud Computing
Security Maturity
Software Process
Knowledge Strategy
Technical Communities
Knowledge Capture
Taxonomy development
Enterprise Social Media
Contact Us:
Forward this newsletter to colleagues and friends: use the "forward email" link below at left, rather than "Forward" in your email software, to preserve your privacy, give the recipient more options (their own unsubscribe link, etc.) and to give us better click-through data from ConstantContact. Thanks!
Centennial Issue

It was not quite clear, when we started The KIT, that we would maintain the initial semi-monthly pace. We even said so at the top of Issue No. 2, And yet here we are, at the end of 50 months of regular publication, on the 1st and 15th (or the first week day after those dates), of news and reflections on information and knowledge management.

Don't forget to use the link shown at the bottom to forward this to colleagues, and to reply with feedback, suggestions, or with comments (let us know if we can publish them). Thanks!

KM Course in Calgary


There is still time to sign up for the 4-day course on Knowledge Management taught by Claude Baudoin in Calgary, August 26-29. The course is part of the catalog of Schlumberger's Network for Excellence in Training (NExT) division.

The course agenda includes the current convergence of knowledge management, electronic collaboration, and social networking as applied in the enterprise context, as well as methods and tools that address the "big crew change" in the Oil & Gas industry (i.e., how to retain the knowledge of retiring employees).
LinkedIn, the Serious Network


LinkedIn has sometimes been called "the Facebook for grown-ups" or "the professional equivalent of Facebook." The comparison clearly shows that Facebook is the predominant reference, but it still confirms the preeminence of LinkedIn in the business world.

A new Slideshare presentation by FaberNovel calls LinkedIn "the serious network." While the tone is rather uncritical and the presentation sounds like it was written by LinkedIn Marketing, not by an independent author, it provides lots of interesting and useful data about adoption rates, including variations across countries, and use cases for corporate use of the network.
Cisco's Move Into Virtualization


Cisco's purchase of Composite Software makes it a player in the virtualization game, a move about which our Cutter Consortium colleague Curt Hall reflected in this E-Mail Advisor. In addition to Curt's arguments, one may also see this as a response to other players, notably Dell, moving onto Cisco's turf with their work on software-defined networking (SDN), mentioned in Issue 94 of The KIT.

If you are not a Cutter client and would like to read Curt's complete opinion, please let us know.
Through a PRISM, Darkly...

In the latest issue of Vince Polley's Miscellaneous IT-Related Legal News, half of the articles are related to government surveillance of its citizens' electronic communications, which should not be surprising given the continuing uproar about the U.S. National Security Agency's PRISM data collection program (although, for good measure, there is one article about Spain, and it should be noted that a similar mini-Datagate is going on in France). This makes for interesting reading, even if you are not a lawyer, as is usually the case with MIRLN contents.
Seen Recently...


"Shipping first time code is like going into debt. A little debt speeds development so long as it is paid back promptly with a rewrite... Every minute spent on not-quite-right code counts as interest."

-- Ward Cunningham, at OOPSLA '92, introducing the concept
of Technical Debt, finally widely recognized 20 years later