Was this forwarded to you?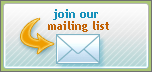 Consulting Services
IT Strategy
Enterprise Architecture Roadmap
Business Process Modeling & Analysis
Enterprise Software Selection
IT Innovation Briefings
IT Due Diligence
Executive IT Seminars
Cloud Computing
Security Maturity
Software Process
Knowledge Strategy
Technical Communities
Knowledge Capture
Taxonomy development
Enterprise Social Media
Contact Us:
Forward this newsletter to colleagues and friends: use the "forward email" link below at left, rather than "Forward" in your email software, to preserve your privacy, give the recipient more options (their own unsubscribe link, etc.) and to give us better click-through data from ConstantContact. Thanks!
Cybersecurity for Lawyers

The American Bar Association just published a book co-edited by Vince Polley, who is frequently mentioned here for his interesting Miscellaneous IT-Related Legal News. "The ABA Cybersecurity Handbook: A Resource for Attorneys, Law Firms, and Business Professionals" is available here for $59.95. The book covers:

E-Commerce & Cyberspace Law
Ethics & Professional Responsibility
Law Practice Management
National Security Law
Technology Law
Last Reminder: KM Course in Calgary

There is still time to enroll in Claude Baudoin's four-day course on Knowledge Management in Calgary on August 26-29. See the program and the registration link here.
Practical Guide to Cloud Migration

The "Practical Guide Working Group" of the Cloud Standards Customer Council (CSCC) continues to work on successive white papers related to cloud adoption. We have started writing a guide on "Migrating Applications to the Cloud," to be published later this year. If you have an interest and knowledge in this topic (with a focus, for now, on IaaS and PaaS, not SaaS), please contact us. We hold short Web conferences every two weeks, Wednesdays at 11:00 a.m. Eastern US time, and use an Igloo collaboration space to jointly author the guides. Membership in the CSCC is free.

Media Monitoring Evolves

We've got a long way from scissors and glue, which were the key tools of media monitoring until twenty-odd years ago. That's why the vendors were called "newspaper clipping services." Today, the number of print media without a Web version is small (but not zero). In addition to professionally edited Web editions of newspapers, magazines and journals, millions of blogs and over 500 million tweets a day can spread rumors and damaging news about a company or technology.

Governments gather traffic about everything and everyone, but many companies do something similar, if less spooky: they use specialized vendors to perform "sentiment analysis" and activate their p.r. machine when news appears about them, especially if it is negative, or to capitalize on bad news about their competitors. If you want to learn more about this industry, please contact us.

The Latest Tricks on LinkedIn

Social media are of course wonderful territory for spammers and scammers. The latest recurring tricks on LinkedIn seem to be:

One person posts an ad for a "get rich quick" scheme, usually having to do with filling surveys for money, or claim that their job database contains offers that pay "$60K to $500K." An accomplice "likes" the post and says "please send me more information, and let me know where I can send my resume" to make the offer seem more legitimate. Never ever click on those offers.
Someone wants to become part of the group you manage, but they don't qualify. As soon as they get rejected, they ask to become your friend/connection. Conclusion: they want a job badly, or they want to sell something, and in either case you are probably uninterested or unable to help. Reject the request.
Seen Recently...


We award our prize for the most content-free mission statement of the month to this:

"M*** L******** Group brings expert, industry- and organization-specific information technology solutions to help your business achieve maximum efficiency by enhancing your existing systems using the cost effective solutions available."