Was this forwarded to you?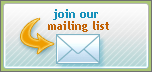 Consulting Services
IT Strategy
Enterprise Architecture Roadmap
Business Process Modeling & Analysis
Enterprise Software Selection
IT Innovation Briefings
IT Due Diligence
Executive IT Seminars
Cloud Computing
Security Maturity
Software Process
Knowledge Strategy
Technical Communities
Knowledge Capture
Taxonomy development
Enterprise Social Media
Contact Us:
Forward this newsletter to colleagues and friends: use the "forward email" link below at left, rather than "Forward" in your email software, to preserve your privacy, give the recipient more options (their own unsubscribe link, etc.) and to give us better click-through data from ConstantContact. Thanks!
Privacy Ups and Downs

Recent news has heightened our sensitivity about who can read our correspondence. We've been mostly talking about government surveillance in recent months, but the right of an employer to see what employees receive or send using its computing resources has always been an issue too. The growing use of smartphones may make it easier for people to avoid the issue, but it is still so easy to send a personal e-mail in the middle of one's work day that the problem will not go away completely for a while.

Europe has long been more protective of privacy than the rest of the world, but the pendulum may be swinging back toward the center. France's courts have just affirmed that content located on a work computer is (with some exceptions) searchable by an employer. The article on the Steptoe & Johnson LLP Web site was reported in the MIRLN newsletter.

Privacy in the Cloud

Speaking of privacy, we mentioned how cloud solutions impact it before, in the context of the work done by the Cloud Standards Customer Council. MIRLN also informs us that Paul Schwartz, Law Professor at Berkeley, wrote an article, "Information Privacy in the Cloud," in the University of Pennsylvania Law Review. In it, the author "

analyzes current shortcomings of information privacy law in the context of the cloud

" and makes some proposals.

Securing the "Internet of Things"

When the media isn't (aren't?) focused on Edward Snowden or the NSA, it is expanding its newly-found interest in cybersecurity by worrying that our cars, thermostats and pacemakers might be hacked. There is clearly a need to address the problem before a cyberterrorist (or a plain software bug) causes an electrical grid failure or a massive highway pileup (once we have self-driving cars). EE Times reports on an effort, led by the National Institute for Standards & Technology (NIST), to establish an "industrial Internet" standards consortium.

Is This All Greek to You?

In French, one says "it's all Chinese." But the concept is the same: languages written using different symbols are much harder to understand than those using our own sign systems, which allow us to recognize some words and read proper nouns. Translation web sites, like Google Translate, don't help much if you don't know how to input the foreign symbols. if you are trying to understand an electronic document, you can cut and paste from one window to another, but that doesn't work for a street sign. To solve this, CNet reports that Google has introduced a handwritten input capability: you can hand-draw the symbols you see (in one of 45 languages -- and yes, they include Greek and Chinese) on a tablet or smartphone, and ask for the translation.

MOOCs Get Serious

Until now, Massive Online Open Courses (MOOCs), such as those offered by Coursera, Udacity, or the Khan Academy, did not give students academic credit. Georgia Tech is planning to change that with a for-credit series of courses leading to their Master's Degree in Computer Science, at a fraction of the cost of the on-campus equivalent curriculum. This article in Slate analyzes the potential impact on the education market if for-credit MOOCs end up being not only cheaper, but also as valuable as traditional courses, which is bound to happen sooner or later.

Re-Read Recently...


"If storage is free but analysts' time is costly, then the cost-minimizing strategy it to record everything and sort it out later."

-- Princeton Computer Science Professor Edward Felten, in a
prescient blog post, "Twenty-First Century Wiretapping: Recording,"

dated May 9, 2006 and quoted in TIME's August 12, 2013 issue