Was this forwarded to you?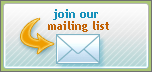 Consulting Services
IT Strategy
Enterprise Architecture Roadmap
Business Process Modeling & Analysis
Enterprise Software Selection
IT Innovation Briefings
IT Due Diligence
Executive IT Seminars
Cloud Computing
Security Maturity
Software Process
Knowledge Strategy
Technical Communities
Knowledge Capture
Taxonomy development
Enterprise Social Media
Contact Us:
Forward this newsletter to colleagues and friends: use the "forward email" link below at left, rather than "Forward" in your email software, to preserve your privacy, give the recipient more options (their own unsubscribe link, etc.) and to give us better click-through data from ConstantContact. Thanks!
"Why Today?" and Gmail Tabs

In case you hadn't reverse-engineered the scheduling algorithm, the KIT goes out on the 1st and 15th of the month, or the first workday following that date if it falls on a week-end or holiday, at 10:30 a.m. Central US Time. The first Monday in September, like May 1 in other countries, is the paradoxically called "Labor Day" in the US, and fell on Sep. 2 this year, so this KIT goes out on Sep. 3. Issue 104 will reach your mailbox on Sep. 16.

If you are a Gmail user, you know that the Web interface and the smartphone apps now have "tabs" that separate your inbox into three, called "Primary," "Social" and "Promotions." Google decides what messages go where. Don't miss the KIT in case it ends up in your Promotions! Move the message from Promotions to Primary, then confirm that you want this to happen to every message from the same e-mail address.

KM Course

The 4-day course on Knowledge Management, given in Calgary on Aug. 26-29, was very well received. The topics that generated the most interest were the one on creating an enterprise taxonomy, the guidance on creating Communities of Practice, the use of Web 2.0 tools (especially Wikis), the adoption of social media approaches inside the enterprise, and storytelling.

There is already talk of repeating the course in Calgary, and scheduling it in Houston. If you work in the Oil & Gas industry and are interested, please contact the NExT organization. If you are in another industry, contact us. We will be happy to discuss customizing the course scope, length and mode of delivery to your requirements.

Cutter Summit, Nov. 4-6, Boston

It's time to register for the next Cutter Summit. From the role of the CIO, to Agile approaches, to Business Intelligence and Big Data, top experts will provoke your thoughts and lead the debate. Register now to take advantage of special discount packages.

Technology vs. Trust

The report of a project by the U.S. Defense Advanced Research Projects Agency (DARPA) to create a "content cloud" that would use smartphones for distributed storage and field radios for data communication is interesting for two reasons. First, DARPA work ends up benefiting civilian life sooner or later (they developed the Internet in the first place, among other things). Second, after the revelations of generalized eavesdropping by the National Security Agency, who can believe that the technology in question will not have a backdoor allowing access by the government? The "breach of trust" that many people feel just occurred may have serious ramification on future technology transfer patterns.

Conversing with a Computer

Controlling a computer through the user's voice is a challenge that has been pursued for a long time, with very limited results so far. Starting a sentence with "Computer, ..." or, in the most recent instance, "Glass, ..." is just the tip of the iceberg of difficulties. This article explains what voice recognition capabilities Google is trying to add to all its products.

Please Share Your Toys

LEGO continues to develop its robotic pieces, but it is also "going social." It's hard to believe that LEGO Mindstorms are already 15 years old, but with the new version just launched, fans can now be part of a social community of like-minded people who will share and discuss their creations.

Seen Recently...


"Keep calm and code all night long. #GeekActivistSlogans"

-- Grady Booch, software design guru (@Grady_Booch)