Was this forwarded to you?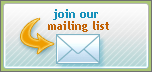 Consulting Services
IT Strategy
Enterprise Architecture Roadmap
Business Process Modeling & Analysis
Enterprise Software Selection
IT Innovation Briefings
IT Due Diligence
Executive IT Seminars
Cloud Computing
Security Maturity
Software Process
Knowledge Strategy
Technical Communities
Knowledge Capture
Taxonomy development
Enterprise Social Media
Contact Us:
Forward this newsletter to colleagues and friends: use the "forward email" link below at left, rather than "Forward" in your email software, to preserve your privacy, give the recipient more options (their own unsubscribe link, etc.) and to give us better click-through data from ConstantContact. Thanks!
Cutter Mexico Agile Conference 2013

Held in Mexico City on Sep. 4-6, the Agile Conference gathered about 80 participants for a series of workshops and keynote talks by Scott Ambler, Claude Baudoin and Hubert Smits. Scott had the lion's share of the work, with an introductory workshop on how to coordinate an agile organization, a talk on his "Disciplined Agile Delivery" approach, and an in-depth workshop on the same topic. Claude talked about examples of "Agile: Theory vs. Practice," and Hubert discussed "Scaling the Scrum Framework." Finally, composer Edgar Barroso presented a thought-provoking parallel between agile methods and interdisciplinary collaboration in the world of music.
If you want to learn more about what Cutter's Agile Practice can help you with, please contact us.

Collaborative MindMapping

Google Wave may rest in peace: while it is dead, its spirit lives in several other instances of real-time collaboration. The latest one is from MindMeister, which offers an app that can be added to a Google Hangout session in order for the participants to jointly create a mindmap.

Mindmaps are a proven technique which we use frequently to prepare for meetings, submit an initial list of ideas to a client, document a meeting, or create a draft taxonomy. But until now, it required a single author; the resulting map needed to be shared after the fact in its original format (there are free readers for the files created by the MindManager product) or as a PDF document, to collect feedback. Mindmeister adds the ability to support the initial brainstorming in a more interactive manner.

20/20 Hindsight

Steve Ballmer's announced departure from the Microsoft CEO job has generated what we variously call in the US "20/20 hindsight" or "Monday morning quarterbacking." Some of the analysis is easy retrospective criticism, while some is more serious and echoes questions that were actually raised at the time various decisions were made -- including technology decisions as well as business ones, especially acquisitions. This Slideshare presentation by The MotleyFool is one such analysis of how Microsoft fared, and sometimes erred, under Ballmer.

NSA Fallout: the Saga Continues

Revelations of the depth of the electronic communications monitoring secretly performed by the US National Security Agency (NSA) continue, with new ramifications.
Periodically, the methods used to generate encryption keys to provide confidentiality and authentication on the Internet become obsolete, either because the CPU power available to hackers increases, or because researchers find a flaw in the algorithm. It is up to the National Institute for Standards and Technology (NIST) to propose new methods. However, the latest proposed standard, which goes by the geeky name of "Dual EC DRBG," standing for "

Dual Elliptic Curve Deterministic Random Bit Generator

," contains a random number generator created by the NSA. According to documents leaked by the now famous Edward Snowden, the NSA inserted a "back door" into this algorithm in order to be able to decrypt messages encrypted using it. The issue, which has caused much consternation and backpedaling by NIST, was reported by the New York Times on Sep. 10; a more detailed analysis of the issue is given in the Wikipedia article on Dual EC DRBG.

MOOC Do-It-Yourself

Massive Online Open Courses (MOOCs) have become very popular and have been mentioned in the KIT before. Major universities are embracing the trend, at least at the pilot stage. But the authoring of a course is still a significant challenge.
This may change with MOOC.org, a Web site where individuals and organizations can create their own courses. It is a joint effort by Google and edX, which it itself a non-profit created jointly by Harvard and MIT.

Seen Recently...


"The map of researchers per million inhabitants looks the same as the map of the coffee consumption rate."

-- Michael Witbrock, of Cycorp, tweeting about