Was this forwarded to you?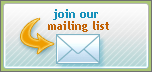 Consulting Services
IT Strategy
Enterprise Architecture Roadmap
Business Process Modeling & Analysis
Enterprise Software Selection
IT Innovation Briefings
IT Due Diligence
Executive IT Seminars
Cloud Computing
Security Maturity
Software Process
Knowledge Strategy
Technical Communities
Knowledge Capture
Taxonomy development
Enterprise Social Media
Contact Us:
+1 281 460 3595
Twitter: @cbaudoin
Forward this issue to colleagues and friends: use the "forward email" link below at left, rather than "Forward" in your email software, to preserve your privacy, give the recipient more options (their own unsubscribe link, etc.) and to give us better click-through data. Thanks!

Cloud Security Guide Revised, Webinar Tomorrow

The Cloud Standards Customer Council (CSCC) published a revised version of its guide entitled "Security for Cloud Computing: 10 Steps to Ensure Success." Claude Baudoin is one of the co-authors of this new version. Like all CSCC publications, this guide is available for free download.

The guide will be presented in a Webinar on March 17 at 11:00 a.m. Eastern US time (8:00 a.m. Pacific, 15:00 UK time, 16:00 in Continental Europe). Register here.

The CSCC is also preparing a revision of its guide on Cloud Service Agreements, and a new guide on Cloud Privacy in the Public Sector. The latter comes at a time when the Defense Advanced Research Project Agency (DARPA) has just announced a new project, code-named Brandeis after the famous jurist, to develop "revolutionary" privacy tools. Whether the public will ever again trust the U.S. Government to work to preserve our privacy rather than endanger it remains to be seen.

Luminoso Announces its Compass Product

Faithful readers of the KIT may remember that we mentioned Luminoso a few times, especially in issues No. 33 and 72. Originating with the "concept network" research of the MIT Media Lab, this startup company performs analyses of masses of textual information (found for example in tweets) without requiring a taxonomy of the domain as input.

Luminoso just launched a new product, Compass, which monitors in real time the social conversations about a given keyword or key phrase on Twitter, Facebook, Google+, and can incorporate more sources through the use of its APIs. The tool, which currently works in nine languages (but only one at a time) removes spam, duplicate messages, and profanity, and then classifies the messages by combining inputs that roughly mean the same thing (praise, criticism, etc.). The user sees a graphic interface that allows him or her to decide which conversations are relevant and to stop following others.

Typical use cases would be for a company to monitor what the "twittersphere" says about a product announcement it just made, or about its financial results. A news organization could monitor what people are posting after an important event. Politicians could observe how public opinion changes after a speech (or a letter to a foreign government, perhaps?). And so on. If you are at the South-by-Southwest Interactive conference in Austin this week, swing by their booth and have a chat!

Virtual Reality Uses

TechRepublic, the free technology watch newsletter that was owned by Gartner for a while, and is now part of CBS Interactive (a logical move since "free" and "Gartner" are rarely to be found in the same sentence) published a list of nine industries that make the most use of virtual reality. The list is not surprising considering what the technology does, and no clear distinction is drawn between virtual reality and augmented reality, which is more complex but has specific practical applications in the industrial world. Still, useful examples are given for each of the nine sectors: healthcare, entertainment, automotive, advertising, education, tourism, space, skilled trades, military/law enforcement.
The "Tooling Up" of Case Management

Case management, the discipline related to business processes whose workflow cannot be specified in advance because it is driven by external events, is seeing some maturing. We previously mentioned the appearance of the Case Management Model and Notation (CMMN) adopted by the Object Management Group. Now there are enough tools that support the concept to justify a Gartner report, with a "magic quadrant" comparing the positioning of 11 vendors: Appian, Eccentex, EMC, Hyland, IBM, K2, Kofax, MicroPact, Newgen Software, OpenText, and Pegasystems.

While Gartner reports are usually reserved for their subscribers and expensive to obtain on a one-off basis (see earlier remark in this issue), the highly rated vendors in this report are all too happy to offer the report for download, provided you leave them your name and contact information. Here is one such link.

Seen Recently...

"Everybody gets so much information all day long that they lose their common sense."

-- Gertrude Stein




"Knowledge is power. Information is power. The secreting or hoarding of knowledge or information may be an act of tyranny camouflaged as humility."

-- Robin Morgan, author and activist