Was this forwarded to you?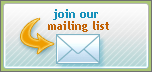 Consulting Services
IT Strategy
Enterprise Architecture Roadmap
Business Process Modeling & Analysis
Enterprise Software Selection
IT Innovation Briefings
IT Due Diligence
Executive IT Seminars
Cloud Computing
Security Maturity
Software Process
Knowledge Strategy
Technical Communities
Knowledge Capture
Taxonomy development
Enterprise Social Media
Contact Us:
+1 281 460 3595
Twitter: @cbaudoin
Forward this issue to colleagues and friends: use the "forward email" link below at left, rather than "Forward" in your email software, to preserve your privacy, give the recipient more options (their own unsubscribe link, etc.) and to give us better click-through data. Thanks!

Is the CIO Doomed?

During the Cutter Summit (May 4-6 in Boston), Steve Andriole painted a dystopian picture of the relationship between the CIO and the business. "CIO now means Chief Infrastructure Officer," he said. The business lines no longer need IT to develop strategic capabilities for them, they can just buy their own solutions in the cloud. And that was just the beginning of the talk!

Steve is a great author and advisor with an impressive career, but we disagree with the degree of his negativity. Many business managers may be justified in thinking that "IT put the 'no' in 'innovation'," but that's a reason to replace the CIO, not to conclude that CIOs have no role to play. When business lines proceed totally on their own, several things happen:

applications are not integrated with each other
key information (lists of products, customers, employees, etc.) needs to be entered in multiple systems, leading to errors and extra work
costs escalate as each division creates an entire "shadow IT" team
accidents happen because IT expertise was missing when considering issues of security, privacy, service agreements, regulatory compliance, data retention, vendor longevity, vendor lock-in, etc.
in the end, the business has to go back to IT to clean up the mess, at a much higher cost than what should have been spent in the first place.

If IT is not agile enough to meet the needs of the business, fix it, don't kill it.
"Taxonomies and Controlled Vocabularies" Course

Heather Hedden, the author of the useful and well-written book "The Accidental Taxonomist," will teach a five-week online workshop, "Taxonomies and Controlled Vocabularies" from July 1 to August 5, through the Simmons College School of Library and Information Science. Click here for more information and to register.

Summer Seminars in London

Unicom Ltd, a UK- and India-based training company, is offering four simultaneous one-day seminars on June 25 and two on July 2 at the Millennium Gloucester Hotel in London. Click here to ask for more information.

DevOps Summit (June 25)
Next Generation testing Conference (June 25)
Digital Transformation (June 25)
Program and Project Management Conference (June 25)
Internet of Things (July 2)
OpenStack (July 2)

Don't look for a lot of depth within one day on any one of these topics, but some Slideshare presentations from past conferences seem encouraging.
Cloud Storage as a Commodity

In the IDG Connect blog, Rupert Goodwins writes that "faith and hope, not clarity, mark cloud storage future." His point is that cloud storage services are not "sticky" -- it is fairly easy for a customer to abandon one provider and move everything to another one, because one storage service has few, if any, unique advantages over another. "This puts cloud storage providers in a dangerous place," says the author, who points out that Box and Dropbox are still losing money.

While any cloud customer should take steps to protect itself from the disappearance of a provider, the article ignores the fact that some of the companies it names offer something beyond simple storage -- such as synchronization across devices, secure collaboration, and other features. In addition, it is more likely that such companies will be acquired (by the likes of Google, Amazon or Microsoft) rather than disappear entirely.

Seen Recently...

"What happens in Vegas... probably ends up in the cloud."

-- Prof. Rob Austin, talking about the "era of super-transparency"
during the Cutter Summit 2015 in Boston on May 4, an allusion to
the 2003 marketing slogan "What happens in Vegas, stays in Vegas."

"If your backlog curve during an iteration looks like a hockey stick, then you're not really doing Agile."

-- A participant at the Cutter Summit. If you know what a
hockey stick looks like and what a backlog curve is, you'll get it.