Was this forwarded to you?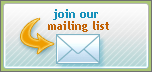 Consulting Services
IT Strategy
Enterprise Architecture Roadmap
Business Process Modeling & Analysis
Enterprise Software Selection
IT Innovation Briefings
IT Due Diligence
Executive IT Seminars
Cloud Computing
Security Maturity
Software Process
Knowledge Strategy
Technical Communities
Knowledge Capture
Taxonomy development
Enterprise Social Media
Contact Us:
+1 281 460 3595
Twitter: @cbaudoin
Forward this issue to colleagues and friends: use the "forward email" link below at left, rather than "Forward" in your email software, to preserve your privacy, give the recipient more options (their own unsubscribe link, etc.) and to give us better click-through data. Thanks!

Highlights of the June OMG Meeting

The full week of Object Management Group's meetings (Berlin, June 15-19) was the usual whirlwind of activity in task force and SIG meetings.

A Data Residency working group was formed and discussed, among others, the evolution of data protection regulations in the European Union, and the need for metadata that describes the rules about where the data can or cannot be stored.
The Manufacturing Technology & Industrial Systems task force continues to work on the convergence of model-based systems engineering (MBSE) and product lifecycle management (PLM).

The "Operation Threat and Risk Modeling" work is continuing, with a first round of submissions to define a threat and risk metamodel.

The Business Architecture Guild hosted a three-day BA Summit in parallel with OMG meetings, showing continued high interest in this relatively young discipline.
These were only a few of the meetings held that week. For more information, see the OMG Web site or contact us.

Industrial Internet Consortium Energy Summit

This full-day meeting in Houston on June 23 attracted over 100 participants from various parts of the Energy sector -- Oil & Gas, electricity distribution, equipment manufacturers. There were excellent talks from Sentient, HP, Duke Energy, and from Dr. Truchard, co-founder of National Instruments. The afternoon was split into three tracks, roughly aligned with the themes of Oil & Gas, electricity, and technology. Yours truly moderated a panel on security to wrap up the day.
For more information, visit the IIC Web site.

Business Process Discovery

We recently saw a demo of a product from STEREOlogic, which documents business processes by capturing the actions of users. A business process is typically not performed with a single application, but may involve an enterprise system, some spreadsheets or PDFs, e-mail exchanges and more. STEREOlogic's agent runs on the user's PC and captures all those interactions, documenting the process (as well as the time taken by each activity) while the user works. The process can then be further edited by an analyst, but the front-end discovery (normally done through interviews) is automated.

There are still important questions. How can the tool derive branches and iterations in a process from observing successive executions of the process by one or more users? How do you detect that there is a manual step that the tool could not capture (a phone conversation, filling a paper form, or running down the hall to talk to the boss)? But based on some successful case studies, this seems worth a look.
Software Security and Quality
An April 21, 2015 webinar by Dr. Carol Woody of the Software Engineering Institute, entitled "Applying Software Quality Models to Software Security," is now available for online replay. This half-hour presentation and discussion was hosted by the Consortium for IT Software Quality (CISQ).
Security in Oil & Gas
This should probably not be surprising in an industry worth $5 trillion a year, but the infrastructure security market in the Oil & Gas industry is estimated at $25 billion for 2015, according to a study published a few months ago by ASDReports. Only the overview is available for free, but it is already quite interesting.
Decision Management Systems
This may not be quite the beach reading you were thinking about, but if you are interested in business rules, IBM Press and Pearson are offering a discount and free shipping within the U.S. on James Taylor's book, "Decision Management Systems: A Practical Guide to Using Business Rules and Predictive Analytics."
Seen Recently...

"If I'd been in an elevator with a CIO heading up to the board room, I don't know if I would have known it."

-- Jennifer Banner, Director of two banks, quoted in a TechTarget article
claiming that nowadays, "Digital disruption boosts board acclaim for the CIO role"

"... chances are increasingly poor that you can collaborate with someone unless they are using the exact same toolkit and environment."

-- Enterprise social networks expert Dion Hinchcliffe, in a blog post entitled
"How Digital Collaboration is Fragmenting, and Why It's a Major Opportunity"