Was this forwarded to you?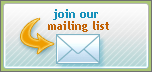 Consulting Services
IT Strategy
Enterprise Architecture Roadmap
Business Process Modeling & Analysis
Enterprise Software Selection
IT Innovation Briefings
IT Due Diligence
Executive IT Seminars
Cloud Computing
Security Maturity
Software Process
Knowledge Strategy
Technical Communities
Knowledge Capture
Taxonomy development
Enterprise Social Media
Contact Us:
+1 281 460 3595
Twitter: @cbaudoin
Forward this issue to colleagues and friends: use the "forward email" link below at left, rather than "Forward" in your email software, to preserve your privacy, give the recipient more options (their own unsubscribe link, etc.) and to give us better click-through data. Thanks!

Internet of Things World 2015

Cutter Consortium Senior Consultant Curt Hall recently wrote an account of the IoT World 2015 conference. Curt says that the focus of the conference was on "creating the necessary IoT ecosystem and infrastructure to make it (more) practical for companies to implement connected products and services. Accordingly, it featured various tracks dedicated to both the industrial and consumer IoT."

The full article is available to Cutter clients. If you are not a Cutter client and would like a complimentary copy, please contact us.

BizBOK Guide 4.5

On July 13, the Business Architecture Guild released the Guide to the Business Architecture Body of Knowledge,™ version 4.5, called the BizBOK® Guide for short.

This version includes a new case study; enhanced practices for strategy mapping, case management, information mapping, capability mapping, and more; and a Business Mapping Maturity Model (BAMM).

The 8-part, 557-page BizBOK is revised twice a year and is available to members of the Guild. Membership is on an individual basis and costs $125 a year. For more information, contact us.

Business Process Handbook

Prof. Mark von Rosing, August-Wilhelm Scher and Henrik von Scheel have published The Complete Business Process Handbook, 1st Edition, subtitled "Body of Knowledge from Process Modeling to BPM, Volume I," available from Elsevier. The book is described as "a practical guide for executives, practitioners, managers and students by the authorities that have shaped the way we think and work with process today." Rosing heads the Global University Alliance, a 450-member international academic research group on enterprise concepts and modeling, and the LEADing Practice, an offshoot of the GUA that promotes enterprise modeling standards and practices to government and industry members.

Digital Business Strategy

MIT's Sloan School of Business has published the findings from its 2015 Digital Business Global Executive Study and Research Project, conducted in partnership with consulting firm Deloitte. The report by Gerald Kane et al. is entitled "Strategy, not Technology, Drives Digital Transformation." A key finding is that "maturing digital businesses are focused on integrating digital technologies, such as social, mobile, analytics and cloud, in the service of transforming how their businesses work. Less-mature digital businesses are focused on solving discrete business problems with individual digital technologies."

The report is available both online and as a PDF, and the online version includes a "Digital Business Interactive Tool" with interactive charts to explore the data set.
Seen Recently...

"Many organizations lack a coherent story about why they're doing social marketing or what they hope to achieve."

-- Gartner's VP Julie Hopkins, quoted in
"The Social Marketing Formula that Gets Results"

"The big problem we face isn't coordinated cyber-terrorism, it's that software sucks."

-- Zeynep Tufekci, Assistant Professor at UNC iSchool,
in "Why the Great Glitch of July 8th Should Scare You"
(published on Flipboard on July 8)

"Stop focusing on 'big data' and focus on the 'right data' instead."

-- Ad for an e-book from Salesforce, "Grow Faster with the Right Data"