Was this forwarded to you?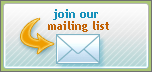 Consulting Services
IT Strategy
Enterprise Architecture Roadmap
Business Process Modeling & Analysis
Enterprise Software Selection
IT Innovation Briefings
IT Due Diligence
Executive IT Seminars
Cloud Computing
Security Maturity
Software Process
Knowledge Strategy
Technical Communities
Knowledge Capture
Taxonomy development
Enterprise Social Media
Contact Us:
+1 281 460 3595
Twitter: @cbaudoin
Forward this issue to colleagues and friends: use the "forward email" link below at left, rather than "Forward" in your email software, to preserve your privacy, give the recipient more options (their own unsubscribe link, etc.) and to give us better click-through data. Thanks!

More Conference Planning

In Issue 149, we gave a list of special sessions on business architecture, Hybrid Cloud Computing and data residency to be included in the OMG Technical Meeting week in Boston, Sep. 21-24. We forgot a full day devoted to the Industrial Internet of Things (IIoT). For the complete program, see the OMG Web site.

Another important fall event is KM World, which has grown into a combination of overlapping conferences on knowledge management, enterprise search, document management, taxonomy, and Sharepoint, organized by AIIM and held in Washington, DC on Nov. 2-5. The "Taxonomy Boot Camp" in particular is a must for people who are starting a corporate information classification effort.

And How Much Are They Paid for That?


The U.S. President's Council of Advisors on Science and Technology (PCAST) has delivered an update to a previous report on IT R&D. They are clearly smart people, but after what must have been many costly hours of work, they came up with a set of recommendations that remind us of Yogi Berra's "it's déjà vu, all over again" quip. Basically, they say (a) spend more money, (b) collaborate among agencies, (c) do more fundamental research. With a bit of patriotism and a glance toward the DHS budget, there is also a reference to protection against cyberattacks. Not exactly "put a man on the moon before the end of the decade" stuff.

Let the Exarace Begin


Two weeks ago we mentioned a U.S. executive order to start a government-wide program to develop an exascale computer. Soon thereafter, and probably not by coincidence, France's CEA (it used to mean Nuclear Energy Commission, but in a nod to the times the acronym has been redefined to refer to "alternative energies") and the Barcelona Supercomputer Center have teamed up to launch their own exascale pursuit with the goal to give Europe 30% of the market share in that technology. Read the ZDNet article.

Hey, ACM... n 2 ≠ 2 n


Someone should be ashamed at the Association for Computing Machinery. A recent Boston Globe article reported the finding by MIT researchers that the "edit distance" problem cannot be solved in less than quadratic time. The article's author went to great lengths to explain (quite decently) what this means to non-mathematicians. Not so lucky was the person in charge of summarizing the article for ACM TechNews, who wrote that "quadratic time means an increase in the length of the data strings is accompanied by an exponential increase in the number of steps required to compare them." Ouch! n2 is quadratic, 2n is exponential, and while we wouldn't be surprised to see them confused in, say, USA Today, it's a bit sloppy in a publication of the world's leading computer science society.
Secure Scrum


The IT Security Research Group at the Munich University of Applied Sciences has experimented with a methodology called Secure Scrum, in which they inject some secure coding training and reviews in the popular agile development method, while minimally impacting it. Given the continued discovery of serious vulnerabilities in widely used software, and the concern that Agile in general, and Scrum in particular, are often misused to avoid adhering to process and architecture disciplines, this is welcome news it if proves repeatable. There are other approaches to this, like S-Scrum, which the authors acknowledge and critique, but at this point some competition, and more empirical studies, are a good thing.

Seen Recently...

"Those who need structured and granular data and the precise retrieval that results from it to carry out research and scholarship may constitute an elite minority rather than most of the people of the world (sadly), but that talented and intelligent minority is an important one for the cultural and technological advancement of humanity. It is even possible that if we did a better job of providing access to such data, we might enable the enlargement of that minority."

-- Martha Yee, library scientist at UCLA, in a 2010 paper
on the applicability of the semantic Web to cataloging

"After growing wildly for years, the field of computing appears to be reaching its infancy."

-- John Pierce, Bell Labs, 1948, quoted
by Walter Isaacson in "The Innovators."