Was this forwarded to you?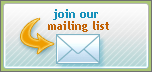 Consulting Services
IT Strategy
Enterprise Architecture Roadmap
Business Process Modeling & Analysis
Enterprise Software Selection
IT Innovation Briefings
IT Due Diligence
Executive IT Seminars
Cloud Computing
Security Maturity
Software Process
Knowledge Strategy
Technical Communities
Knowledge Capture
Taxonomy development
Enterprise Social Media
Contact Us:
+1 281 460 3595
Twitter: @cbaudoin
Forward this issue to colleagues and friends: use the "forward email" link below at left, rather than "Forward" in your email software, to preserve your privacy, give the recipient more options (their own unsubscribe link, etc.) and to give us better click-through data. Thanks!

Plan for the Fall

We don't mean "plan for going down quickly under the influence of gravity," but "plan your calendars for the autumn season." This is traditionally a time for many events and conferences. The Industrial Internet Consortium, fresh from its mid-July member meeting in New York State, will hold its next quarterly member meeting in Barcelona (Spain) on Sep. 14-16.
The Object Management Group's technical meeting (to which we can get you guest passes if your company is not yet a member) will be the following week, Sep. 21-25, in Cambridge, Massachusetts. During that week, in addition to the standards work by the various task forces, there will be several special meetings: a "Business Architecture Immersion Workshop" run by the Business Architecture Guild; a Summit on Hybrid Clouds by the Cloud Standards Customer Council Summit; the second meeting of the new Data Residency working group; and more.

There We Go Again: IoT Security

If you read the KIT regularly, you know that we have mentioned the lack of (or lagging) attention to security of the Internet of Things (IoT) for about two years now. Several high-profile incidents have now raised the awareness level of the general public and will force the industry to take this seriously. In particular:

Hackers have demonstrated their ability to remotely take over all the controls of a Jeep Cherokee, as described in this Wired article, with a real risk of disastrous results. Fiat Chrysler has now had to recall 1.4 million vehicles, and the vulnerability turned out to come from a model of car radio that was potentially installed on millions of other vehicles.
The Food & Drug Administration has advised hospitals to stop using Hospira's Symbiq Infusion System, which is vulnerable to cyberattacks that would allow a third party to remotely control the dosages delivered.
Supercomputing by Executive Order

President Obama has signed an order creating a National Strategic Computing Initiative (NSCI) to "accelerate the delivery of a capable exascale computing system" that would serve "a range of applications representing government needs." The move is not so strange given that other countries, notably China and Japan, have long had a national computing strategy. What may be a little more questionable is whether the alphabet soup of agencies that the NSCI is supposed to coordinate (DoD, DOE, NSF, IARPA, NIST, NASA, FBI, NIH, DHS and NOAA) will be able to work effectively together, or whether they will again illustrate the proverb that says, "a camel is a horse designed by committee."

A Cluster of AI News... but not always new news.

Like airplane accidents, certain types of technology announcements sometimes come in clusters, without any more sinister reason that the laws of probability. The July 27 issue of ACM TechNews contains several articles on progress in Artificial Intelligence, a subject that others treat carefully given the promises made by this branch of computer science for almost 60 years. So what does this issue tell us about current topics of interest?

The IoT is raising the interest in simulating human decisions (including their ethical aspects), in particular in the context of self-driving cars, and causing some to raise for the n-th time the specter of adverse effects on society.
Complex decision-making by machines requires "computer-aided explanation" capabilities," but this is not a new idea: the MYCIN expert system to diagnose bacterial infections, written in 1972, had the ability to explain its reasoning.
Mimicking human behavior is still a common pursuit, whether it makes sense of not. University of Toronto researchers have shown the ability to replicate human handwriting... but why?
The "value dictionary" used by Hitachi to judge whether an article speaks positively or negatively of something is very similar to the "commonsense" work of Prof. Lieberman's at the MIT Media Lab, which is now embodied in commercial offerings such as Luminoso's.
Seen Recently...

"Stop debating. It's easier to get the data... Data trumps intuition."

-- Ron Kahavi of Microsoft, quoted in the MIT Sloan Management Review
about the common lack of humility of "experts" and executives
who debate theories instead of running simple experiments