Was this forwarded to you?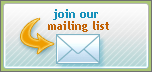 Consulting Services
IT Strategy
Enterprise Architecture Roadmap
Business Process Modeling & Analysis
Enterprise Software Selection
IT Innovation Briefings
IT Due Diligence
Executive IT Seminars
Cloud Computing
Security Maturity
Software Process
Knowledge Strategy
Technical Communities
Knowledge Capture
Taxonomy development
Enterprise Social Media
Contact Us:
+1 281 460 3595
Twitter: @cbaudoin
Forward this issue to colleagues and friends: use the "forward email" link below at left, rather than "Forward" in your email software, to preserve your privacy, give the recipient more options (their own unsubscribe link, etc.) and to give us better click-through data. Thanks!

The Top 10 Mobile Risks

This TechRepublic article is badly titled (the original title adds "of 2016," even though they are likely to be the same risks in 2017 and beyond), has a few signs of sloppy editing ("Pokeman"? Really?) and will make cybersecurity specialists yawn, but for mere mortals like the rest of us, it is a good roundup of the typical vulnerabilities related to mobile platforms, including fake app stores and mobile-specific malware.

And oh, the irony! When we opened the above link with Firefox on a laptop, the McAfee Web Advisor plug-in reported that "

We tested this page and blocked content that comes from potentially dangerous or suspicious sites." Perhaps due to one of the dozen ads that occupy the right-hand side of the page...



Unstructured Data Challenges

Eric Schoen, whom many of the KIT readers know and who now works for i2k Connect, wrote in May 2016 a short Cutter Advisor, available for free, entitled "Unstructured Data Challenges." This is a companion piece to a longer Cutter Executive Update, "Extracting Value from Unstructured Data," published in March. That Update is only available to Cutter subscribers, but let us know if you are interested as we may be able to get you a copy.

It's the Water Meter That Snitched

A recent newsletter from the CEO of IoT ONE, Erik Walenza, alerted us to a story in Fortune relating the case of a murder that may have been solved when data from the suspect's water meter showed an unusual 140 gallons of water used between 1 and 3 a.m. -- leading prosecutors to claim that this was due to the suspect washing blood off his porch.

Interestingly, police had tried to obtain the data from the suspect's Amazon Echo device, in case it might have captured incriminating sounds, but Amazon refused. Yet in a world of "smart" devices, fewer and fewer of our actions will go unrecorded.

Connecting Your Industrial IoT Systems

On Wednesday, February 22, the Object Management Group is holding a one-hour webinar about the Data Distribution Service (DDS) and how it meets the needs of industrial connectivity thanks to its publish/subscribe model, low latency and quality of service parameters.

The presenters will be Andrew Watson from OMG, Angelo Corsaro from PrismTech, Gerardo Pardo-Castellote from RTI, and Nina Tucker from TwinOaks Computing. PrismTech, RTI and TwinOaks are the top companies selling implementations of DDS, which has been used in critical projects such as a major U.S. hydroelectric power plant and the NASA launch control system.

This is intended to be the first of a series of webinars that will delve deeper, over the next few quarters, into specific aspects of DDS such as its security layer and its pared-down version for extremely resource-constrained environments (DDS-XRCE).
Twitter Botnets
No, this is not an article about the President-elect of the United States, although it may have something to do with fake news. A strange discovery was reported last Thursday in the New Scientist magazine: an "army" of 350,000 fake Twitter accounts, relatively innocuous and whose brief activity, limited to sending Star Wars quotes (!) dates back to June-July 2013. Researchers at University College London, who tried to pinpoint the origin, suspect that this might have been a prelude to selling "fake followers," but are not sure. See the article for more speculation.
Seen Recently...

"

In the military, we don't give people a rifle without a lot of training

."

-- Ben Calloni, from Lockheed Martin, pointing out during an OMG workshop
last month that we often give the designers of critical software systems
very little training about the methodologies and tools they use.

"The first thing your team is counting on you to do is to question unreasonable targets before accepting them."