Was this forwarded to you?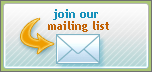 Consulting Services
IT Strategy
EA / SOA / BPM
IT Innovation Briefings
IT Due Diligence
Vendor Selection
Executive IT Seminars
Cloud Computing
Grid Computing
Security Maturity
Knowledge Strategy
Technical Communities
Knowledge Capture
Enterprise Social Networking
Contact Us:
Forward this newsletter to colleagues and friends:
use the "forward email" link below at left, rather than "Forward" in your email software, to preserve your privacy, give the recipient more options (their own unsubscribe link, etc.) and to give us better click-through data from ConstantContact. Thanks!
What the Cloud Isn't Good For


A report commissioned by the US Department of Energy examines issues with the potential use of commercial cloud services to replace existing high-performance computing (HPC) centers operated by national research laboratories. Among other issues traditionally seen in cloud computing for non-scientific purposes (migration, security, etc.), the cost of current cloud offerings would be much higher, by a factor of 3 to 7 in some cases, than that of existing, well-utilized supercomputing facilities operated by DOE.

The report is full of "on the one hand..., on the other hand..." statements that make the authors seem hard-pressed to prove their objectivity. Still, as the industry is still trying to make sense of what are the best and not-so-good use cases for the cloud, this study adds interesting findings to the discussion.
ACM Course Library Update

The Association for Computing Machinery's online course library now contains 2500 titles. The complete catalog can be searched here. The six most popular courses are:
Rules of Engagement: 90-9-1 or...?


A rule of thumb about participation in online communities is known variously as "the 1% rule," the "90-9-1 principle," and sometimes as the "89:10:1" ratio. What it means is that only 1% of the members of a community are active participants; about 10% may participate or respond to other people's questions and comments, but don't initiate them; and the rest, about 90%, are "lurkers" who may or may not read what others say -- it's often hard to tell whether they do, and even harder to tell if it benefits them -- but never say anything.

In a recent discussion about the engagement of members in Yammer enterprise groups, someone wrote: "1/9/90 is a fallacy. If you could really measure, many social networks aside from Facebook are 1/9/30/60. 60% are dropouts." He went on to point out that the vendors of tools are not interested in helping customers measure the engagement of the members, because their software is often priced per seat, so they want to maintain the belief that every employee is a user.
Doing One Thing Well?


A recent thread in the KIT concerned single enterprise collaboration platforms that combine many functions -- what we called the "Swiss Army Knife" approach. While IT managers prefer to get everything from one vendor in a (presumably) well integrated package, it is rare for any supplier, even one called Microsoft, to be equally good at many things. Thus, most customers end up with a core product and multiple add-ons, or completely separate products, to fill the gaps.

At the other end of the spectrum, some companies still try to do just one thing very well. For example, regroup is a group messaging tool used for emergency notification, school schedule distribution, club organization, etc. Its integration with social networks and other tools remains focused on improving this core functionality, not on making it a panacea for all forms of collaboration.
Seen Recently...


"Just last year I told the CIO that I was confident that SharePoint 2018 (Service Pack 1) would have everything in it that *I* need. Then I explained that my current plan is to retire in 2018. He got the point!"

-- An IT Architect for a U.S. auto maker,

in a discussion forum on collaboration