Was this forwarded to you?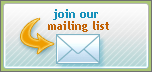 Consulting Services
IT Strategy
EA / SOA / BPM
IT Innovation Briefings
IT Due Diligence
Vendor Selection
Executive IT Seminars
Cloud Computing
Grid Computing
Security Maturity
Knowledge Strategy
Technical Communities
Knowledge Capture
Enterprise Social Networking
Contact Us:
Forward this newsletter to colleagues and friends:
use the "forward email" link below at left, rather than "Forward" in your email software, to preserve your privacy, give the recipient more options (their own unsubscribe link, etc.) and to give us better click-through data from ConstantContact. Thanks!
Centennial: Alan M. Turing

Alan M. Turing, the British mathematician who provided a formal foundation to computer science and broke the Nazi cryptography codes during WWII, was born on June 23, 1912. The Association for Computing Machinery (ACM) will hold a centennial celebration in San Francisco on June 15-16. more details at turing100.acm.org.

Cutter Summits in Mexico City and Boston

The Cutter Consortium is holding two of its regular Summits soon:

The "Business and Enterprise Architecture Summit 2012" is next week, March 7-8, in Mexico City. After a day of keynote presentations, Claude Baudoin, Bob Benson, Terry Merriman and Mike Rosen will each lead a half-day workshop.
"Summit 2012: Executive Education+" takes place April 2-4 in Cambridge, Mass. It includes keynotes, panels, roundtables, and workshops. Some registration discounts are still available until March 5.
NIST Foci in 2012

The U.S. National Institute of Stanfards and Technology (NIST) is adding "big data" and mobility to its areas of work in 2012. Other areas of work, coninuing from previous years, include cybersecurity and cloud computing (for which NIST published a well-respected reference architecture in September 2011). You can find out a little more about NIST's plans in this InformationWeek article.
Parallelizing C++ Programs for GPUs

The generalization of multicore architectures had created a bit of a panic two years ago, when it became obvious that in order to exploit the power of the new systems, software needed to be developed differently, using parallel programming skills that are not common.

The rise of the Graphical Processing Unit (GPU), and the realization that beside rendering high-speed graphics, it can also be used to run general computation tasks in a highly parallel manner, exacerbated the need to make this kind of programming easier.

Libraries and language extensions started appearing to facilitate (or completely hide) the creation and management of parallel threads. For computing grids, you have OpenMP. For C programs, you have MIT's Cilk. For Java programs, there were several academic efforts, plus the ATEJI PX language extension, mentioned in past issues of the KIT (ATEJI failed to attract enough paying customers, closed as a company and offered to donate the software to the open-source community). This fate is unlikely to befall Microsoft, who announced four weeks ago a rather redundantly-named "Accelerated Massive Parallelism" specification for C++, supported by GPU maker Nvidia. In fact, C++ AMP was first mentioned in this MSDN blog post in June 2011, but the publication of the specification is new. Peter Bright's post on Ars Technica is a clear, concise description of C++ AMP.

Seen Recently...


"If my phone doesn't respond to my touch, do I still exist?"

-- Brenda Michelson (@bmichelson)

"More often than not, the thrill of a Facebook friend request dies upon discovering who it is."

-- Dave Pack (@davepeck)