Was this forwarded to you?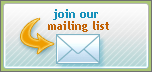 Consulting Services
IT Strategy
EA / SOA / BPM
IT Innovation Briefings
IT Due Diligence
Vendor Selection
Executive IT Seminars
Cloud Computing
Grid Computing
Security Maturity
Knowledge Strategy
Technical Communities
Knowledge Capture
Enterprise Social Networking
Contact Us:
Forward this newsletter to colleagues and friends:
use the "forward email" link below at left, rather than "Forward" in your email software, to preserve your privacy, give the recipient more options (their own unsubscribe link, etc.) and to give us better click-through data from ConstantContact. Thanks!
Process and Collaboration: Dimagi Gets It

During a recent informal interview, the VP Operations & Strategy of Dimagi Inc., Carter Powers, explained how he implemented process and collaboration excellence.
Dimagi, founded in 2002, produces a mobile software platform to support community healtcare workers in developing countries. The Cambridge, Mass.-based company employs fewer than 30 people, and has teams in the countries where they operate to develop localized applications.
For such a small and idealistic company, the robustness and rigor of the business processes put in place by Mr. Powers are impressive:

All documents are shared using Dropbox. If someone is in the field with no Internet connection, they may queue an e-mail with an attachment, but this is a frowned-upon exception.
Live communication is via Skype
Knowledge is captured using Confluence wikis
Project management and issue tracking use Fogbugz from Fog Creek Software.
Text Analysis without a Taxonomy

Luminoso, mentioned in The Kit's Issue 33 in October 2010, continues to develop and market its text analysis capability based on a concept network rather than a formalized taxonomy of the domain.
A recent conversation gave an insight into potential applications:

In a so-called "B2B2C" use case, Luminoso (the first B) sells to a business (the second B) a way to analyze text written by their customers (C) to infer their product preferences.
Analyzing Twitter traffic can lead to the identification of unexpected concepts that start appearing in a certain context: "skittles" comes up in discussions of the shooting of Trayvon Martin, "Etch-a-Sketch" in the Republican primary campaign.
A potentially key (and lucrative) application is e-discovery: analyzing the millions of e-mails subpoenaed during a lawsuit can reveal unexpected connections and evidence -- finding what you were not searching for.

Beside the technology, the business model is interesting: in one mode, Luminoso charges by the "megatweet" analyzed, essentially marking up the price that Twitter charges for the raw data feed.
Cybersecurity and Smart Meters


The risks associated with the security of electronic sensors and actuators are real, but the current renewed buzz on cybersecurity is not scalpel-like in its precision. Take this blog post by Brian Krebs on hacking smart meters in Puerto Rico. In fact, the theft of electricity required physical access to the meters; the thieves modified their settings to under-record usage, but not over the Internet.

This being said, we're definitely going to need all communication with smart devices, whether it is over infrared or IP, to be protected through better authentication of not just the human user, but also of the device itself.
Coursera


Coursera, which calls itself a "social entrepreneurship company," was founded by two Staford professors and is funded by a couple of high=power venture capitalists. It offers free online courses from Penn, Princeton, Stanford and UMich. There are currently 40 courses in the catalog, including Computer Science, Biology, History, the Arts, and more. Do you still wish you had taken CS101 in college? Well, now you can, from Stanford Prof. Nick Parlante.
Note: the last two items above were discovered in the May issue of Vince Polley's MIRNL (Miscellaneous IT-Related Legal News).
Seen Recently...


"If we do not know who the customer is, we do not know what quality is."

-- Mike Kavis, @madgreek65