Was this forwarded to you?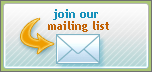 Consulting Services
IT Strategy
EA / SOA / BPM
IT Innovation Briefings
IT Due Diligence
Vendor Selection
Executive IT Seminars
Cloud Computing
Grid Computing
Security Maturity
Knowledge Strategy
Technical Communities
Knowledge Capture
Enterprise Social Networking
Contact Us:
Forward this newsletter to colleagues and friends:
use the "forward email" link below at left, rather than "Forward" in your email software, to preserve your privacy, give the recipient more options (their own unsubscribe link, etc.) and to give us better click-through data from ConstantContact. Thanks!
NASA Paper on Doing Business Architecture Using SysML


Last year's work by the Object Management Group (OMG) on "business ecology" led to a white paper written by Ted Kahn of NASA: "Business Architecture: a Case Study Linking Business Strategy and Enterprise Architecture." The paper, edited by Claude Baudoin, was just issued by the OMG and is available here. The author describes how his team used the System Modeling Language (SysML) to capture and reason about descriptions of an organization and of its business processes.
Another Security Maturity Model...


The U.S. Department of Energy has published a security maturity model for the electric grid. This sounds suspiciously similar to previous work combining a security standard (the old ISO 17799, now replaced by ISO 27001/27002) with the SEI's capability maturity model (CMM). This idea was actually patented before. Regardless whether the DoE's approach is the same or not, the idea of a cumulative set of requirements that determine a maturity level is a proven approach and its application to security makes sense. But it also remains to be seen whether the DoE's effort is aligned with NIST's definitions of security maturity levels. Is this a case of the left hand not knowing what the right arm is doing?
OMG Meeting Highlights

The quarterly meeting of the Object Management Group took place in Boston on June 18-22. In addition to continued progress on various specifications, typically related to the formalization and interchange of architecture, process, software and system models, the meeting included a "Smart Energy Information Day" with several presentations on "smart grids" and the need for standards in that important area. Feel free to request our four-page summary of the day's proceedings.

The Cloud Standards Customer Council (CSCC) did not meet this time, its next in-person session will be in December, but there is discussion via e-mail of writing a cloud benchmarking document. If you are interested in this, CSCC membership is free, contact us for more information.

Barry Devlin Updates BI

Barry Devlin, then at IBM, first described business intelligence (BI) and data warehousing in 1988. On June 20, he gave an interesting ACM webinar in which he said that BI had evolved into a "layered data warehouse" architecture that became overly complex over time. He now says that "the business information resource is best maintained as a single copy of each data item," presented to users through "an integrated, flexible and role-based user interface [that] provides access to the entire business information," because "modern business processes seamlessly combine action-taking and decision-making." He concludes that we now need to "remove or reduce the layering of our informational systems" and he argues that "Big Data" techniques allow us to create an advanced information warehouse that combines relational and non-relational data, stored data and streaming data, etc., all integrated through a data virtualization layer and UI.

Seen Recently...


"People who have built nothing but client server apps on-premise are the first ones to throw stones at cloud outages"

-- Mike Kavis (@madgreek65)

"In a meeting yesterday with a CIO, he said 'I get yelled about over efficiency, and fired over availability.' That is a return to sanity."

-- Peter Panfil, Emerson Network Power, sponsor of a Ponemon

Institute study on "The Cost of Data Center Outages." in

Information Week, cited by Bernard Golden (@bernardgolden)