Was this forwarded to you?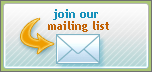 Consulting Services
IT Strategy
EA / SOA / BPM
IT Innovation Briefings
IT Due Diligence
Vendor Selection
Executive IT Seminars
Cloud Computing
Grid Computing
Security Maturity
Knowledge Strategy
Technical Communities
Knowledge Capture
Enterprise Social Networking
Contact Us:
Forward this newsletter to colleagues and friends:
use the "forward email" link below at left, rather than "Forward" in your email software, to preserve your privacy, give the recipient more options (their own unsubscribe link, etc.) and to give us better click-through data from ConstantContact. Thanks!
Mobile Business Intelligence: Hot or Not?


Many vendors and analysts alike are touting the delivery of business data to dashboard-like applications on smartphones and tablets. Reports and products on "mobile BI" have been sprouting weekly since early 2012. The market seems to be organizing itself into two tiers:

Traditional BI suppliers (Information Builders, MicroStrategy, SAS) are adding mobile capabilities to their products. Caveat: it doesn't take much to say that you've "gone mobile," but is the user experience really what you expect on a mobile device?
Newer and smaller entrants (ComponentArt, Domo, Extended Results, Jaspersoft, MeLLmo, Yellowfin) are trying to displace the first group with the message "don't put lipstick on a pig -- we get what BI should really be to the mobile user."

Analyst opinions fall somewhere between the following two extremes:

Mobile BI will literally save BI, because traditional BI products weren't a great match for executives who spend little time in their office.
Most companies have messy data warehouses of questionable value. Mobile BI will just push bad information to people faster -- another case of "garbage in, garbage out."

In the last few months Gartner, Forrester, Forbes, TechRepublic and others have been catching up with the trend, issuing their analyses, but Cutter's Curt Hall has been quietly writing about a dozen pieces on Mobile BI since the end of 2007. Contact us for more information.
Two Infographics (but Skip the Ads)


The purpose of two new infographics from ViaWest is clearly to tell you that the company has the solution to your problems, but before you get to the commercial, the rest of the information is useful and, as with most infographics, strikingly presented.

The Big Data infographic shows the latest statistics on data storage, and the "IT Infirmity" one shows some of the reasons why CIOs are struggling.
Four Articles on IT, Policy and the Law

As most readers know, we often mention with praise the compilation of "Miscellaneous IT-Related Legal News" from KnowConnect's Vince Polley. In the June-July issue, four articles caught our eye:

Littler's report on the "Bring Your Own Device" (BYOD) movement, and the challenges it means for employers.
A report from the US ICS-CERT (Industrial Control Systems Cyber Emergence Response Team) on the increased attacks against "critical infrastructure" providers.
A Harvard study of how "bad copyright law" discourages firms from offering innovative IT services to the public.
A European Commission endorsement of cloud computing, accompanied by guidelines on how to meet EU privacy rules.
Seen Recently...


"Some say Google is God. Others say Google is Satan. But if they think Google is too powerful, remember that with search engines, unlike other companies, all it takes is a single click to go to another search engine."

- Sergey Brin, Google co-founder and CTO

"The ultimate search engine would basically understand everything in the world, and it would always give you the right thing. And we're a long, long ways from that."

-- Larry Page, Google co-founder and CEO