Was this forwarded to you?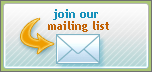 Consulting Services
IT Strategy
EA / SOA / BPM
IT Innovation Briefings
IT Due Diligence
Vendor Selection
Executive IT Seminars
Cloud Computing
Grid Computing
Security Maturity
Knowledge Strategy
Technical Communities
Knowledge Capture
Enterprise Social Networking
Contact Us:
Forward this newsletter to colleagues and friends:
use the "forward email" link below at left, rather than "Forward" in your email software, to preserve your privacy, give the recipient more options (their own unsubscribe link, etc.) and to give us better click-through data from ConstantContact. Thanks!
This issue of the KIT comes out a few days later than usual, because September 1 was the start of a long week-end, paradoxically known as "Labor Day" in the U.S. The next issue will be on Monday, September 17, and the following one will look comparatively normal on October 1.
Cloud Computing Standards


The August issue of the Cutter IT Journal is devoted to a discussion about the emergence of standards for cloud computing. Guest editor Mitchell Ummel writes that "consumers and the enterprises they serve are crying out for a broadened set of standards in areas where standards have never existed before. How does this all play out?" If you are interested in this subject, contact us for more information, or click on the "request guest access" link on the page listed above.

In related news, data residency continues to be a key concern for cloud customers. The news that Denmark's Data Protection Agency, which last year refused to allow the use of Google's cloud to store personal data, has found the use of Microsoft Office 365 by a Danish agency acceptable, shows that the issue is reasonably well understood by regulators (or at least that they don't ignore it), but also that the necessary protections are not uniformly implemented yet.
Subtitles in the Cloud

The concept of crowdsourcing continues to be adapted to different domains, with natural language translation being one of the more recent fields. In a previous issue, we mentioned that Duolingo offers free online language courses (currently Spanish, German and French, all for English speakers), with student exercises consisting of translating parts of Web pages; a collaborative rating scheme is used to select the best version.

Amara, "

a crowd source subtitling platform that engages volunteers from around the world to translate online videos

," recently expanded its scope to the subtitling of material from Coursera and the Khan Academy. Amara offers "

a robust API that allows companies to use the platform for internal collaboration as well as allowing individual customers to translate video content." They

also partner with PBS and TED Talks.
NIST Computer Security Guides

The U.S. National Institute of Standards and Technology (NIST) has released two publications containing best practices in the prevention, detection and handling of computer security incidents:

The first document is a revision that pays greater attention to mobile and wireless systems. Somewhere, an editor must now regret putting "detection" before 'prevention' in the title... let's hope the readers will not make that mistake in their practice.

(Brought to our attention by Vince Polley's MIRLN newsletter)
Puzzling Quote of the Fortnight...


"...it's really possible to enable our people to work smarter and to make strategic decisions."

-- Dr. Jeanne Ross, MIT Center for Information Systems

Research, quoted in the MIT Sloan Management Review

Alright, the quote was taken out of context. Dr. Ross was speaking quite specifically about how organizations and people can make sense of petabytes of data. Yet the quote itself is comically disturbing, in a Dilbert-like way: after decades-long talk about empowerment and "working smarter," we still need to say something like this, and it's deemed worth quoting?