Was this forwarded to you?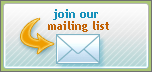 Consulting Services
IT Strategy
EA / SOA / BPM
IT Innovation Briefings
IT Due Diligence
Vendor Selection
Executive IT Seminars
Cloud Computing
Grid Computing
Security Maturity
Knowledge Strategy
Technical Communities
Knowledge Capture
Enterprise Social Networking
Contact Us:
Forward this newsletter to colleagues and friends:
use the "forward email" link below at left, rather than "Forward" in your email software, to preserve your privacy, give the recipient more options (their own unsubscribe link, etc.) and to give us better click-through data from ConstantContact. Thanks!
Alan Turing: Pioneer of the Information Age


This year, the computer science community celebrates the centennial of the birth of Alan Turing, the British scientist who invented the concept of stored programs in 1936, then helped defeat the German military in World War II by decrypting the nazis' Enigma codes, using an early version of what would later become artificial intelligence.

Much has been written this year (and before) about Turing. We are left to wonder how much further he might have advanced computer science, had he not committed suicide in 1954 in dramatic circumstances, the social prejudices at the time being stronger than the gratitude his country should have had for him.

An excellent description of Turing's work by Prof. Jack Copeland, of the University of Canterbury in New Zealand was recorded during the Stanford CS Colloquium on May 2, 2012. The one-and-a-half hour video is available on YouTube.
Cloud Standards: Free Download

The Cutter Consortium has agreed to make the entire August issue of its IT Journal, devoted to Cloud Computing standards, available to readers of The KIT. You can download the 40-page issue here. It contains an opening statement by guest editor Mitchell Ummel and 6 papers:

"Keep It Simple: Framing Cloud Computing with Agency Theory" by Carlos Viniegra, Head of the Digital Government Unit in the government of Mexico.
"Seeing the Future of Cloud Computing Standards" by Duff Bailey and Jeffrey Wu, respectively Practice Director and CEO at Actionable Strategies, a consulting firm.
"A Standard Isn't a Document -- It's a Process" by David Bernstein, Managing Director at Cloud Strategy Partners, who chairs the IEEE P2300 Cloud Standards Working Group.
"Cloud Standards? It's the Users, Stupid!" by Claude Baudoin.
"An Open Source Approach to IaaS Cloud Standards" by Beth Cohen, Senior Cloud Architect for Cloud Technology Partners.
CARMA: the Open Cloud Standard by Aditya Watal, a cloud evangelist with the combined perspectives of a technology investment manager, the founder of a cloud company, and an NYU professor who is defining the cloud computing curriculum for continuing studies.
OMG Meeting Highlights

The Object Management Group (OMG) held its quarterly meeting in Jacksonville, Florida, last week. A few of the many current areas of work are:

Developing a "Case Management Model and Notation," which will complement BPMN for processes that are not defined in advance, but evolve as the "case" unfolds (think of treating a patient, or handling a complex insurance claim).
"Decision Model and Notation" - a standard representation of the decision tables behind many business rules.
A way to formally represent software engineering methods, allowing project managers to compose them from modular practices, expanding and improving on SPEM, the Software and Systems Process Engineering Metamodel.
A simplification of the UML specification, as well as additions that will, for example, allow UML users to add BPMN process diagrams to their models without leaving their UML tools.

We should expect the publication of significant new standards in all these areas in 2013. In addition, the OMG continues to address the needs of different vertical domains: government, health care, finance, aerospace, etc. In 2013, the group aims to reintroduce itself to the Oil & Gas industry, whose integration and modeling needs should justify not only using the standards, but also helping drive them.
Seen Recently...


"If there was nothing wrong in the world, there wouldn't be anything for us to do."

-- George Bernard Shaw, who was not thinking of consultants

(tweeted and retweeted by many people in the last few days)