Was this forwarded to you?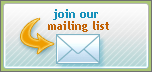 Consulting Services
IT Strategy
EA / SOA / BPM
IT Innovation Briefings
IT Due Diligence
Vendor Selection
Executive IT Seminars
Cloud Computing
Grid Computing
Security Maturity
Knowledge Strategy
Technical Communities
Knowledge Capture
Enterprise Social Networking
Contact Us:
Forward this newsletter to colleagues and friends:
use the "forward email" link below at left, rather than "Forward" in your email software, to preserve your privacy, give the recipient more options (their own unsubscribe link, etc.) and to give us better click-through data from ConstantContact. Thanks!
IP, Innovation and Collaboration: BFFs or Frenemies?

This is the intentionally provocative title of the September 2012 issue of the Cutter IT Journal, with Claude Baudoin as guest editor. This issue addresses the sometimes uneasy relationship between the traditional methods of protecting intellectual property, especially patents, and the increasing trend toward open, joint or crowdsourced innovation. The issue includes:


A substantial "Opening Statement" by Claude Baudoin
"Legal Implications of Fostering Innovation in the Age of Electronic Collaboration" by Bhuvan Unhelkar & Haydar Jawad
"IP, IT, and Joint Innovation" by Charles Bieneman
"Collateral Innovation" by Ned Preble
"Build-Buy-Partner: IP Strategy in the 21st Century" by Andy Elder and Patrick Ennis

The Cutter Consortium is making the entire issue available to the readers of The Kit here.

Technical Debt: Theory and Practice
Twenty years ago already, Ward Cunningham developed the concept of "technical debt," the accumulated cost of fixing things you haven't done right during software development. These shortcuts cost you in additional efforts -- similar to the interest on a financial debt. You can reduce that debt by refactoring the code. If you don't, you may eventually get to the equivalent of bankruptcy: you have to throw away everything and restart from scratch. For a clear discussion of the concept, see Martin Fowler's article.



In practice, there are now several tools and consultants that analyze a code base to calculate this technical debt. This includes:

While a specific dollar figure calculated by these tools and methods cannot be absolutely true (it certainly depends, among other things, on the hourly cost of the resources used to fix the code), relative values can help determine which projects, or which specific parts of the code, require the most urgent attention to "pay down the debt" through refactoring.
Wireless@MIT

The justly famous MIT Media Lab often takes the spotlight away from other centers, including its neighbor, the MIT Computer Science and Artificial Intelligence Laboratory (CSAIL), which has been closer to a traditional academic department. CSAIL managed to get itself back in the news on Oct. 11 by announcing "a new interdisciplinary center dedicated to developing the next generation of wireless networks and mobile devices," Wireless@MIT. The new center's interdisciplinary focus and its attention to industrial partnerships are reminiscent of the principles that led to the Media Lab's success. Ultimately, expect the decades-old question to be raised again: why are these two labs separate, and could MIT become even stronger and more effective by combining them?

Seen Recently...


"I love the new LinkedIn endorsements. They're like Klout points, but that actually matter."

-- Mauricio Godoy, "Digital Strategist," @mauricioswg

"Focusing on symptoms instead of root cause is like evaluating airbags at a junk yard to fix driver safety."

Mike Kavis, cloud consultant, @madgreek65