Was this forwarded to you?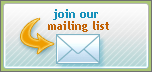 Consulting Services
IT Strategy
EA / SOA / BPM
IT Innovation Briefings
IT Due Diligence
Vendor Selection
Executive IT Seminars
Cloud Computing
Grid Computing
Security Maturity
Knowledge Strategy
Technical Communities
Knowledge Capture
Enterprise Social Networking
Contact Us:
Forward this newsletter to colleagues and friends:
use the "forward email" link below at left, rather than "Forward" in your email software, to preserve your privacy, give the recipient more options (their own unsubscribe link, etc.) and to give us better click-through data from ConstantContact. Thanks!
News from the Taxonomy Boot Camp

The role and importance of a good taxonomy in an organization's information architecture is still not generally well recognized. So it was nice to hear and meet a number of experienced as well as novice practitioners at the Taxonomy Boot Camp in Washington, D.C. in mid October. Here are some of the highlights:

Taxonomy impacts user experience when it drives Web site navigation. It may even drive the placement of physical goods in a store in order to match the classification on a retailer's Web site (Target is an example).
Adoption of text analytics, which complements and leverages taxonomy, is still sparse. Applications include auto-classifying documents and customer sentiment analysis.
Taxonomy projects can fail, especially if there are arbitrary or simplistic rules. One speaker worked on an unsuccessful taxonomy for an unnamed Oil & Gas Exploration & Production company. One reason was that the taxonomy only had four facets, and that was not enough to represent the complexity of the domain.
Theresa Putkey, of Key Pointe Usability Consulting, offered practical advice to conduct workshops and interviews with users. More at www.keypointe.ca/?p=1026.
Most people recognize the need for taxonomy governance, but there is no generally available model yet (we're working on it).
Microsoft SharePoint's Term Store, while better in the 2010 version than in the 2007 one (which doesn't mean much...) is still quite deficient as a taxonomy tool.
Heather Hedden, the author of the widely praised book "The Accidental Taxonomist" gave a clear, fast-paced talk on the differences between taxonomies and ontologies. She will soon publish a new book, "The Accidental Ontologist."
The closing keynote by taxonomy guru Patrick Lambe provided some good vision. He pointed out that taxonomy does not just describe knowledge, it helps advance it. "When Mendeleev created the periodic table of elements, which is a taxonomy, it incited scientists to look for, or to synthesize, the elements corresponding to the gaps in the table." He also made a more general statement about the understanding of the strategic role of Knowledge Management: "We'll know that KM is seen as strategic, not a housekeeping function, when a Knowledge Manager gets sued after a disaster."
Vulnerabilities in Wireless Meter Reading


Researchers from the University of South Carolina at Columbia, IEEE and Rutgers have studied the vulnerabilities in the Automated Meter Reading (AMR) capabilities installed in 40 million U.S. homes. Power consumption signals. broadcast by the meters in order to be collected by passing utility company vans, are poorly protected and can be used to infer which houses are unoccupied.

The proliferation of networked devices has been raised as a concern for several years, but has not been taken too seriously. One reason is that the warnings often came from people with a vested interest, such as makers of PKI security devices and software.

Between this issue and the concerns for the security and privacy of data stored in the "cloud," we are probably moving toward a state where all but the most public information will be encrypted in transit, and often "at rest" (i.e., in storage).
Seen Recently...


"We [IT] need to pay equal attention to the white space (flows, disconnects, ungoverned) as we do to the boxes."

-- Brenda Michelson, @bmichelson

"...every time I go to France we discuss if we can do agile there or not. The French corporate culture, as well as its culture in general, has a hierarchical structure, so it's very hard to develop agile management teams there. Fighting a national culture is always difficult."

-- Alistair Cockburn, Agile guru,

interviewed on the Adform blog