Was this forwarded to you?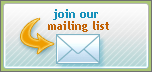 Consulting Services
IT Strategy
EA / SOA / BPM
IT Innovation Briefings
IT Due Diligence
Vendor Selection
Executive IT Seminars
Cloud Computing
Grid Computing
Security Maturity
Knowledge Strategy
Technical Communities
Knowledge Capture
Enterprise Social Networking
Contact Us:
Forward this newsletter to colleagues and friends:
use the "forward email" link below at left, rather than "Forward" in your email software, to preserve your privacy, give the recipient more options (their own unsubscribe link, etc.) and to give us better click-through data from ConstantContact. Thanks!
A Cloud Services Evaluation Framework

ACM TechPack on Security


The Association for Computing Machinery (

ACM

) periodically issues a "TechPack," a collection of authoritative written sources on a key IT subject. The

most recent one, on security

, published in October and available for free to members of ACM, lists over 30 "

essential books and articles [on] cryptography, network and operating security, software security, security of web applications, malicious software, and the economics of security. It is complemented by related materials, such as ACM's webinar on cybersecurity as well as relevant ACM books and videos

." Each item in the list contains an abstract and a paragraph explaining the significance of the paper or book.
Call for Papers: ICMT 2013


For about 20 years now, the holy grail of software development has been the idea that you develop a model of your requirements, using graphical languages like UML, BPMN, OCL and others, and working software comes out automatically at the other end of some model transformation machinery. Hence the "

Model Driven Architecture

" (MDA) effort that became the focus of the Object Management Group in the last ten years. We're still not there, but work is going on. The

International Conference on Model Transformation

(ICMT) will hold its 6th edition in Budapest, Hungary, on June 18-19, 2013 and just issued its Call for Papers. Abstracts are due by January 25.
Cutter Sale on Hardcopy Reports


This issue was all ready to go, edited and verified and all, when we learned that the Cutter Consortium is moving offices and wants to lighten its stock of printed reports by offering a 75% rebate and free shipping on the following 14 titles. So we stopped the press to pass on the good news. You can order any of these reports, in multiple quantities if you want, using the discount code MOVINGDAY (be sure to select the print version if you're given a choice):
Seen Recently...


"...there are conferences that the vendor puts on with a line dedicated to CRM applications, or their new social media line, or their native mobile apps strategy or Cloud investment. They may even have customer testimonials. The crowd is made up of IT leaders and a sprinkling of CIOs. The CIOs receive the special treatment and the rest of us walk around dazed."

-- Michael Maoz, Gartner "VP Distinguished Analyst"

telling CIOs to "ask tougher questions" in his blog post,

"The CIO's Imperfect Vision on CRM and Social Media Applications"