Was this forwarded to you?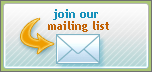 Consulting Services
IT Strategy
Enterprise Architecture Roadmap
Business Process Modeling & Analysis
Enterprise Software Selection
IT Innovation Briefings
IT Due Diligence
Executive IT Seminars
Cloud Computing
Security Maturity
Software Process
Knowledge Strategy
Technical Communities
Knowledge Capture
Taxonomy development
Enterprise Social Media
Contact Us:
Forward this newsletter to colleagues and friends: use the "forward email" link below at left, rather than "Forward" in your email software, to preserve your privacy, give the recipient more options (their own unsubscribe link, etc.) and to give us better click-through data from ConstantContact. Thanks!
Supercomputing News

The world of supercomputing has been relatively quieter in the last two years than during the early issues of the KIT, which often talked about the latest winners in the petaflops race. One of the reasons is that the field turned its attention to how to design, and especially how to program, systems with many computing cores.
So it was interesting to hear that a team of Stanford researchers on turbulence had used the IBM BlueGene/Q "Sequoia" system at Lawrence Livermore National Laboratories, which contains over 1.5 million cores, with a specially-written computational fluid dynamics (CFD) program called CharLES, to predict the noise generated by the engines of a supersonic jet. More details here, although the specific techniques used for multicore programming are not mentioned, and the problem presumably falls into the category of "embarrassingly parallel" ones, which makes these issues more tractable.

Mid-Tier ERP Market: a Revival?

In less than two months, we received inquiries from very different organizations about mid-tier ERP solutions. One request came from a US manufacturing company, another from an intergovernmental organization. Both need to select a new Enterprise Resource Planning (ERP) package, and both are primarily interested in the mid-tier market, in part because they consider SAP, Oracle. and Microsoft to be "too big, too difficult to manage, and too expensive."
If this signals a trend, it bodes well for a number of smaller providers, who went through of a period of acquisitions and consolidations. Meanwhile, there are still few ERP solutions in the cloud, and fewer clients who are really comfortable entrusting to a cloud provider the entire vital information about their enterprise.
For more information about these trends, or how to conduct an ERP selection study, please contact us.
AIIM Conference and White Papers

AIIM, the Association for Information and Image Management (which now prefers to call itself "the global community of information professionals") will soon hold its annual conference in New Orleans on March 20-22. Speakers include Connie Moore from Forrester, futurist Thornton May, Seth Godin (author of "Small is the New Big") and David Weinberger ("The Cluetrain Manifesto").
Meanwhile, AIIM has also released several white papers; we picked the following ones as most likely to interest KIT readers:

* Electronic Content Management
European Cyber Security Conference



Organized by Forum Europe, the 2013 edition of the European Cyber Security Conference will take place on May 16, 2013 in Brussels. The speakers include key policy-makers who will discuss how to best
fight cyber crime. Follow the link for more information.

Legally Speaking


The last issue of Vince Polley's Miscellaneous IT-Related Legal News (MIRLN) brings to you the latest twists in:

The legal protection of classified information and privacy
Reporting rules related to security breaches
Issues with software and business methods patents
The discoverability of social media postings