Was this forwarded to you?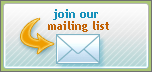 Consulting Services
IT Strategy
Enterprise Architecture Roadmap
Business Process Modeling & Analysis
Enterprise Software Selection
IT Innovation Briefings
IT Due Diligence
Executive IT Seminars
Cloud Computing
Security Maturity
Software Process
Knowledge Strategy
Technical Communities
Knowledge Capture
Taxonomy development
Enterprise Social Media
Contact Us:
Forward this newsletter to colleagues and friends: use the "forward email" link below at left, rather than "Forward" in your email software, to preserve your privacy, give the recipient more options (their own unsubscribe link, etc.) and to give us better click-through data from ConstantContact. Thanks!
Wave Comes Back from the Dead

Remember Google Wave? The real-time conversation tool, which was supposed to make e-mail obsolete by allowing collaborators to build a thread of real-time discussions into a document, was retired by Google before it really gained much of a following. Was it too far ahead of its time? Possibly.
Since then, cloud-based collaboration has become more prevalent, and users are less and less satisfied with using e-mail for online discussions. At least four companies are "bringing Wave back": Wave in a Box, Rizzoma, Co-Meeting, and Kune. Their feature sets differ: some have "gadgets," as Google Wave did, so you can insert a map or a table or a survey in a conversation; some offer a MindMap of a conversation; and so on. But all are based on the original idea: multiple people can contribute, and if they do so simultaneously, each sees in real time what the others are typing.
The issue already looming is the multiplicity of such applications. You probably already use multiple webconferencing plug-ins, depending whose conference you're attending, and multiple cloud file sharing services (Google Drive, Igloo, Dropbox, Box.net, SugarSync, etc.) if you're sharing files with external collaborators. The same chaos may ensue with real-time conversation tools, until some interchange standard allows a form of interoperability. You also need to worry about the viability of the new players, and what happens if they fail without letting you export, in a usable format, waves in which your team has collected important knowledge.

Third Guide to the Cloud from the CSCC

The Cloud Standards Customer Council (CSCC) published on April 2 its third guide to help potential adopters of cloud solutions. Titled "Cloud Service Agreements: What to Expect and What to Negotiate," the new guide analyzes the terms that cloud providers tend to impose on their clients in various contractual documents, and suggests areas where a customer can request more balanced language.
This guide complements the "Practical Guide to Cloud Computing" published in 2011 and the "Practical Guide to Cloud SLAs" issued in 2012. All three documents are free. The newest guide is here. A webinar will be held on April 25 to present the guide -- see the CSCC Web site for more details.

Did You Miss SxSW?

If you see these letters and pronounce them "ess-eks-ess-double-U,' then you probably didn't miss the event. South-by-Southwest is the annual geek fest held in Austin, Texas. It started as a music and video convention, and now includes a significant interactive media, Web design and e-commerce sub-event, SXSW Interactive, held this year in early March. If you want to sound cool, call it just "South-by," as the locals do.
Many new e-everything ideas are first disclosed at SxSW, but the smorgasbord of information (from people who want to convince venture capitalists that they just founded the next Google or the next Facebook) is of unequal quality. Thus warned, you can now pick and choose which of the 89 presentations on Slideshare you want to watch and find out what the buzz is all about.

"Wired" Misses a Connection?

In "Tech Titans Plot to Reprogram Internet of the Future" (April 8), Wired discussed the Open Daylight project for software-defined networks (SDN), which is backed by Cisco and Microsoft among others. It omitted a mention of an effort unveiled a few weeks earlier, an SDN specification effort within the Object Management Group (OMG), spearheaded by Dell and now chaired by a Dell person.
One cannot help suspecting that the Open Daylight announcement was a reaction to the Dell initiative, given the chronology. We shall see how this plays out; we don't need two competing efforts that ignore each other. And we don't need a technology publication that only reports one half of the story.

Seen Recently...


"...real agile teams use highly disciplined, state-of-the-art engineering approaches..."

-- Jens Coldewey, it-agile, in a recent Cutter report

"What you don't notice has as much to do wiyj your success as a manager as what you notice."

-- Esther Derby, organization consultant, @estherderby